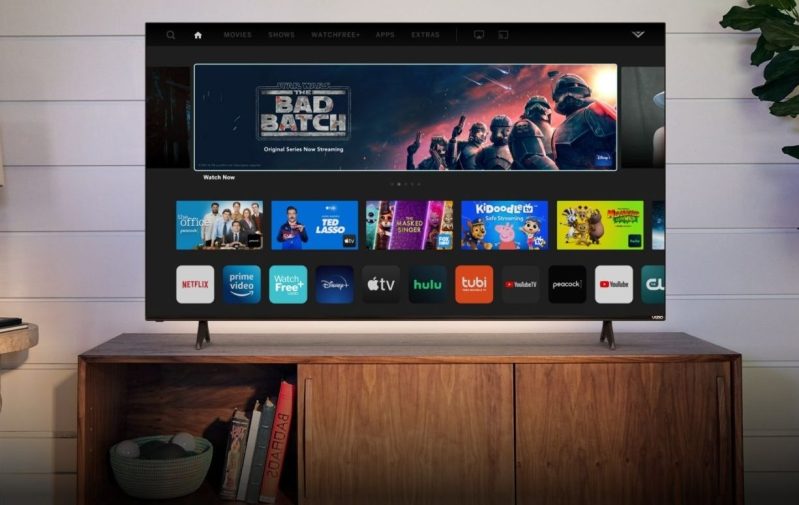 There was a time when you need to spend at least $500 to get a 50-inch 4K TV, but that's no longer the case as brands are getting more aggressive with their prices. You can now get one for about half that — just $248 for the 50-inch Vizio V-Series 4K TV, following a $71 discount from Walmart on its original price of $319. If you think this is a great deal, you're not alone because it's a very popular offer, with more than 500 units of the 4K TV sold within the past 24 hours. Stocks may already be running low, so if you want to take advantage of this bargain, don't hesitate to proceed with the purchase.
Why you should buy the 50-inch Vizio V-Series 4K TV
The Vizio V-Series 4K TV is powered by Vizio's IQ Active Processor, which not only enables 4K Ultra HD resolution, but also offers the ability to upscale all content to 4K quality to maximize the 50-inch screen. It also supports Dolby Vision Bright Mode, which will allow you to enjoy lifelike details, vivid colors, and incredible brightness. To complete the cinematic experience, the TV also comes with DTS Virtual: X, which creates immersive audio.
You'll never run out of shows and movies to watch on the Vizio V-Series 4K TV because it features the brand's SmartCast platform, through which you can access all of the popular streaming services such as Netflix, Amazon Prime Video, and Disney+. You'll also get free streaming channels through WatchFree+, and you can use voice commands for navigation through the Vizio Voice Remote. The 4K TV also works with Apple's AirPlay and Google's Chromecast, so you can play videos from your mobile devices on the 50-inch display.
The 50-inch Vizio V-Series 4K TV is currently on sale for a very affordable $248 from Walmart, for savings of $71 on its sticker price of $319. It's not going to stay this cheap for a long time though — with more than 500 units sold over the previous 24 hours, the end of the offer is probably coming soon. If you're already looking forward to watching your favorite content on the 50-inch Vizio V-Series 4K TV, there's no time to hesitate with your purchase, so push through with the transaction while the discount it still online.
Editors' Recommendations