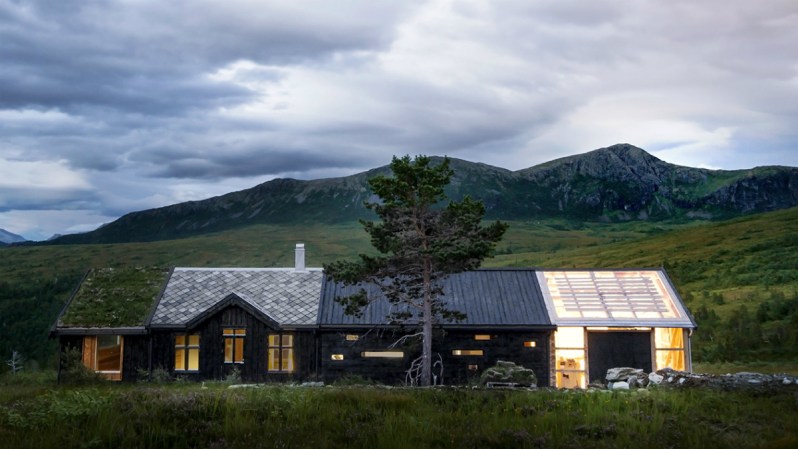 A vacation cabin unlike any other sits in the hills of Trolltind, Norway. Constructed in four sections, each part stands out for the unique use of materials and building techniques.
While the layout is based on traditional Norwegian cabins, this home is anything but traditional. Created by Oslo-based architectural firm Rever & Drage, Trolltind House is a study in materials and building techniques. Each section of the home is a beautiful example of different styles of architecture that seamlessly blends into the next.
The Rear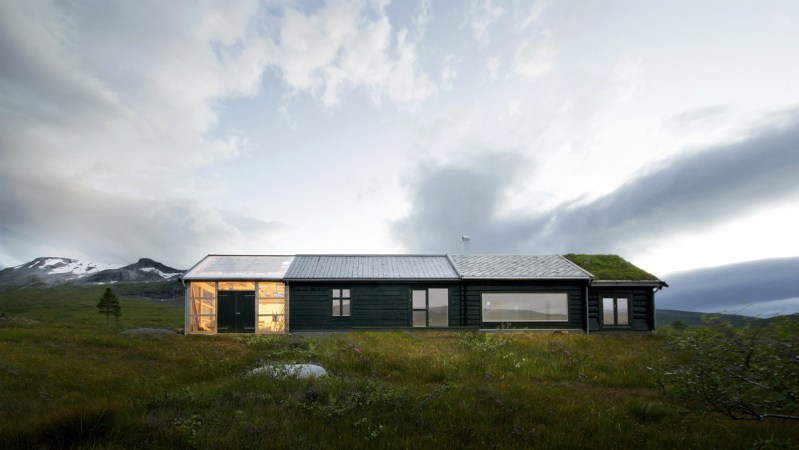 The division of each section is clearly visible from the front and back of the home, creating a striking image against the surrounding landscape. From the "glass" garage on one end of the home through to the roof covered in vegetation at the other, the home appears to be four separate homes in one.
The Rear (2)
While the home at first appears to be a haphazard joining of disparate finishes, there was clear intention behind every decision. The function of each section inside determined the finish material on the outside.
Detail of Exterior Cladding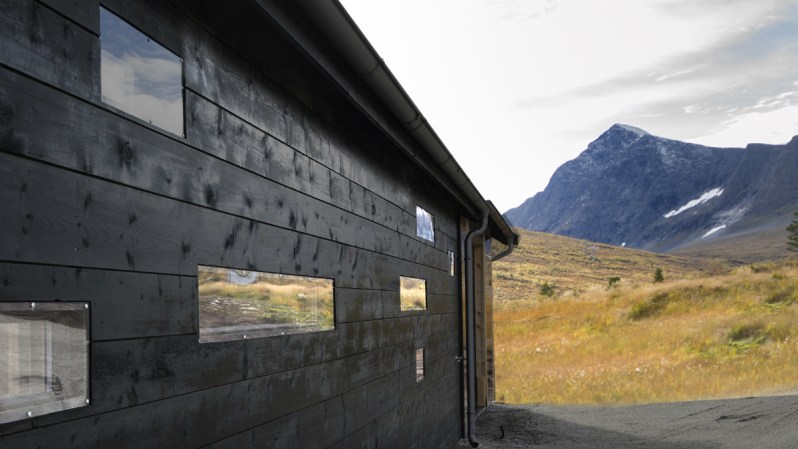 The layout of the home was designed around the family's active lifestyle and love of nature. Each part of the space works to guide them through the home upon returning from hiking or skiing. This largest section of the home houses the bedrooms, bathroom, laundry, and kitchen. Windows were placed to allow for views to the outside, while still maintaining privacy.
Garage View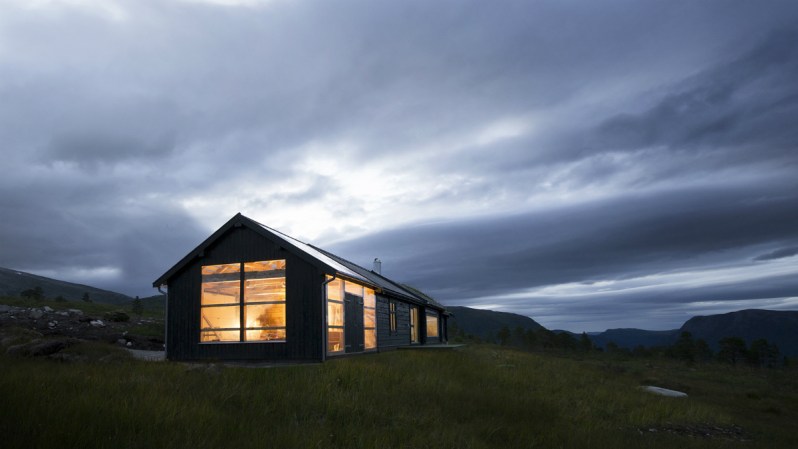 From outside, the polycarbonate-clad garage glows brightly at night, acting as a beacon to guide the family home at the end of the day.
Garage Interior
Inside, the garage can be used for a variety of purposes from gear storage to a workout space. This south facing room also offers a unique view of the peak of Ryssdalsnebba thanks to the polycarbonate cladding.
Family Room Interior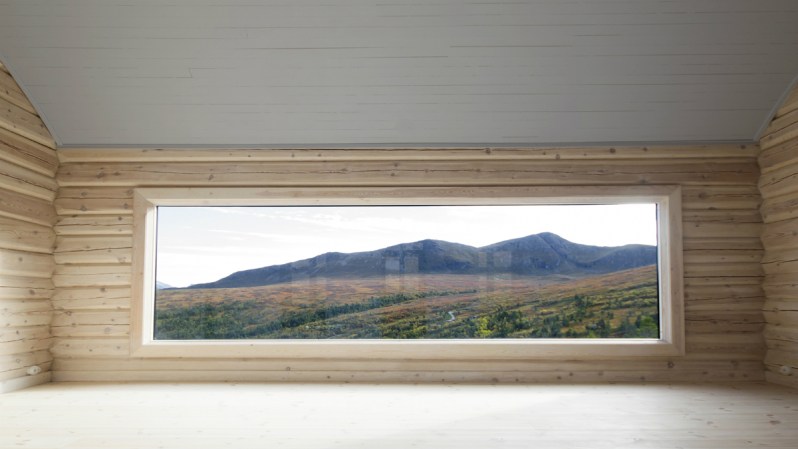 Each section features unique window layouts designed to frame the landscape when looking out. This is the family room and was intended to be a relaxation space. The barrel vaulted ceiling provides a sense of grandeur to match the mountains, while the light wood logs make the space feel warm and inviting.

Detail of Building Techniques
Along with unique finishes on the exterior, each part of the home features different building techniques, as seen in the comparison of the interior roof lines.
Exterior Detailing
Materials were chosen not only to distinguish the different parts of the home, but also for their durability in a harsh climate. To unify the home, a dark green finish was used on the exterior. The only window framed in natural wood was this one which faces north to allow for viewing the Northern Lights at night.
For more vacation cabin inspiration, check out this little one made from all recycled materials or build your own with this A-Frame cabin kit.
Editors' Recommendations