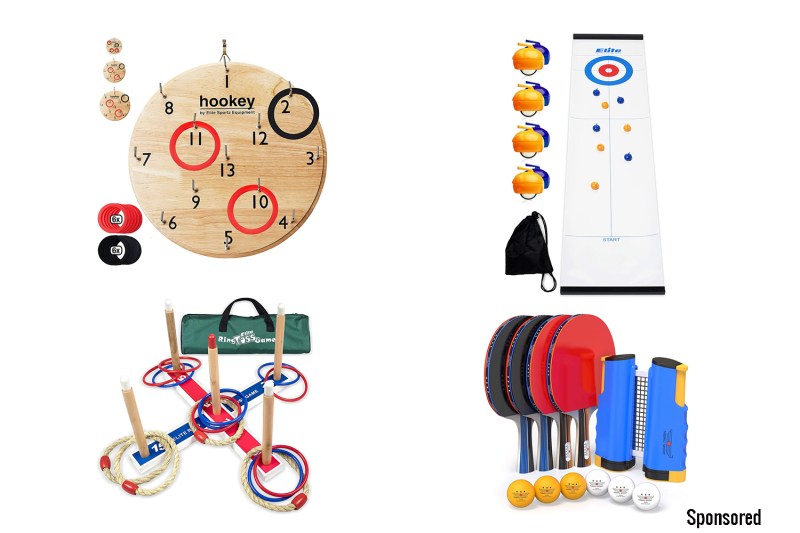 Warmer weather is upon us, which means it's the perfect time to get outside and play some backyard games with friends and family. (Responsibly, of course.) If you need ideas, check out our list of top-rated outdoor games from Amazon.
These games are great for outdoor parties yet versatile enough to bring inside to play should summer showers get in the way. Plus, Amazon shoppers are surely enjoying these games as each boasts thousands of reviews and 4+ star ratings.
Start summer the right way with a few rounds of ring toss, ping pong, and even curling. Keep reading for more details on these popular outdoor games from Amazon.
Elite Sportz Ring Toss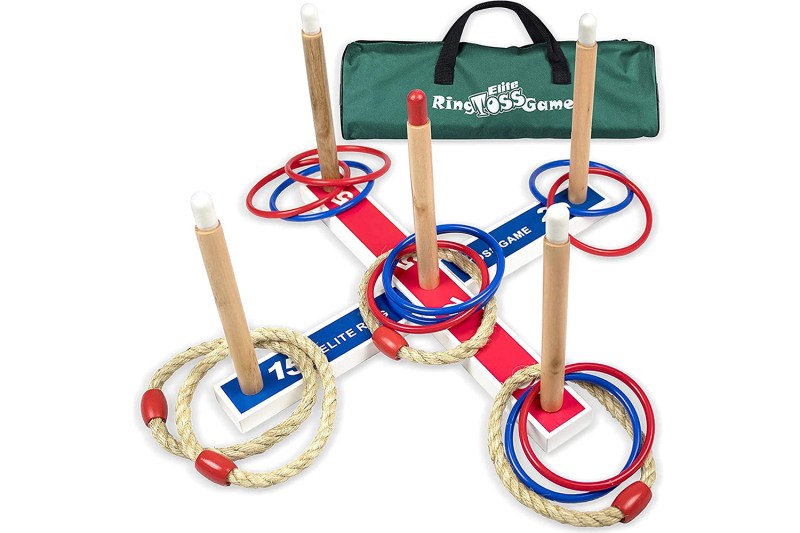 Ring toss is a popular backyard barbeque pastime. The Elite Sports Ring Toss takes the classic game up a notch with five targets to aim for instead of one. It comes with a wooden base with detachable pegs, three sets of five rings, and a carry bag so you can transport it anywhere. Enjoy this game on the beach, at a campsite, during a tailgate, and most anywhere else outside or indoors.
Elite Sportz Hookey Ring Toss
The versatile Elite Sportz Hookey Ring Toss can be enjoyed indoors or outside, which means sudden summer showers won't put a damper on game day. It comes with a 20-inch wood playing board that you can either hang on the wall or place on the ground. Also included are 12 plastic rings (six each in black and red) and 14 metal hooks to attach to the playing board. For smaller spaces like an office or kids' playroom, you can instead purchase an 8-or 11.8-inch board.
Elite Sportz Table Top Curling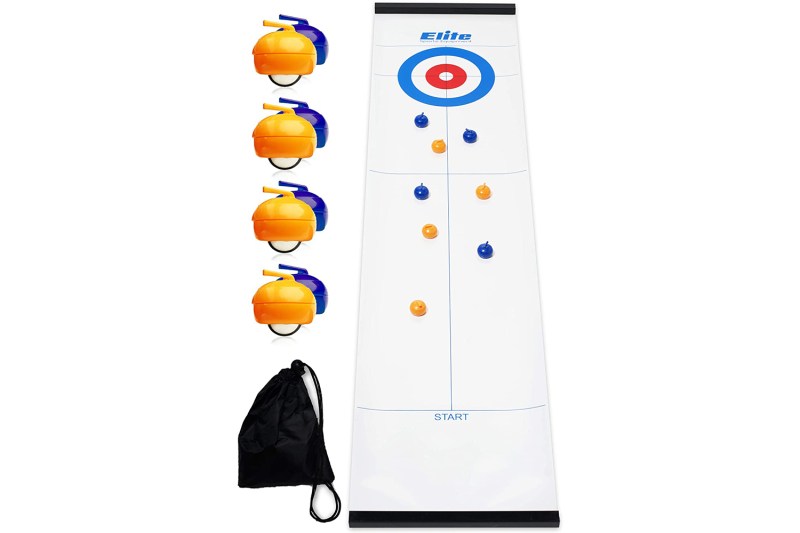 Curling can be a summertime (or year-round) affair with the Elite Sportz Table Top Curling game. Glide the plastic weighted "stones" on the slick 47-inch ice-like surface in an attempt to get as close to the bullseye as possible. It comes with eight stones (four each in blue and orange), a roll-out game mat, and a drawstring travel bag. Unlike actual curling, this tabletop game lacks brooms, although you could perhaps make do with some old toothbrushes if you're so inclined.
Nibiru Ping Pong Set
No ping pong table? No problem. The Nibiru Ping Pong Set can turn nearly any surface into a ping pong table. Just clip the non-slip retractable net onto a tabletop or bench and get a game or two going. This portable table tennis set also includes four professional-quality wooden paddles, six regulation ping pong balls, and a storage case. It's the perfect opportunity to initiate a summer ping pong tournament.
Editors' Recommendations