You don't even have to be an avid sports fan to excitedly anticipate the Olympics every two years, when many of us are glued to our screens to watch the best of the best athletes compete in the Summer Olympics or Winter Olympic Games. With the diversity of sports, the emotional backstories of some of the top athletes representing their countries, and true feats of physical prowess and grit demonstrated in each event, the Olympic Games are nearly as engaging and exciting for viewers around the world as they may be for the athletes striving to compete in them.
Both the Summer and Winter Olympics are an integral part of the fabric of our culture and are memorable events every time they roll around. Although each iteration of the Olympic Games only occurs once every four years, the Summer and Winter Olympics take place on a staggered cycle, which means we get to see one of the versions of the Olympics roughly every two years. However, there are quite a few differences between the Summer Olympics and the Winter Olympics, from the obvious, like the specific sports contested to the more minute, like the number of nations represented. Curious to learn more about the differences between the Summer and Winter Olympics Games? Keep reading for our fun comparison of the Summer vs. Winter Olympics.
When Did the Summer Olympics and Winter Olympics Begin?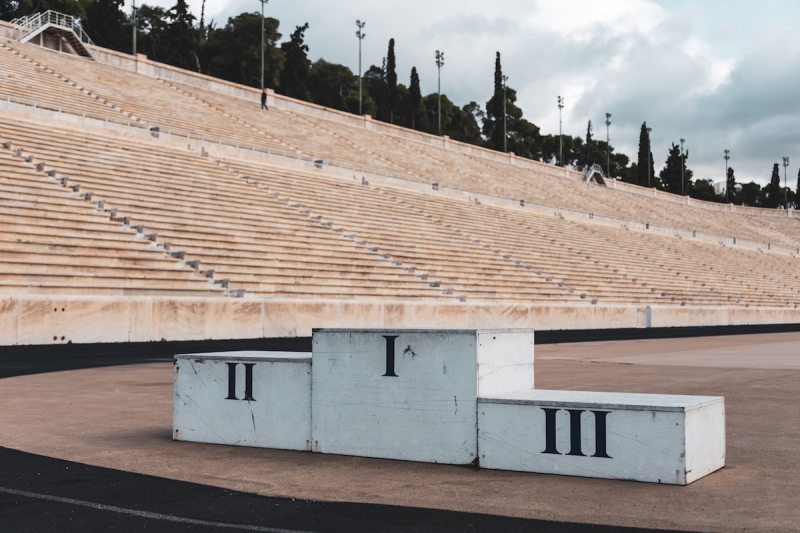 The inaugural Summer Olympic Games were held in Athens in 1894.with 42 events over nine sports and fewer than 250 competitors, all of whom were male. The inaugural Winter Olympics did not occur until 1924. Prior to this time, ice sports like ice hockey and figure skating were included in the Summer Olympics. For example, figure skating debuted at the 1908 Summer Olympic Games in London, while ice hockey was first contested in 1920. Once the Winter Olympics officially took off in 1924, all winter sports were permanently moved to the Winter Olympics.
How Many Summer vs. Winter Olympics Have There Been?
To date, there have been 29 Summer Olympic Games held in 23 different cities. There have been 23 Winter Olympic Games held in 20 different cities, and the 2022 Winter Olympic Games in Beijing will be the 24th Winter Olympics.
How Often Are the Summer and Winter Olympics?
The Summer and Winter Olympics each occur once every four year. Until 1992, the Summer Olympic Games and Winter Olympic Games actually both occurred in the same year, but the International Olympic Committee decided to keep the four-year cycles but to stagger the Summer and Winter Olympics. As such, the subsequent Winter Olympics occurred in 1994. Due to the COVID-19 pandemic, the 2020 Summer Olympics in Tokyo were delayed until 2021. The Winter Olympics typically occur in February of their scheduled year, while the Summer Olympics take place in the month of August of their scheduled year.
How Many Sports and Events Are There In the Summer vs. Winter Olympics?
The first Summer Olympics had just nine sports, 10 disciplines, and 43 events. The sports included athletics, cycling (road and track disciplines), fencing, gymnastics, shooting, swimming, tennis, weightlifting, and wrestling. However, the 2020 Summer Olympics Games in Tokyo featured 339 events across 33 different sports, spanning a total of 50 disciplines. New sports debuted, including karate, sport climbing, surfing, and skateboarding, and baseball and softball were brought back. There were also new disciplines like 3×3 basketball and freestyle BMX.
The 2024 Summer Olympics will have 32 sports. Karate, baseball, and softball, which were contested at the 2020 Summer Olympic Games will be removed and breakdancing will debut. The sports will include archery, badminton, basketball (including 3×3 basketball), beach volleyball, breakdancing, boxing, canoe/kayak, climbing, cycling (disciplines include track, road, BMX, and mountain), diving, equestrian (dressage, eventing, and jumping), fencing, field hockey, golf, gymnastics, handball, judo, modern pentathlon, skateboarding (termed roller sport), rowing, rugby 7s, sailing (and windsurfing as a discipline), shooting, soccer, swimming, surfing, synchronized swimming, table tennis, taekwondo, tennis, track and field, triathlon, indoor volleyball, water polo, weightlifting, and wrestling.
The first Winter Olympics in 1924 had five sports with nine disciplines: bobsleigh, curling, ice hockey, Nordic skiing, and skating. Nordic skiing included military patrol, cross-country skiing, Nordic combined, and ski jumping, and skating included figure skating and speed skating.
Even today, there are only seven sports and 15 disciplines in the Winter Olympics. The sports and their disciplines include biathlon, bobsledding (bobsleigh and skeleton), curling, ice hockey, luge, skating (figure skating, short-track speed skating, speed skating), and skiing (alpine skiing, cross-country skiing, freestyle skiing, Nordic combined skiing, ski jumping, and snowboarding). At the 2022 Winter Olympics in Beijing, a record 109 events will take place across these 15 disciplines.
How Many Countries Participate in the Summer vs. Winter Olympics?
Athletes from 16 different nations competed in the first Winter Olympic Games in 1924. For the 2022 Winter Olympics, there are athletes from 88 National Olympic Committees who have qualified. Haiti and Saudi Arabia are slated to make their Winter Olympic debuts.
Athletes from 14 different nations competed at the inaugural 1894 Summer Olympic Games in Athens. This has grown significantly, such that 11,483 athletes representing 206 National Olympic Committees competed in the 2020 Summer Olympics in Tokyo.
How Many Countries Have Hosted the Winter vs. Summer Olympics?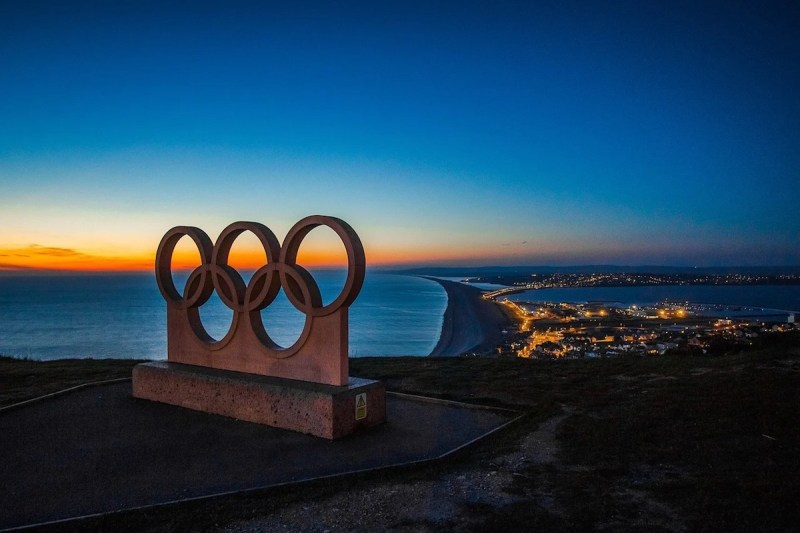 There have been quite a few more occurrences and sites of the Summer Olympics than the Winter Olympics simply because the Summer Olympic Games predate the Winter Olympics. The location of the Winter Olympics is also more confined geographically, as it has to be cold enough to have snow and ice in February, which limits locations to the Northern Hemisphere. Accordingly, only 12 countries spanning three continents have hosted the Winter Olympic Games: United States, France, Austria, Canada, Japan, Italy, Norway, Switzerland, Germany, Russia, South Korea, and soon, China.
In contrast, nineteen different countries spanning five continents have hosted the Summer Olympics. Countries include the United States, Great Britain, Greece, France, Germany, Australia, Japan, Sweden, Belgium, Canada, Netherlands, Finland, Italy, Mexico, Soviet Union, South Korea, Spain, China, and Brazil.
Editors' Recommendations