It's probably not surprising that Stella Artois wants you to buy a lady a drink, but it may surprise you which drink: Water.
Water is essential to life, to beer brewing, and is definitely essential on a morning after too much life and beer. Sadly, 663 million people do not have access to clean water. As a result, these people are ravaged with preventable diseases and incalculable opportunity loss. Women and children are disproportionately affected by the latter since women and girls are often forced to walk long distances to get water, causing them to lose out on educational and employment opportunities.
Frankly, it just doesn't need to be this way. It's not like there isn't enough water on the planet.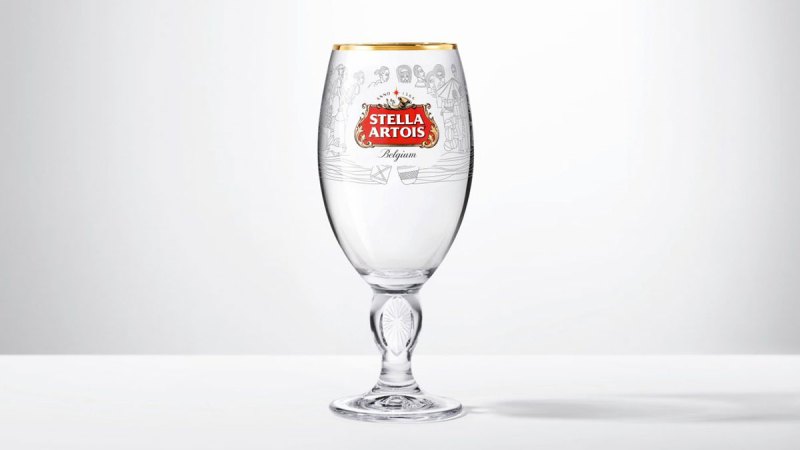 Stella Artois decided to branch out from their delicious beer brewing endeavors to help tackle the water crisis. They started by addressing their own water usage, becoming smarter and more careful with water, from growing their ingredients all the way through the bottling stage; they're being more efficient.
Taking it a step further, they teamed up with Water.org to start the Buy a Lady a Drink initiative. Matt Damon co-founded Water.org, a nonprofit that focuses on making clean water and sanitation financially viable for people around the world. Whatever he and co-founder Gary White are doing is working: since the merger of White and Damon's water initiatives in 2009, three million people have been helped. Stella Artois is determined to help make that number continue to grow.
Famous for their chalices, Stella Artois tapped three artists to design limited edition versions, the profits of which go to supplying clean water to women in the world. Fernando Chamarelli, a Brazilian graphic designer and illustrator, Cambodian street artist Lisa Mam, and Uganda's famed painter Eria Nsubuga each designed a chalice for Stella. Each chalice reflects its creator's country and is sure to be one of the most interesting pieces of glassware you ever own and certainly the most helpful.
The purchase of one chalice provides clean water to a woman for five years. Think about that: you spend $13 on a limited edition, already-cool chalice and you've just ensured that a woman somewhere in the world (who is already contending with a lot more than just unsanitary conditions) doesn't have to worry about access to clean water for five long years. That means she could go back to school, start a business, get a job– it changes everything.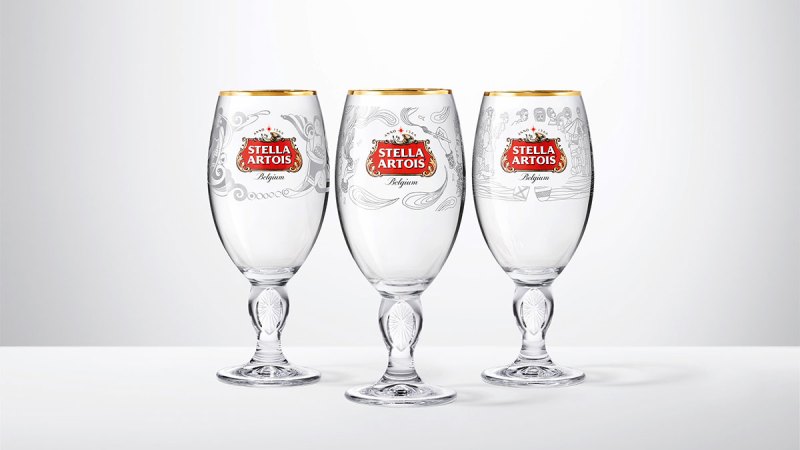 Stella Artois has been instrumental in getting 800,000 people access to clean water thanks to the sale of 225,000 of these artistic chalices. And they handed Water.org a further $3 million. These guys are serious about ending this crisis.
So, if you like beer, and you like the idea that everyone is entitled to safe, clean water, buy a lady a drink.
Editors' Recommendations