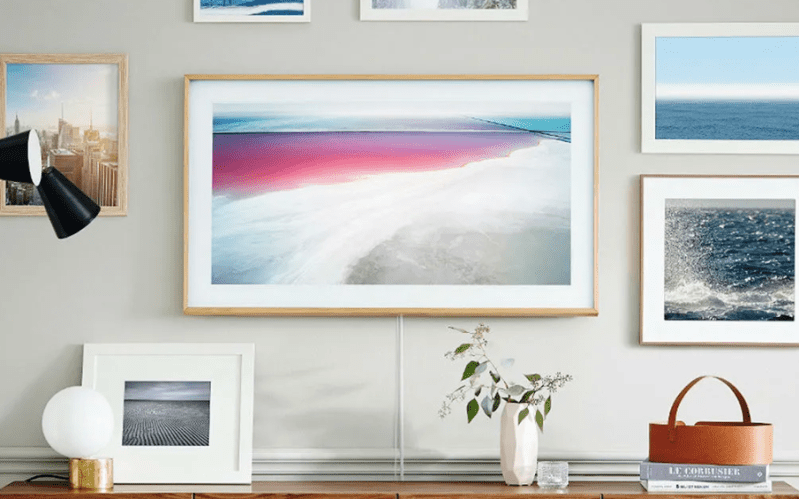 Best Buy has one of the best TV deals for anyone who wants a truly stylish TV that also happens to be one of the best around. Right now, you can buy the Samsung 85-inch The Frame QLED TV for $3,500 meaning you save $800 off the usual price of $4,300. While this isn't an impulse buy by any means, if you've been waiting to upgrade to a high-end TV for less, this is the ideal chance to do so. If you want or need something a little smaller, you can also save $400 on the 75-inch model so it costs $2,600 instead of $3,000. Go smaller still and grab the 65-inch variety for $1,800 so you save $200 off the usual price of $2,000. While the best saving is on the 85-inch model, the only difference between the models is size. Let's take a look at the features all the The Frame TVs offer while they're on sale.
Why you should buy the Samsung The Frame TV
Samsung is one of the best TV brands around with a particular focus on QLED technology. With the Samsung The Frame TV, you get a QLED panel with 100% color volume. It produces vivid color whatever you're watching with Quantum HDR further enhancing the range of color and contrast. Utilizing a billion colors means that whether you're watching a movie or playing a game, you get a truly vivid experience.
Easily one of the best QLED TVs, the Samsung The Frame TV has a great trick up its sleeve to explain its name. It's designed to be wall-mounted with an art mode that kicks in any time the TV is off and someone is nearby. The built-in motion sensor detects when someone is in the room and the TV starts displaying artwork of your choice. That can be either your own photos or you can buy pieces from the Samsung Art Store. It means the Samsung The Frame TV effortlessly blends into your home surroundings so the TV doesn't steal focus. It's ideal for TV fans who are also passionate about their room aesthetic. The display also has an anti reflection coating on the display so that there's virtually no light reflection at any time.
Combined, all these features make the Samsung The Frame TV one of the best TVs around for those that want good style and a great viewing experience. Right now, you can buy the 85-inch model for $3,500 so you save $800 off the regular price of $4,300. The 75-inch model is also on sale at $2,600 instead of $3,000, while the 65-inch size is $1,800 reduced from $2,000. Check them out now before the deal ends soon.
Editors' Recommendations