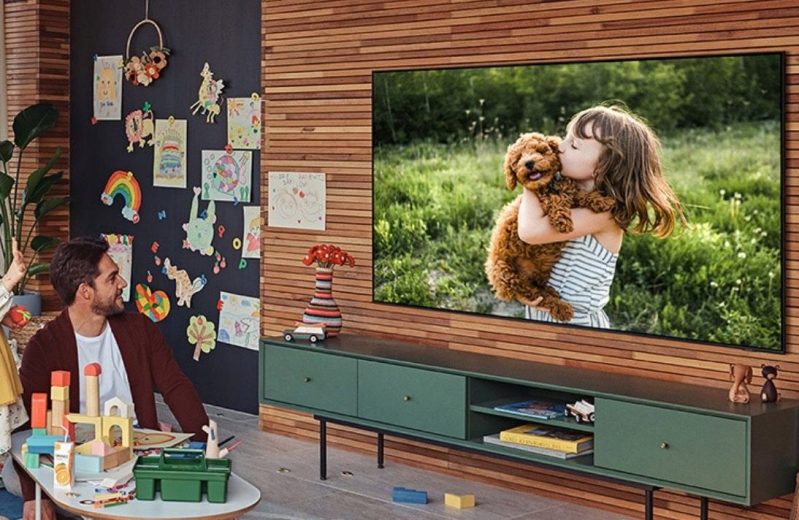 The dream of upgrading your home theater setup with a massive screen may finally be within your reach due to a $170 discount from Best Buy on the 75-inch Samsung TU690T 4K TV, which brings its price down to $580 from $750 originally. As one of the retailer's early Black Friday deals, we expect the offer to attract a lot of attention, and there's a chance that stocks may no longer be available once the shopping holiday arrives. You shouldn't wait if you want to get this large TV for cheaper than usual — proceed with the purchase immediately.
Why you should buy the 75-inch Samsung TU690T 4K TV
Make your living room feel like the theaters through the Samsung TU690T 4K TV and its gigantic 75-inch display. It's not all about size though, as you'll also be getting lifelike details and vivid colors with the TV's 4K Ultra HD resolution and High Dynamic Range, while Samsung's Crystal Processor 4K upscales all non-4K content so that you can further maximize its expansive screen.
With Samsung's Tizen platform, you'll be able to access all of the popular streaming services on the 75-inch Samsung TU690T 4K TV, so you won't miss the best Netflix shows and the best Disney Plus shows, among others. You can also pair the 4K TV with your other smart home devices that are powered by Amazon's Alexa or Google Assistant, so you can use voice commands for functions such as turning it on, adjusting volume, and controlling playback. There's also the option of casting videos, photos, and music from your Apple devices to the 4K TV's 75-inch display through Apple AirPlay 2.
The 75-inch Samsung TU690T 4K TV, the perfect screen for watching the best TV shows, is currently available at $170 off from Best Buy's early Black Friday deals. Instead of $750, you'll only have to pay $580, which is a very affordable price for a display that's this big. You're going to have to hurry with completing the transaction though, as the offer may not last until the shopping holiday. Purchase the 75-inch Samsung TU690T 4K TV now in order to secure the savings.
Editors' Recommendations