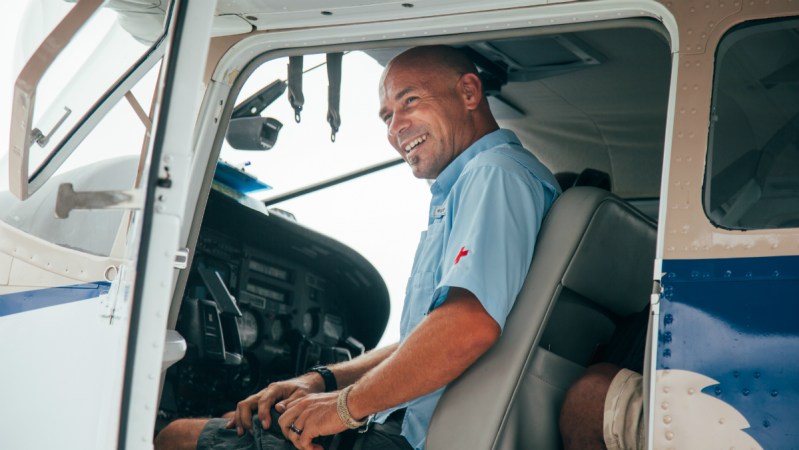 A medical emergency strikes. You need to get to a hospital immediately. It will take you three to five days of traveling by canoe to finally reach help.
Sound insane?
This is the reality for more than 220,000 people living along a seven-mile stretch of river in the island country of Papua New Guinea. Spear and machete wounds from tribal wars, complications related to childbirth, malaria, tuberculosis, deadly snake bites, and more — the degree to which these people lack access to medical assistance is almost unfathomable. Unless you're on the ground floor witnessing it first hand like Mark Palm has.
Palm is the president and founder of Samaritan Aviation, a Christian charity consisting of roughly four pilots and six families operating floatplanes (aka seaplanes) in these extremely remote areas. Running seven days a week, Palm and his team are on standby to bring people in who are in emergency medical situations, turning that three- to five-day trek to the hospital into a 45-minute plane ride. Now that's pretty bad ass.
Samaritan Aviation also responds to disasters, distributes vaccines, and holds health and community trainings.
Palm, along with his wife and children, live in Papua New Guinea and run Samaritan full-time. He tells The Manual that his efforts blend his two passions: "people and aviation," crediting his father, uncles, and grandfather as the role models who inspired his drive for giving back.
"My father was a minister and ran a homeless mission in Santa Cruz, California, so I joined in when I was young, giving out blankets and feeding people," says Palm. "Meanwhile my uncles and grandfather were pilots and it was always a dream to be a commercial or military pilot."
At 16-years-old, Palm went to Mexico to build houses, then at 19, visited Papua New Guinea, living among the native peoples on the remote island. "Life in the village made me understand the needs," he says. "The lack of access … today, if I go to pick someone up with a snake bite, I need the antivenom with me right away. Others might be bitten by a crocodile or been in a tribal fight with machetes or spears. That's life for these people. They're catching fish in the morning to eat every day. Flooding, sickness, lack of medicine, lack of access — the things that are normal for us doesn't exist here."
Palm launched Samaritan Aviation in 2000 and was finally able to move himself and his family on-location in 2010 (his wife is one of the ambulance drivers). During that decade, Palm built up the skills necessary to be successful in flight engineering and worked every odd job from construction to real estate to support a permanent transition.
"When we bring patients in (to the hospital), we go back and visit," Palm says. "These people are from remote villages, some have never seen electricity, cars, etc. They're in a traumatic situation. We go back every day and feed and clothe those patients as needed."
Back in the local villages, Palm and his team work on vaccination outreach for everything from whooping cough to measles, which are rapidly killing the infants in these villages. "There haven't been any vaccinations in years in these villages," Palm says. "We also do midwifery training and work on the basics of food, hygiene, and how to eat when you're pregnant … there are a lot of pregnancy and birthing challenges. Most of the women still have their babies in the bushes or a bush house."
To date, Samaritan Aviation has delivered more than 138,000 pounds of vaccines and charted over 1,000 flights last year . However, Palm's team is also working with access problems in terms of plane parts, which can take two to three weeks to arrive from the United States. Still, Palm sees the potential to help even more people, with plans in the next three years to expand to the Gulf and Western Province of the country, where the same challenges exist.
"For me, we're here to make a difference in the world, and there's need everywhere. I had a good role model from my dad and his dad, but we still have to look around us. People are hurting and we can be world changers," Palm says. "It starts with small things. Look around your neighborhood."
Palm believes the key to enriching both your own life and the lives of others is to "get outside ourselves — go to other countries and cultures," he says. "If you're struggling with life and what it's all about, go on a trip. Expose yourself to other places in the world and it will give you clarity."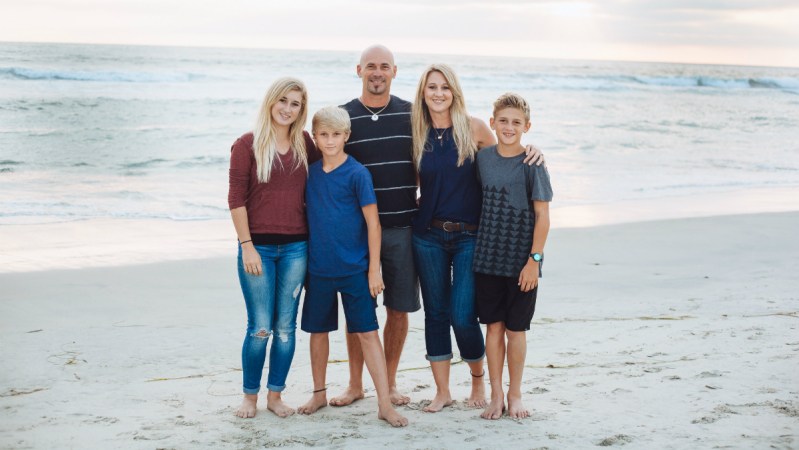 An addendum to that nugget of wisdom, Palm laughs and says, "But my biggest piece of advice is to marry well." By that, he's referencing his amazing wife, who on their first date when Palm expressed his desire to help those in hyper-remote areas said she was game, and has been his co-pilot for the past 20 years.
All images courtesy Samaritan Aviation