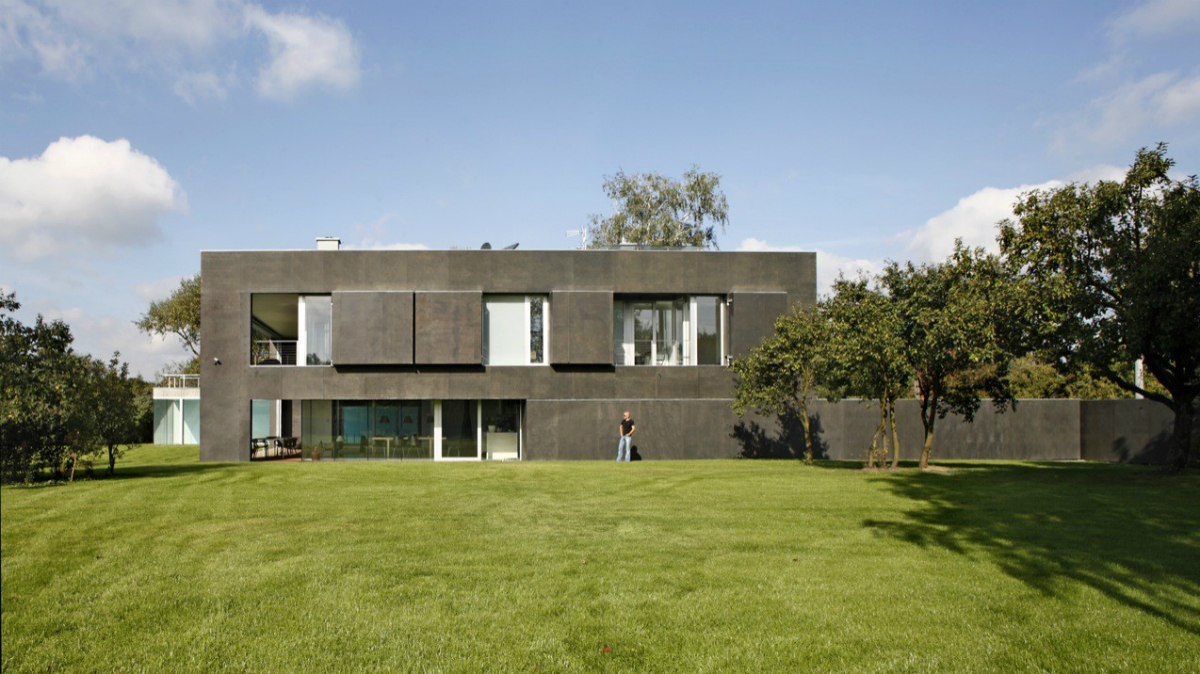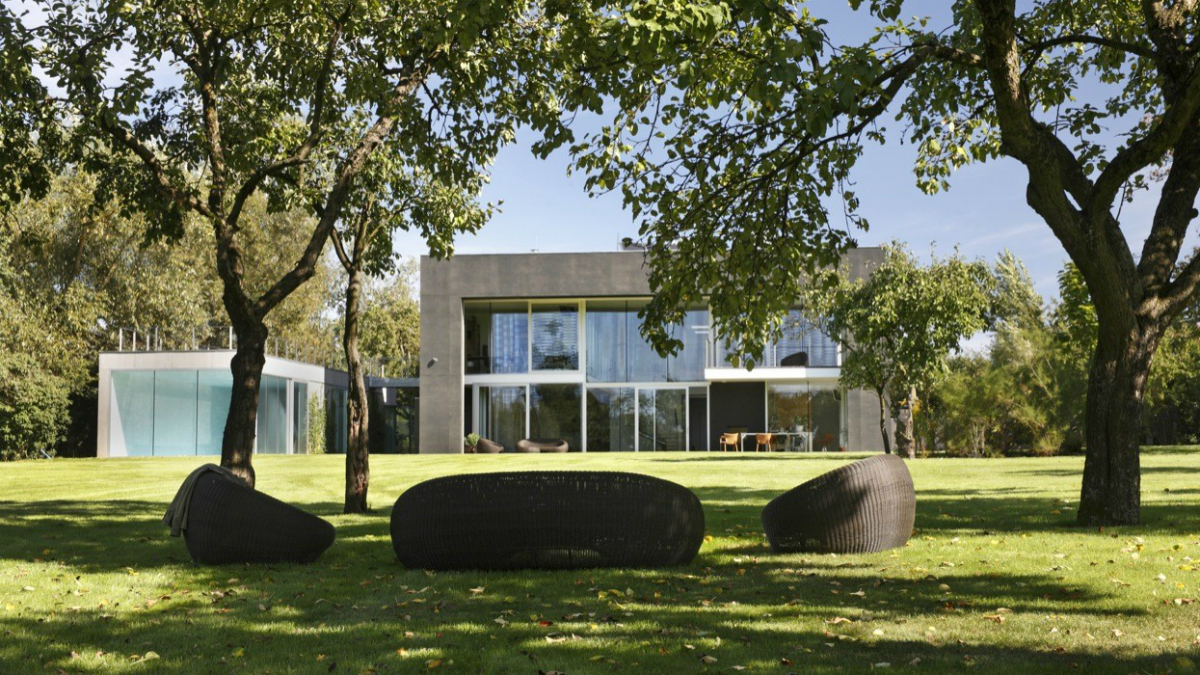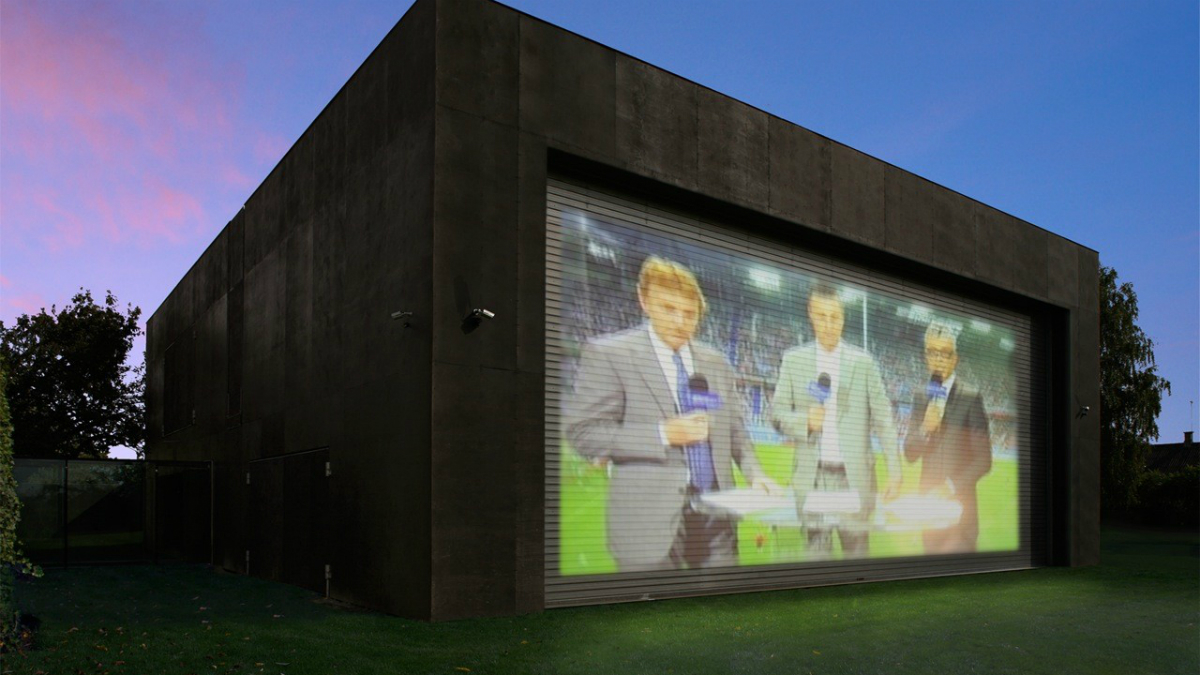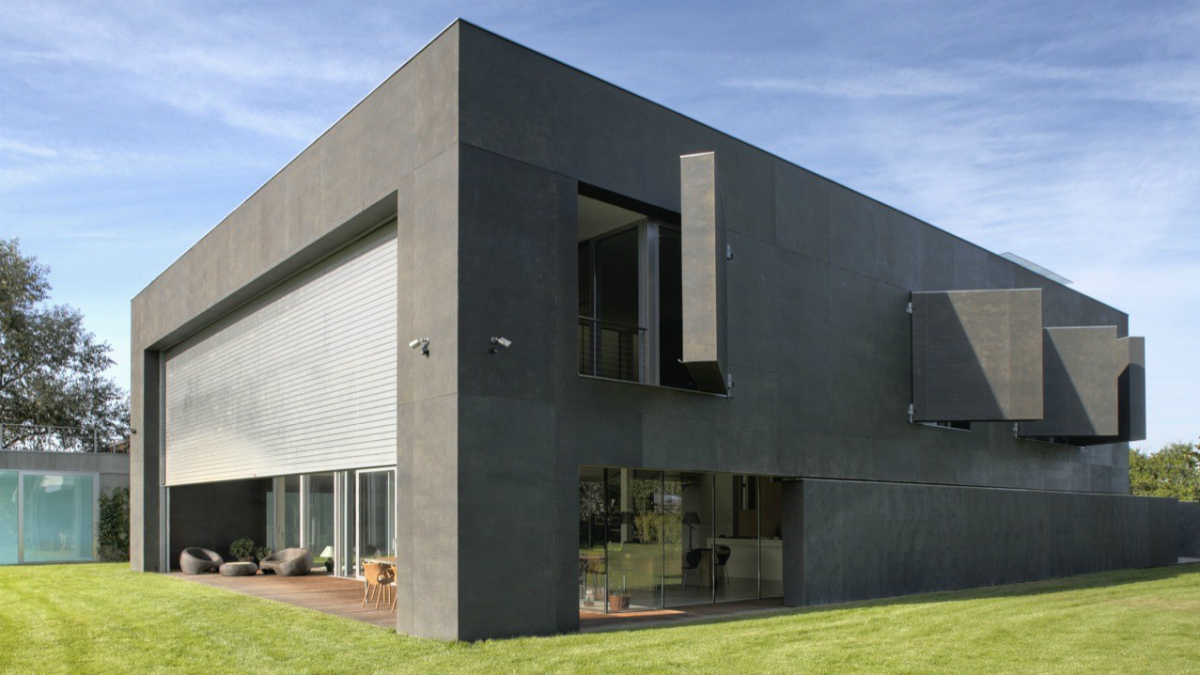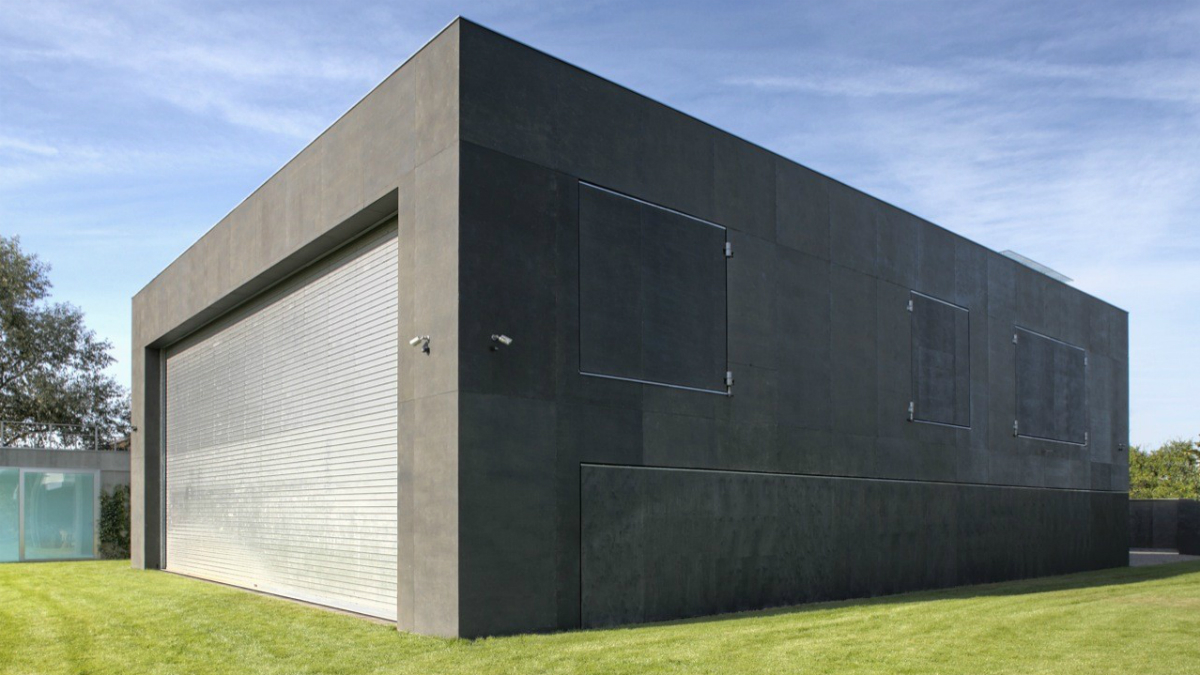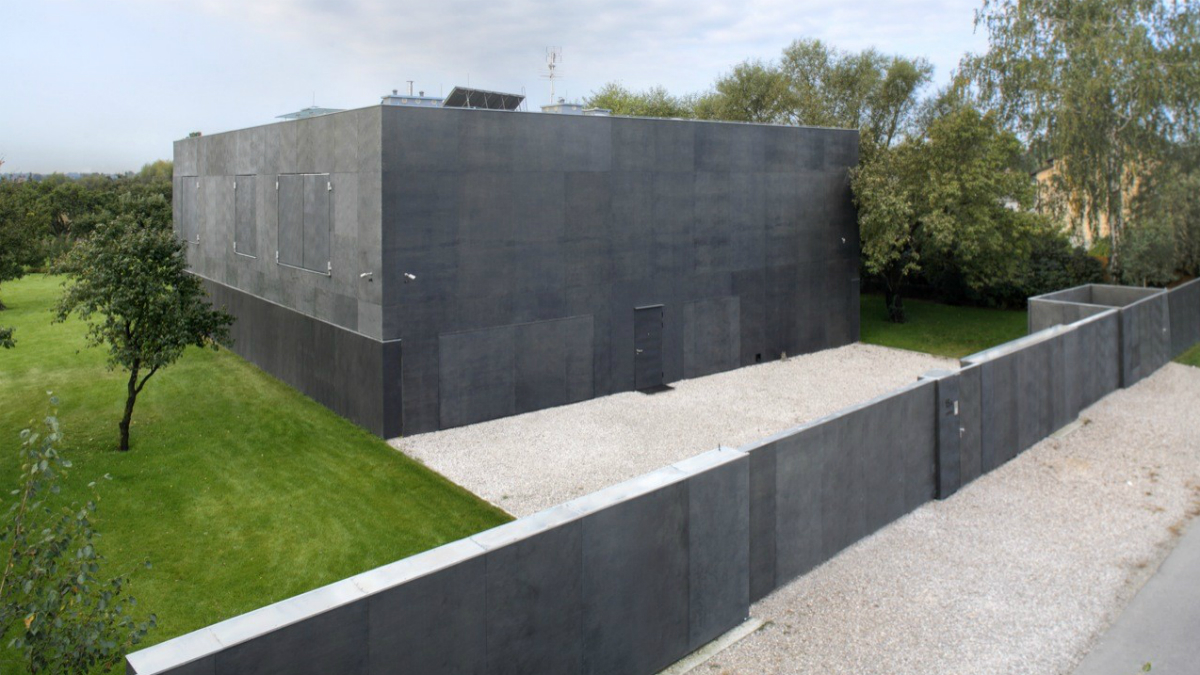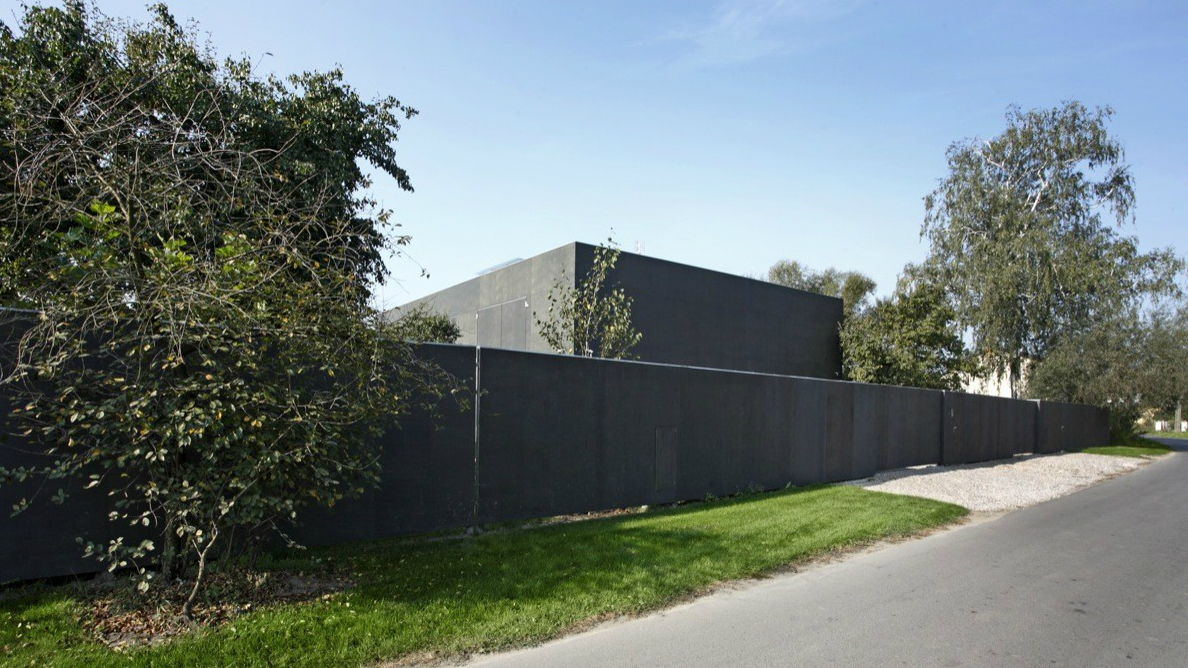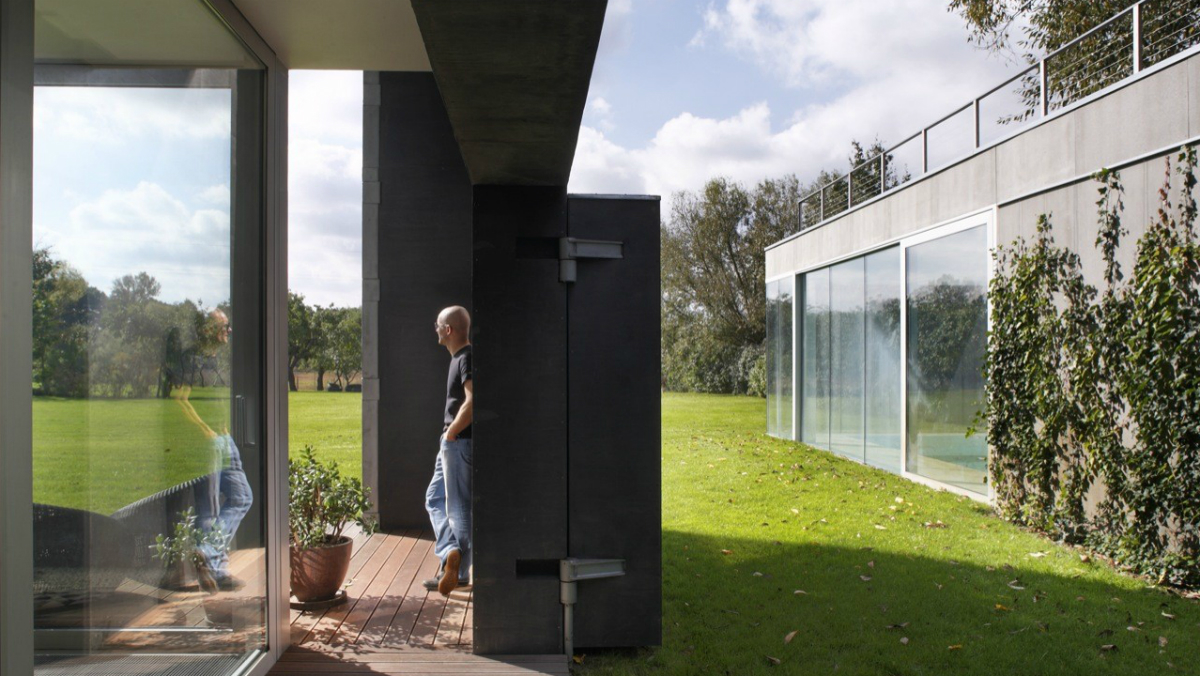 If 10-year-old you could design a fort to live in, it would probably include a moat, a drawbridge, a movie theater, and impenetrable walls (to keep the girl cooties out). Well say hello to Safe House — architect Robert Konieczny's shape-shifting, one-of-a-kind creation that is both welcoming and intimidating.
Located just outside of Warsaw, Safe House was created to give the owners a sense of security in an uncertain world. Surprisingly, Konieczny looked to nature for inspiration on creating a fortress that needed to feel like a home. In the same way a tulip opens in the morning and closes at night, the home transforms depending on the time of day. When the sun is out, the massive doors and walls open to reveal a beautiful glass and concrete minimalist masterpiece. At night, Safe House lives up to its name and closes into a solid, imposing, dark gray square block. Along with providing the ultimate in security, this opening and closing ensures high energy efficiency — soaking up the heat of the sun during the day and sealing it in at night.
A sparse, minimalist interior allows the view of the surrounding landscape to be the star when the house is open.
The fact that the home transforms is impressive enough, but the list of features is what really sends it over the top. There is an indoor pool that looks out onto the lawn. Always with safety in mind, the pool house has secured entry — it is only accessible from a glass walkway attached to the main building.
The roof of the poolhouse is a terrace that can be accessed by a retractable drawbridge (yes, this house has a drawbridge!) The rear of the home is all glass to allow for enjoying the views of the serene backyard during the day. At night, a two-story, garage-style door rolls down and, with the setup of a projector on the lawn, becomes a giant movie screen.
Of course, a home that seals up tight, with no view to the outside world at night may not be for everyone, but the little kid in us could totally get down with the fort concept.
Editors' Recommendations