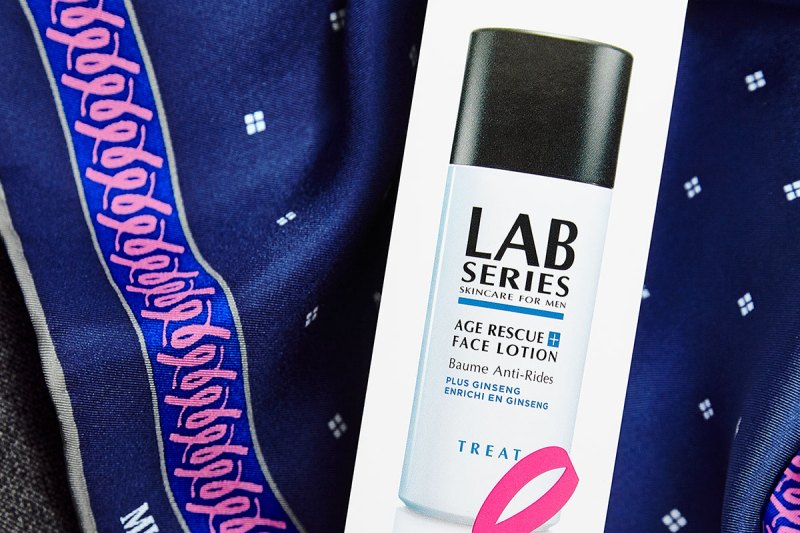 October is Breast Cancer Awareness month and while men only account for about 1% of breast cancer diagnoses, 1-in-8 women in the US will receive the news she has invasive breast cancer. The risk of developing breast cancer may be low in men, but all men certainly run the risk of loving someone who does develop it. That's why LAB SERIES, the men's skincare line from Estée Lauder, has teamed up with famed designer Michael Bastian to make your skin and outfit look sexy as hell as you support the Estée Lauder Companies' Breast Cancer Awareness (BCA) Campaign.
Those ubiquitous pink ribbons you see around are thanks to the late, great Evelyn H. Lauder, who founded the Estée Lauder Companies' incredibly successful Breast Cancer Awareness Campaign and the Breast Cancer Research Foundation (BCRF). Since it was formed in 1992, the BCA Campaign has been a tireless source of education and research, and not just in the United States. It has raised over $58 million in support of international initiatives for research, education, and medical help. The BCA Campaign raises money through private donations, employee donations, and Pink Ribbon Product sales.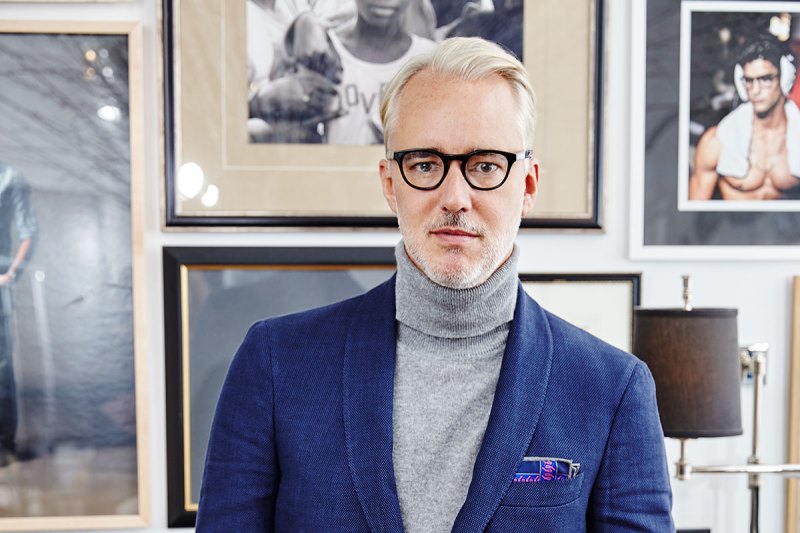 In 1987, Estée Lauder launched their men's skincare line, LAB SERIES; meticulously researched products created to provide men with exactly what their lifestyle and skin demand. It's the folks at LAB SERIES who tapped the iconic designer, Michael Bastian to create a pocket square men could wear to support Breast Cancer Awareness. Bastian is a fashion powerhouse, designing menswear that's classic, but with modern tailoring. So it's not surprise he created a timeless, sophisticated, and bold navy pocket square that will pair with virtually any shirt and suit. It's bordered with a pattern of interlocking, instantly recognizable, pink ribbons. Such detail went into the design of the pocket square that it gives the illusion that it's four different pocket squares depending upon how it's folded.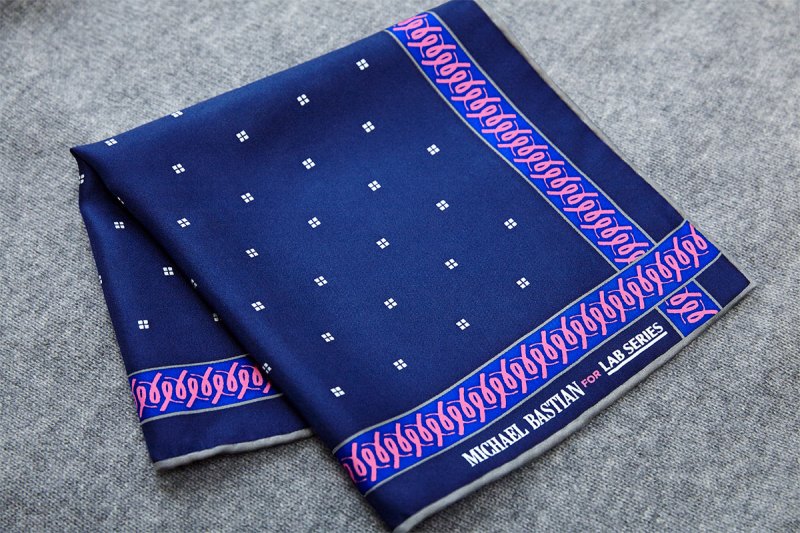 Bastian's pocket square is a limited edition design and, through October, is a complimentary gift when you purchase $85 or more in LAB SERIES products at Bloomingdale's (in-store or online) or at labseries.com. That's a pretty incredible deal for great skin, a unique accessory, and the support of a life-saving cause. Wear your Pink Ribbon pocket square year round and show your #PinkPower.
LAB SERIES is also offering a Limited Edition Pink Ribbon AGE RESCUE + Face lotion for $50, giving 20% of the price to the Breast Cancer Research Foundation through December 31st or until they run out, so don't dawdle–rescue your handsome face and help researchers rescue those with breast cancer.