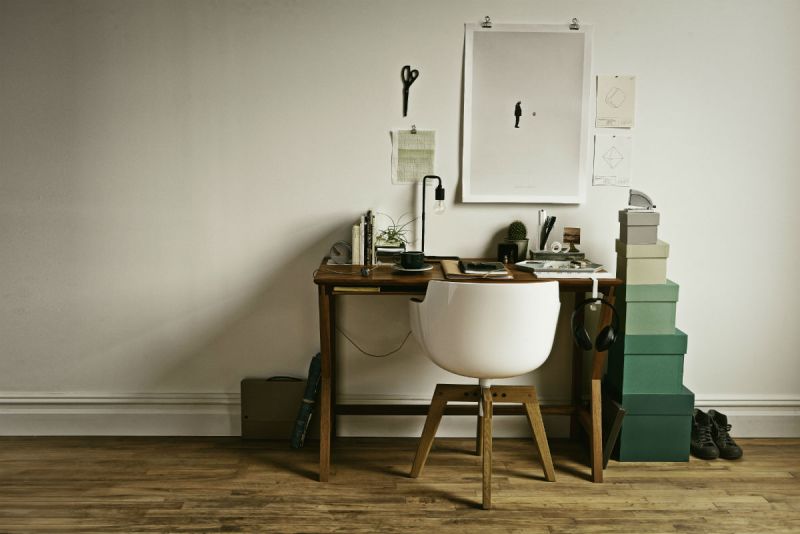 I remember the nicest office space I've ever worked in.
It was located in Chelsea in a large industrial building and designed by the starchitect Richard Meier, who conceived of an open floor plan — in order to make the environment conducive to collaboration — in his signature stark white, with clean lines. I looked forward to going to work everyday because of the well-designed office space. It wasn't drab, I wasn't confined, and it looked nice. I realized how much design affects your productivity. Everything matters, from the layout of the office to the actual supplies you use.
Perch, which was founded by Google alumna Lucy Lyle realized that. She saw how working long days in drab, plastic-filled workspaces illuminated by a bright fluorescent light made out to be obstacles to clear and creative thinking. She wondered, why can't workspaces be more design driven, which would result in more productivity? Lyle found acked by some of the best e-commerce founders and investors around – including the founders of Casper, Trunk Club, Behance, Bustle, Birchbox, and Venmo.
Perch wants you to get excited about going to work through well-designed office furniture and accessories. You can find everything from the super classy Diplomat Fountain Pen to a leather mouse pad to the stylish Upholstered Flow Chair. Perch has every inch of the work place covered, so select the things that make you happy and motivated to go to work, from the chair you sit in, to the desk you work at, to every single office supply, including rugs for the floor, hangings for your wall, and stuff to file and organize all those bits of paper that you find yourself needing to put away. They even have pen cases, scissors, tape dispensers staplers and more.
So do yourself a favor and make yourself excited to get to work. Redecorate your office with Perch. Even if you're not ready to give your entire workspace a makeover, pick a few items. Or, if you're in need of some last-minute holiday gifts, visit Perch's website. You'll be sure to find something for everyone.
For more information, visit perch.com.
Editors' Recommendations