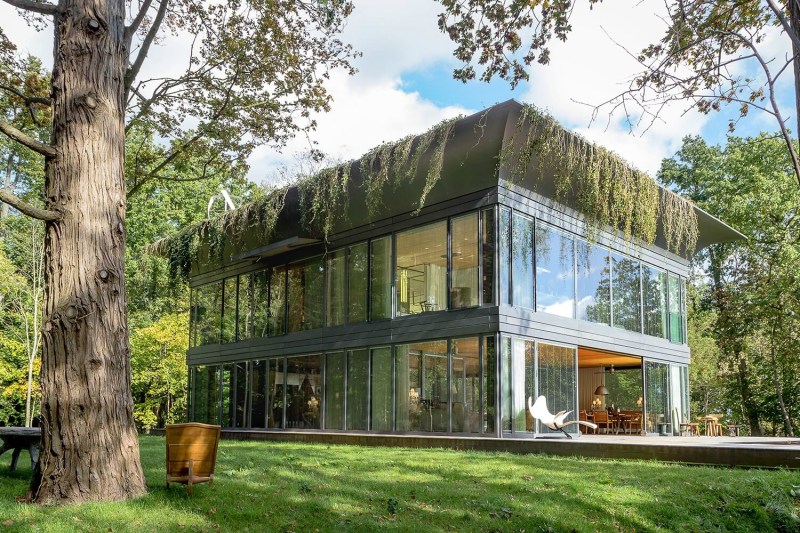 Since the start of his career in the 1980s, Philippe Starck has had his hand in every aspect of design. From product design to architecture to industrial design, you name it, Starck has tinkered in it at some point. That is, except for the lowly prefab home, which appeared to be destined to never receive a look from the prolific designer.
Until now.
Teaming up with Riko, Starck has developed his first prefab home, and it's as amazing as you would expect.
In recent years, we've seen the prefabricated home go from a dirty word in the design world to a sought-after solution for easy and eco-friendly dwellings. And now with companies like Riko and Revolution Precrafted bringing on teams of world-renowned designers to rethink the humble prefab, it's also getting a much-needed style makeover.
Prefabs are an ideal home solution. There is less waste in the construction process, they go up quickly, and the individual panels are often made of recycled or recyclable materials. There is little environmental impact and they can easily be outfitted with green solutions like solar power and low VOC materials. And, because construction is easier and faster than a standard home, there is a huge cost saving for the owner. Those savings are often rolled over into higher-end finishes and the latest smart home technologies.
Riko, a solutions company creating innovative, environmentally-friendly technology, tapped Starck to collaborate on their newest project, a revolutionary series of prefab homes. These Prefabricated Accessible Technological Homes, or P.A.T.H., were created to combine the best of prefab homes with a high-end look that would appeal to all.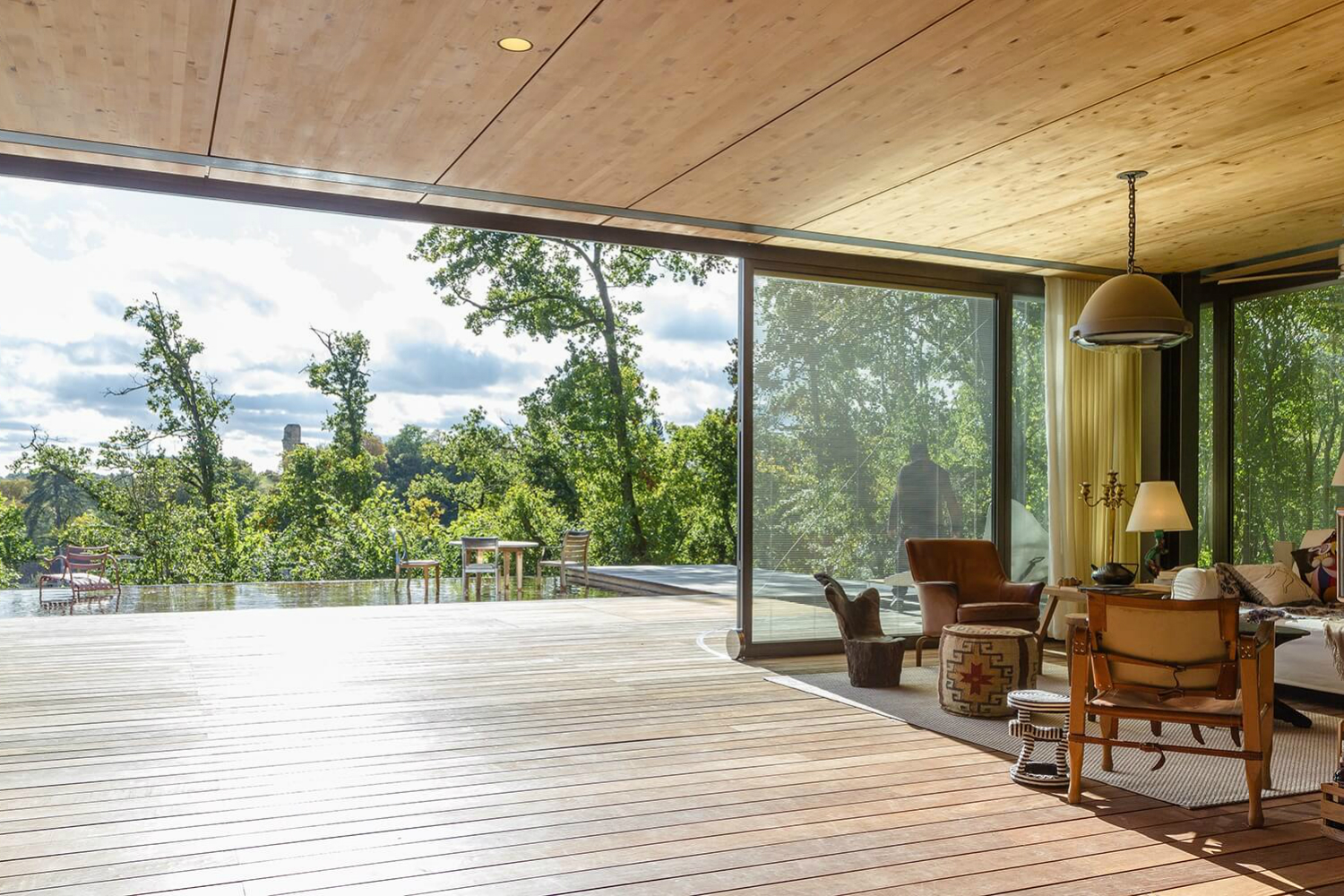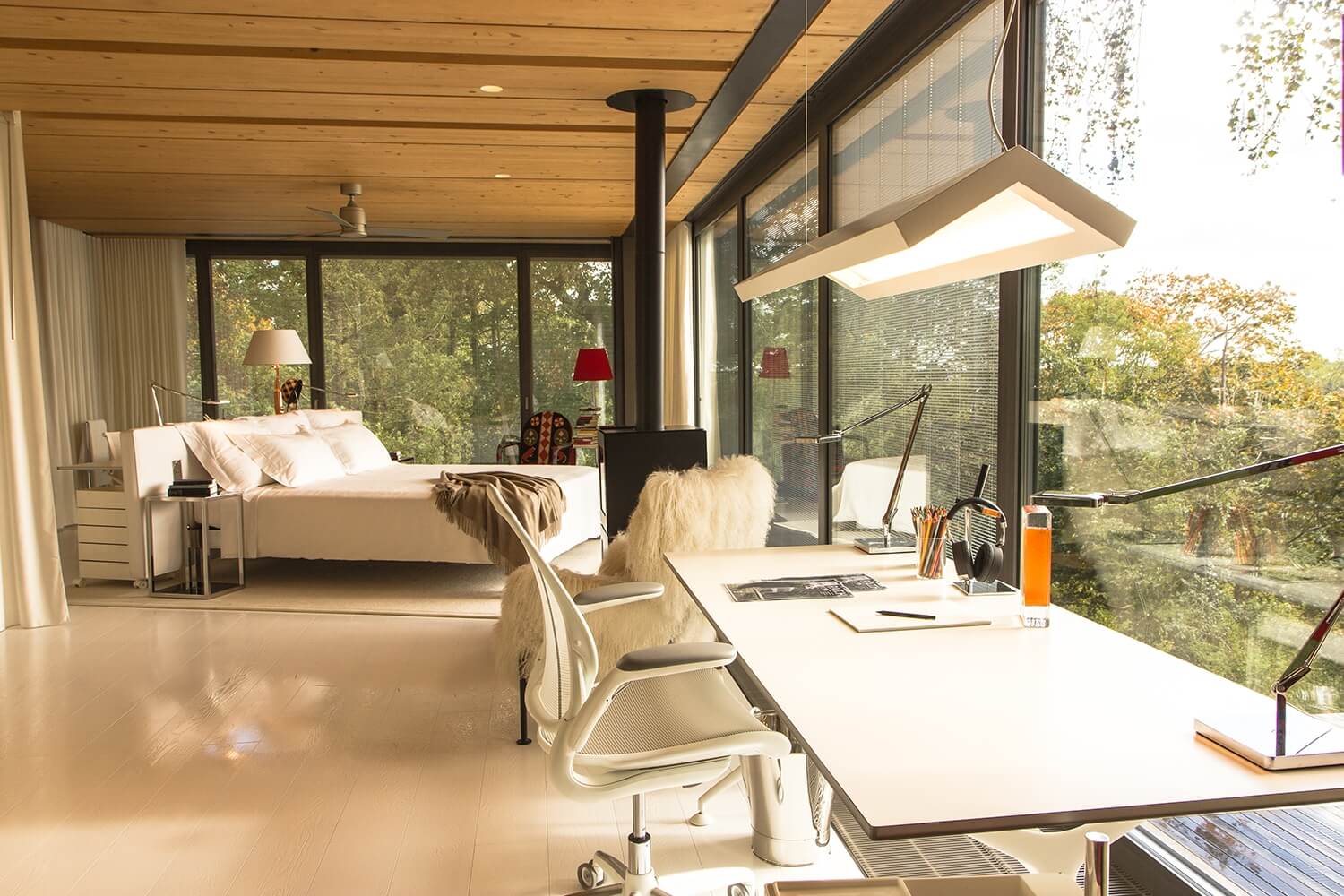 In developing the P.A.T.H. series, Riko wanted designs that were timeless and accessible. Working with Starck, who is known for his ability to create products that never go out of style, the team came up with thirty-five home models. This allows for people to have a fully custom home while still getting an affordable prefab with that signature Starck style.
Everything about the P.A.T.H. series is easily customizable — from the floor plan to the finishes to the size of the bathroom (we strongly suggest the "big bath" option). All options feature an open plan family room made up of the living room, dining room, and kitchen. From there, just choose the number of bedrooms and bathrooms and the size of the garage (or "park") that you want. You can also select a single- or two-story home.
You're even able to control the number of windows the home has. "Wood" is a timber-frame structure with floor-to-ceiling windows and glass doors. This lets plenty of light fill the spaces while allowing you to select which cladding you want on the outside. "Glass" is a steel-frame home made entirely of glass walls – perfect for a home in a private setting with amazing views. "Combined" gives you a blend of both Wood and Glass. In Combined, the family room is an all-glass facade while the sides of the home are clad in wood.
All of this customization still comes with the signature Starck stamp. There are retractable awnings that allow for shade during the day and create a sleek, smooth facade when closed. The roofline is dramatically reversed in an up-and-out slope. This creates space for a green roof, further adding to the eco-friendliness of the P.A.T.H. A platform deck outside of the family room is the perfect space to unwind at the end of the day and take in your natural surroundings.
Just like any prefab, P.A.T.H. has a quick turnaround time of just six months (insanely fast for a fully custom home). They also come with a variety of green technologies like rainwater collection systems, wind turbines, and heat pumps. Not sure how to maintain those systems? Not to worry, Riko offers long-term assistance to homeowners.
Pricing of the P.A.T.H. can vary widely depending on all of the individual finishes, but the starting price is around $488,000 for the most basic model in Wood. A small price to pay for a custom Philippe Starck home.
Editors' Recommendations