Architecture nerds know that the name attached to a home can be just as exciting as the design itself. There's a reason Eichler's and Wright's are so sought after and sell for millions. Lovers of design are eager for the chance to own a home designed by their favorite architect. Revolution Precrafted knows this and has developed a line of unique, limited edition homes designed by world-renowned contemporary artists and architects. But there's a twist. These homes are prefabs that can be ordered online and shipped right to you in a matter of months.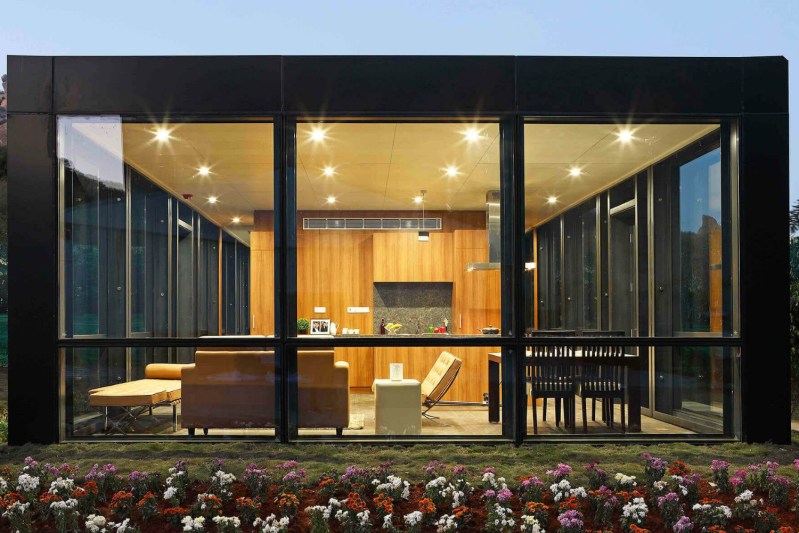 In the world of home design, there's been a big gap between high-style dream homes and the super affordable prefabs. Revolution Precrafted is the first company to address this by bringing on a team of over 80 architects, designers, and creatives to develop their line of limited edition homes. The homes span every style and need, from simple studios to avant garde pods to classic Mid-Century Revivals. Each design is a reflection of the individual architects' signature styles.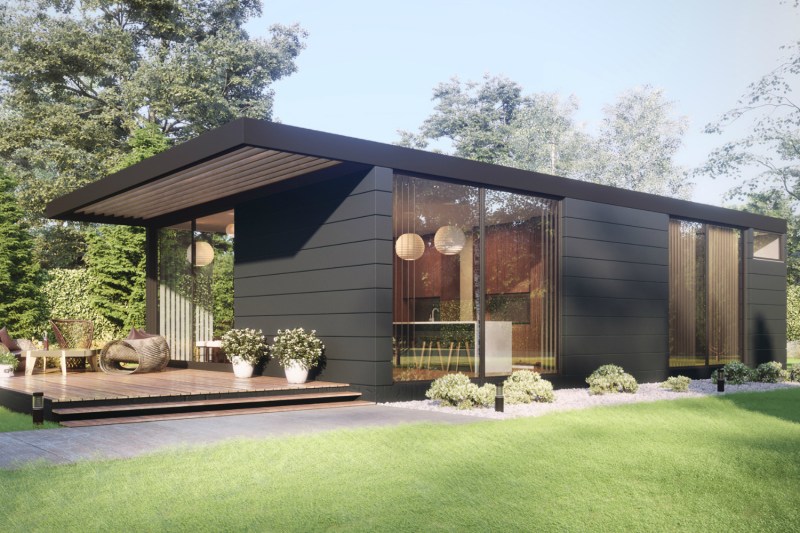 The creatives brought on board to design the homes range from architect Philip Johnson to music mogul Lenny Kravitz to artist Tom Dixon. Each design team worked to develop one-of-a-kind structures exclusively for Revolution Precrafted. Philip Johnson's Modular Glass House is reminiscent of his famed Glass House, known for its all-glass exterior walls. For his Instrumental Home, Lenny Kravitz created a laid back space with touches of classic Mid-Century Modern style – a perfect escape for writing the next chart topper. And leave it to Tom Dixon to design a home that is part home, part art installation. His design, The Block, makes plywood feel high-end in a way that only Dixon can do.
Along with the famous names and high style that comes with a Revolution Precrafted is the ease that makes prefab homes so desirable in the first place. Once the order is placed, delivery time averages two to three months. You provide the prepared site, complete with necessary foundation, and they deliver the home right to you. Just like a typical prefab, the homes come complete with all major components like HVAC and plumbing already installed and ready to be hooked up. It couldn't be any easier than that to get the stylish home of your dreams. Whatever your style, there is a Revolution Precrafted for you. Check them all out here. 
Editors' Recommendations