On a recent trip to the steamy, monsoon-plagued city of Bangkok, Thailand, we were fortunate enough to be able to stop by the P. Tendercool furniture gallery at Warehouse 30 in the city's Creative District and meet with Pieter Compernol, the Belgian ex-pat who started the design firm. Specializing in bespoke creations made from huge antique slabs of wood acquired around Southeast Asia, P. Tendercool is a made-to-order company that you won't see in any old department store.
Made entirely by hand, every piece of furniture is designed, milled, machined (if it involves brass, and almost all of the furniture from P. Tendercool do), and put together by discerning craftsman. It also takes a discerning eye, too, to see beyond the prices on a P. Tendercool piece and recognize the investment in not only something beautiful but something that has a history.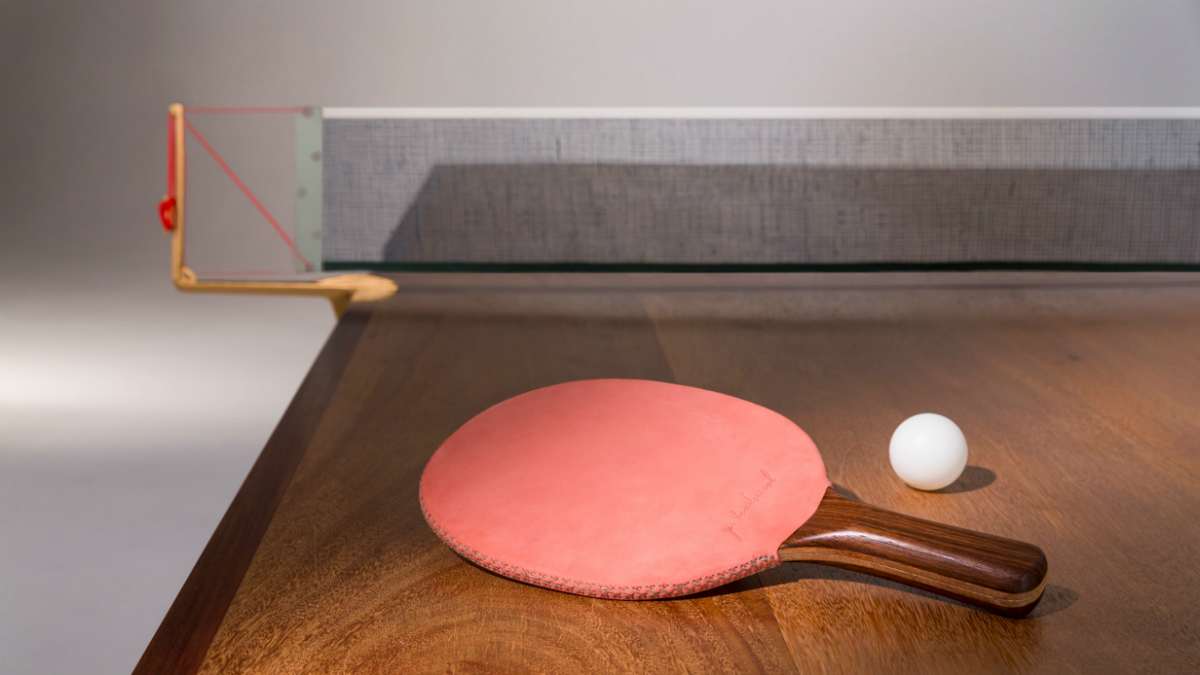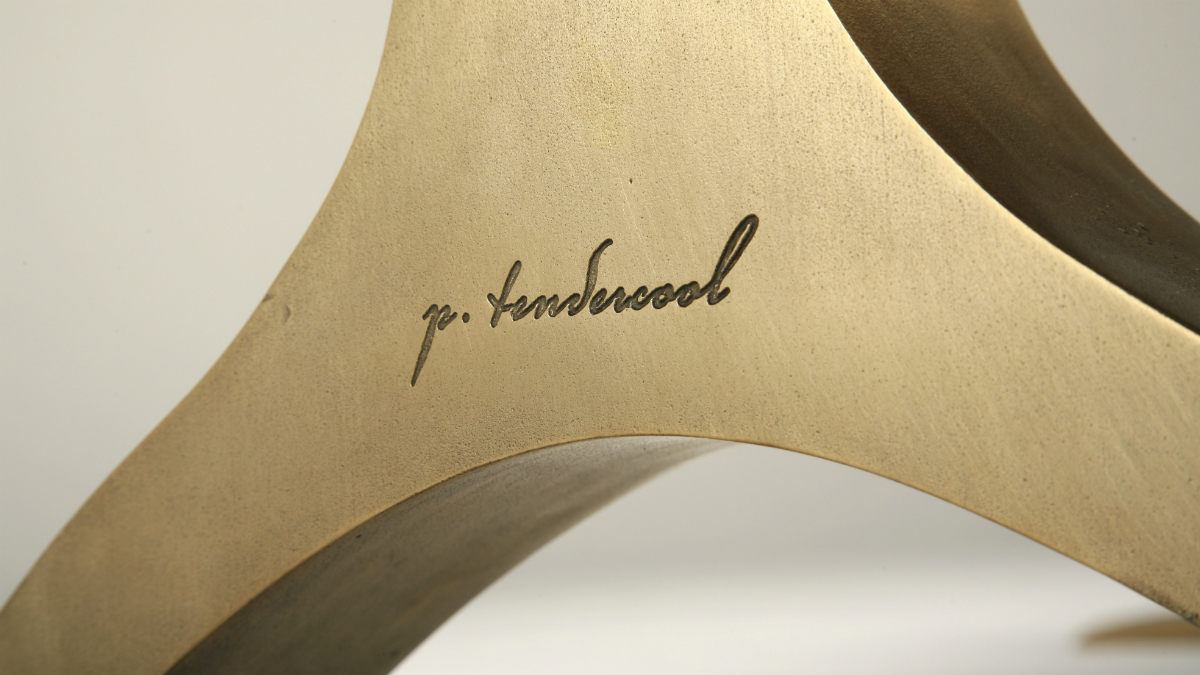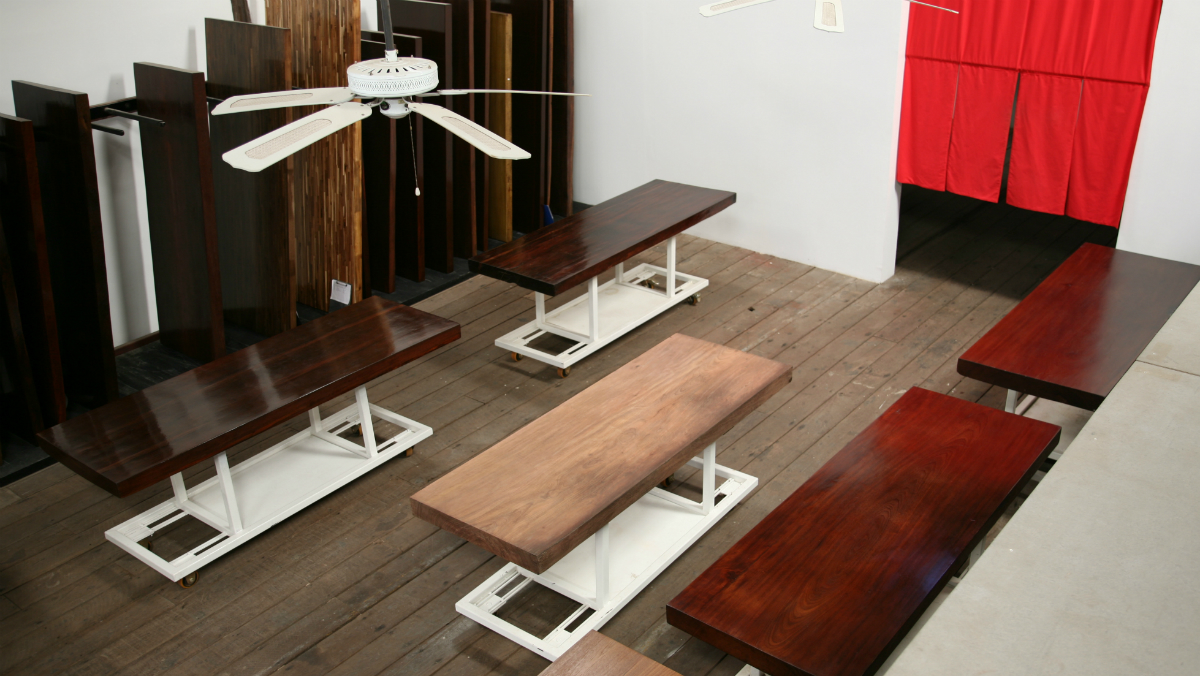 As mentioned, most of the wood is sourced from Southeast Asia — but not from the forests. The slabs were originally beds or floor seats in traditional Thai and other Southeast Asian homes. These materials aren't common. In fact, P. Tendercool had to wheel and deal with locals for over a decade before they had enough wood sources to begin his full-scale furniture design warehouse and atelier.
Of particular beauty and interest to us was the Ping-Pong-cum-Dining-Table that was created for "Le Cabinet de Curiosites de Thomas Erber" and cost $29,000. According to the gallery, "The chairs are crafted with sand-cast brass and hand-stitched leather seats with custom tattoos … All bases for chair and tables are hand-cast by Italian bronze-master Armando, who — we kid you not — used to work for Salvador Dali."
With ping pong tables, chairs, sofas, outdoor furniture, and more, P. Tendercool has got something for everyone — that is, if you can afford it. If $29,000 is a bit too pricey for a ping pong table, you can always turn to Lego furniture.
Editors' Recommendations