You won't need a boat ticket to check into Oslo's new boutique hotel, Amerikalinjen, but you did a century ago. The building formerly housed The Norwegian American Line, a 20th-century passenger and cargo shipping company with routes to America, and the space still evokes all the seafaring maritime vibes of this waterfront capital.
Renovated by local Oslo design firm Kritt Architects into a slick 122-room hotel, the original building was built in 1919 by prolific Norwegian architects Andreas Bjercke and Georg Eliassen. Note the soaring vaulted ceilings, ornamental moldings, grand staircases, and maritime trimmings that have been kept intact to give the Amerikalinjen a balance between nostalgic and forward-thinking.
Amerikalinjen opened in March 2019, joining Nordic Hotels and Resorts' curated collection of hotels across Norway, Sweden, Denmark, and Finland. The Oslo location in Jernbanetorget Square is primed for visitors to explore Norway's capital and sits adjacent to the buzzing Central Station downtown.
While Oslo is definitely on our must-visit list, we're finding it hard to leave the detailed and warm ambiance of Amerikalinjen. Rooms are defined by breathy high ceilings, paned windows, and views either to the square, internal courtyard, or fjord. (Dibs on fjord.)
The bathrooms are separated by a decorative white opaque glass panel; a smoked-glass mirror is affixed behind the bed. These smart notes were imagined and installed by the Helsinki studio, Puroplan, and deepen the dimensions of the room.
Every interior cue, down to the furnishings, has been double-checked for its compatibility with the building's Neo-Baroque past. En-suite chairs and lamps are remakes from mid-century classics like the Venga armchair designed by Torbjørn Bekken in 1960, table lamps by Briger Dahl's circa 1950, and pendant lamps by Hadeland, an age-old Norwegian glassblowing company that provided the original glassware on the passenger ships.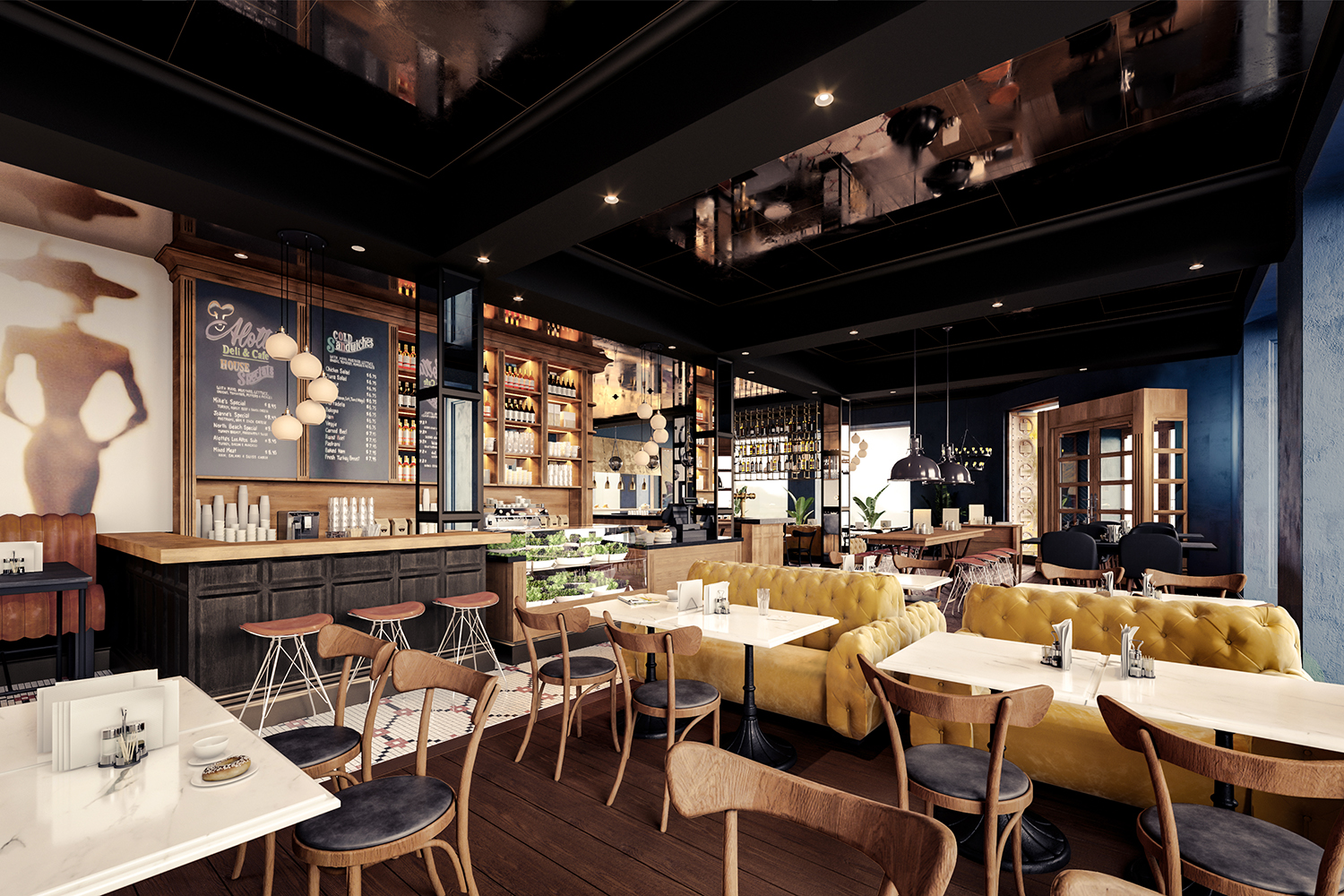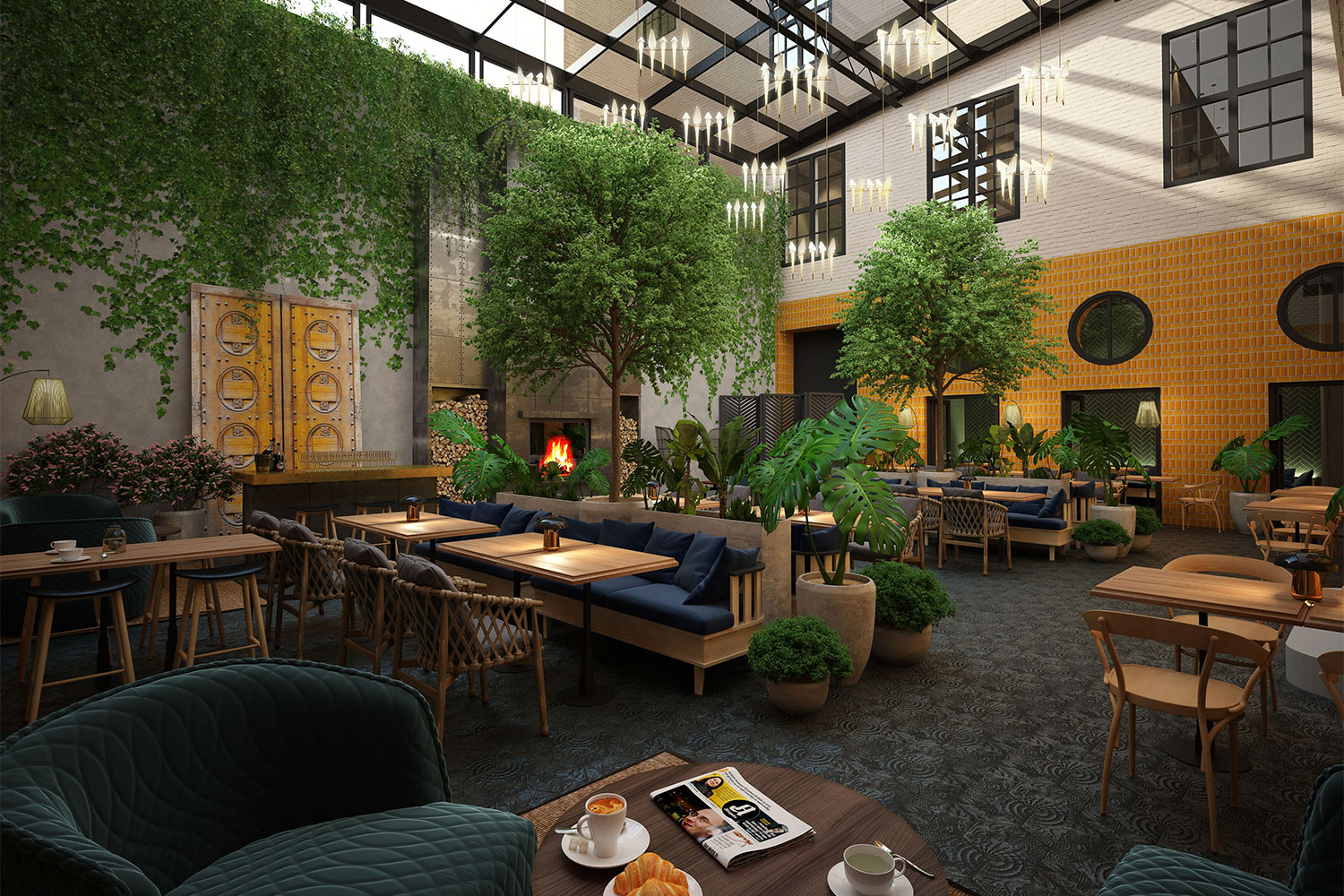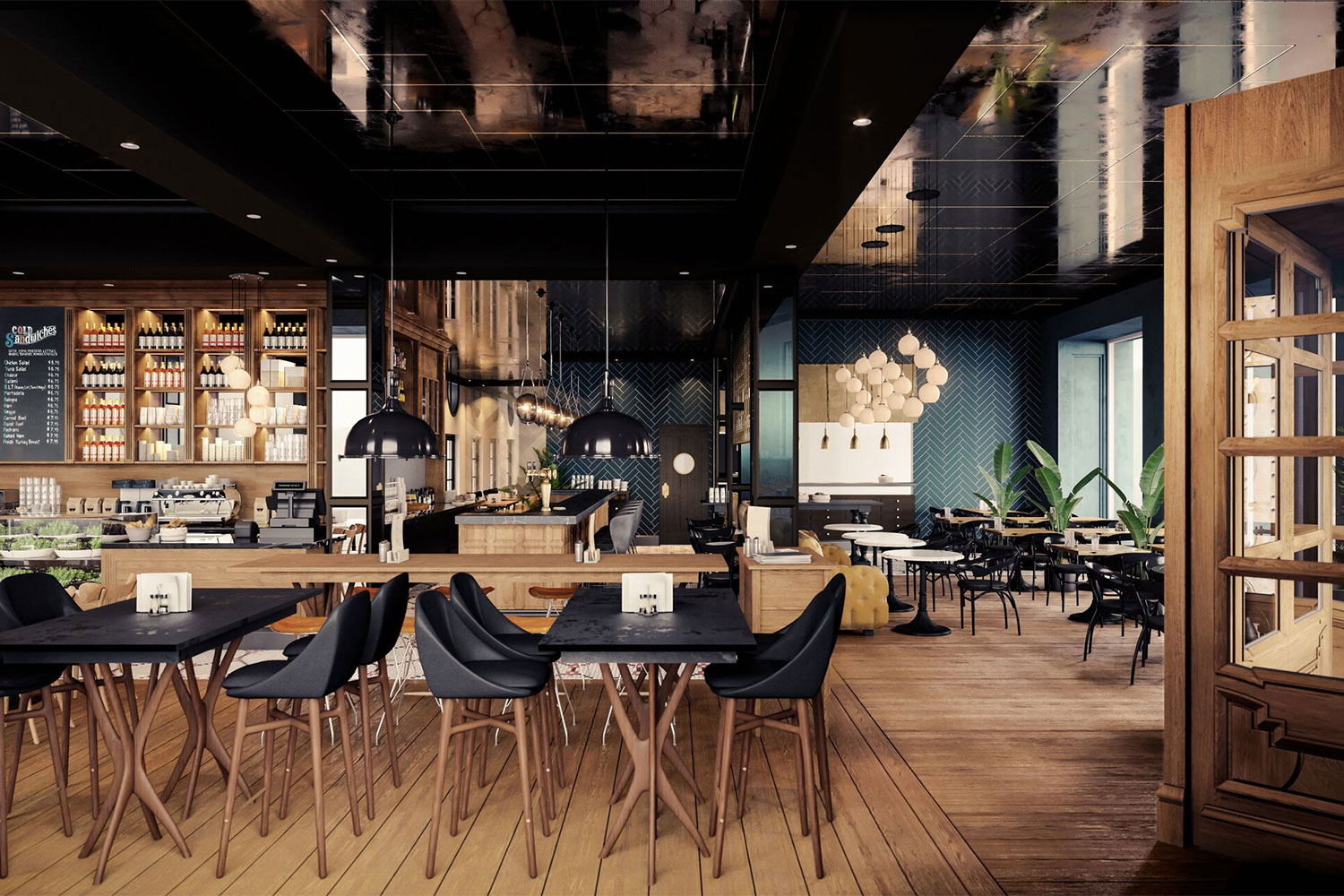 Onboard yet? Even if you've booked another stay for your trip to Norway, stop into onto of the public spaces installed on the ground-floor of Amerikalinjen. Visit bars, restaurants, and a "Heritage Room" that is part library, part social space. Make it out of the room, downstairs for a drink, and keep moving with a quick jaunt to the up-and-coming Bjørvika neighborhood, where the new Munch Museum and the renovated Deichman public library are opening soon.
After all, Amerikalinjen was inspired by "people in motion," says Nordic Hotels and Resorts owner Petter Stordalen. Even for its vintage visitors, it was meant to be a stopping point between new lands.
Editors' Recommendations