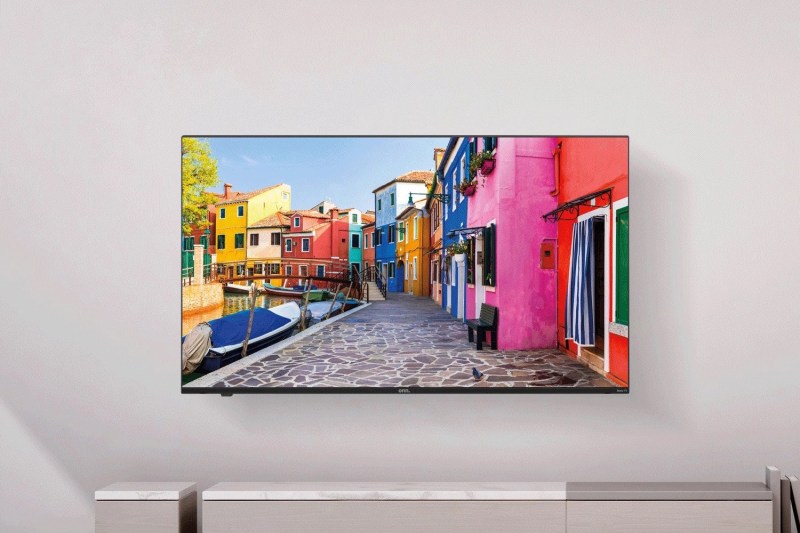 Look, if you're going to be watching some of the best movies on Netflix, want to watch the latest UFC fights, or you want to catch your favorite sports matches, you should be doing it in style. And by style, we mean watching in the best possible resolution with an incredibly clear and vivid picture, exceptional sound, and an easy-to-use interface — like Roku's smart streaming platform. Thanks to Walmart's latest deal you can get all of this while saving quite a bit of money — $80 to be exact. The 75-inch Onn Frameless 4K TV is just $498, down from $578, and it's both smart home ready and will allow you to start streaming right out of the box, provided you connect it to your local WiFi first. You can grab that deal or learn a little more about this TV below.
Why you should buy the 75-inch Onn Frameless 4K TV
There's a lot to love about 4K Ultra HD TVs, in general, let alone one that includes the Roku smart streaming platform built-in, but this Onn set is a well-rounded choice. It's affordable, capable, feature-friendly, and ready to rock and roll right out of the box. What more could you ask for, really, especially at this price point?
It's 75 inches diagonally, which is one heck of a large TV, with a maximum resolution of 2160P ultra-HD delivered via a vibrant LED panel with sharp images and rich life-like colors. The Roku streaming system is built-in, as mentioned, but it also works with the Roku mobile app to both control the TV, like a remote, and access voice controls. Speaking of voice controls, it works great with Apple Home, Amazon's Alexa, and Google Assistant, so you can surf, browse, chat, and do all kinds of things with the tool — like checking the local weather.
The TV offers a 60Hz refresh rate, for decently-smooth action and gaming support, available across its three HDMI inputs. You also get a composite, USB, LAN, coaxial, optical, and headphone connection. It is VESA mount ready, using the 300 by 200 mm configuration, so you can mount it to your wall with a compatible mount.
So, whether you're watching the best Zombie movies, brushing up on some of the best travel shows, or getting ready for Netflix's huge live sports move, you better believe it's all going to look fantastic on this 75-inch UHD Onn set. All of that is a lot to say this is a super lucrative deal for an ultra-HD TV that you can use to stream sports, movies, TV shows, and much more, at incredible savings. Normally $578, it's yours right now for just $498, saving you $50 right off the top. The deal is available at Walmart which means it won't be available for long, as their deals move pretty quickly. Once the deal is gone or the TV sells out, that's it. Hurry if you're interested.
Editors' Recommendations