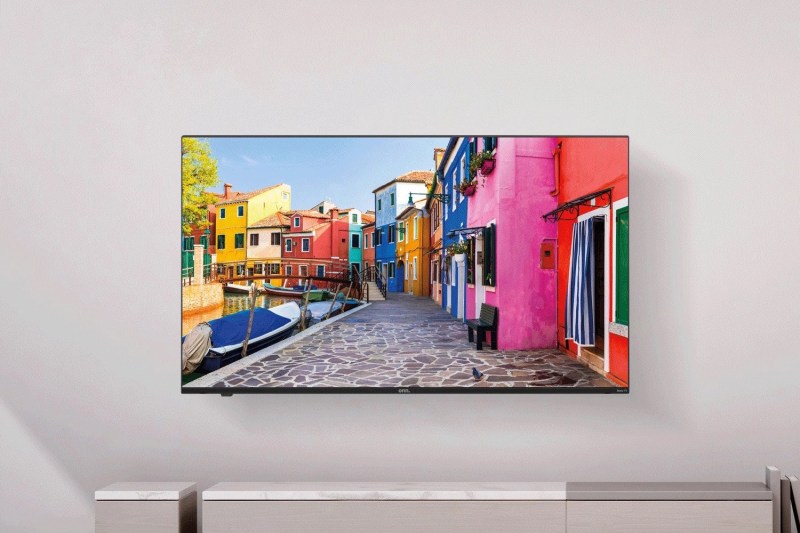 You'd think with Amazon's Prime October event behind us and many holiday season deals on the way, the offers would dry up. But that's definitely not the case, especially if you're looking for a smart 4K-quality TV. Walmart is showing us all that there are still great discounts to be had, and its latest 4K TV deal stands as a testament to that ideal. Today, you can grab the Onn 65-inch 4K UHD LED smart Roku TV for just $298 — less than $300. Normally $348, and already a fantastic price, you're saving about $50 off the top.
If you've any interest in keeping up with our weekend watch lists, you'll want a TV like this. It has a 60Hz refresh rate, 2160p 4K-quality picture with an LED panel, and the Roku smart streaming platform built-in, so you can stream from your favorite apps as soon as you connect it to WiFi. Hurry, though. This deal will not be available for too long.
Why you should buy the Onn 65-inch 4K LED Roku smart TV
Want a TV with a crystal clear picture, better than possibly everything you've seen before? Check, the Onn 65-inch 4K ultra-HD LED TV has precisely that. No, it's not 8K, but 8K-quality content hasn't really taken off yet, and probably won't for a while. Streaming the best Sci-Fi movies on Max? This 4K LED panel is going to look amazing, even in the deepest reaches of space, with rich blacks and darker colors. Below 4K, those colors might get washed out.
Even better, it has the Roku smart streaming platform built-in, so you can start watching Netflix, Hulu, Prime Video, Disney+, and pretty much any streaming service out there, so long as you connect to your home's WiFi. It's smart home ready, too, so it will work with your smart home devices and voice assistants like Apple Home, Amazon's Alexa, and Google Home.
For video, you get the 2160p ultra-HD picture, with a 60Hz refresh rate and smooth motion during games, actions, or live sports. Cheaper TVs tend to skimp on the inputs and outputs, leaving you less to work with, but that's not the case here. This Onn has three HDMI, one composite, one USB, one optical, one coaxial, one headphone, and one LAN (Ethernet) port. Plus, it's VESA mount compatible, using the 300 by 300 mm configuration.
Above all, the fantastic price means you're getting an incredible TV for a phenomenal price. Normally $348, but yours for $298 today, you're saving about $50 with this deal, and let's not forget that the TV is already well-priced with no discount. It doesn't get any better than that, folks. Grab it now so you can watch the rest of the football season in ultra-HD. You won't regret it.
Editors' Recommendations