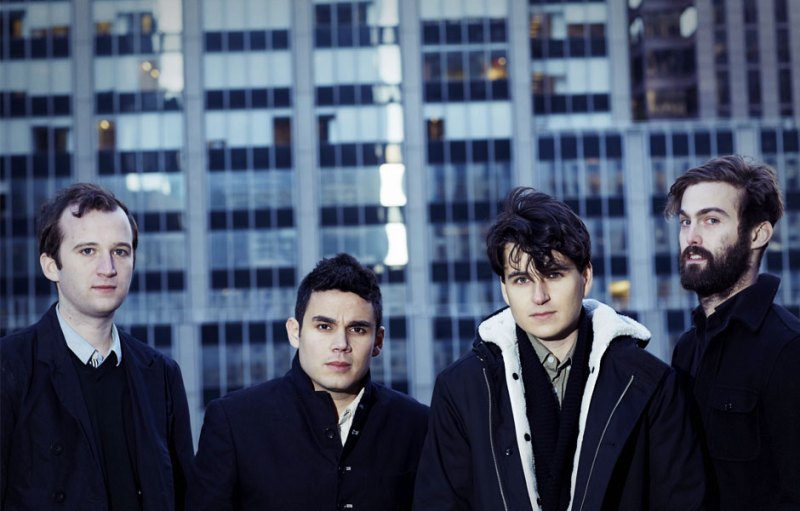 This week's New Music Monday is breaking format slightly by focusing not on a record that's come out recently, but on what's to come. Below you will find three artists whose records are some of our most anticipated albums for the coming year.
Mount Moriah – How to Dance – Merge Records – Release Date: February 26, 2016
In early October, Mount Moriah released a 7″ single (featured in this column, in fact) containing the studio version of "Calvander," a garage demo of "Baby Blue," and a live rendition of "Plane." While the last track on the 7″ is from the band's debut, "Calvander" and "Baby Blue" are as yet unreleased. About a month later, "Cardinal Cross" became the first official preview of the band's third album, How to Dance. The track shows a more muscular side of Mount Moriah, specifically of Jenks Miller's already impressive guitar playing. It bears more resemblance to their live show (cf. their cover of Neil Young's "Revolution Blues"), which is hardly a negative. Given how strong Mount Moriah's self-titled debut and sophomore albums are, How to Dance has big shoes to fill but the band seem well up to the challenge.
Vampire Weekend – TBA
2013's Modern Vampires of the City was a revelation from Vampire Weekend. After something of a sophomore slump with Contra in 2010, the band returned with their strongest album yet, proving how far they had come lyrically and musically. Ezra Koenig's lyrics had moved on from tales of university life and holidays to deeper, philosophical questions. Koenig has compared Vampire Weekend's first three albums to a bildungsroman, specifically Evelyn Waugh's classic Brideshead Revisited. As in the final third of Waugh's novel, religion and death are prominent themes on Modern Vampires, with track titles including "Unbelievers," "Diane Young," and "Worship You," among others. Musically, the band are still producing relentlessly catchy pop, but their palette and sound have expanded. Modern Vampires is fuller than the previous two records, thanks in huge part to keyboardist and songwriter Rostam Batmanglij's attention to detail in constructing the tracks. If Modern Vampires was the final entry in Vampire Weekend's coming of age tale, then whatever album they release next should prove a fascinating step.
The Wrens – TBA
Consistent readers may recall that last year The Wrens were on New Music Monday's list of most anticipated albums for 2015. As longtime fans of the band and astute readers may suspect, no album was forthcoming. The band has, as the front page of their website notes, been keeping people waiting since 1989. After a full seven years between their second and their albums, their yet-untitled but allegedly mastered fourth album will come out some 13 years after their third, assuming it is released in 2016. Given the New Jersey indie rockers' history, the results should prove worth the wait.
Editors' Recommendations