Let's face it: We live in the future. Cars are driving themselves, your house talks to you, and pizzas can be ordered from your shoe. It's an exciting time to be alive.
But what happens when your home starts to look like you're living in the Jetson's apartment in the sky when what you want is to have a sleek space that shows off your own personal style? We've got you covered with these home decor items that are high-tech and stylish.
One of our favorite decor trends lately is the marquee board. Vestaboard has brought this decidedly old-school communication system well into the 21st century. Vestaboard is a mechanical tickerboard style display sign that is Wi-Fi-enabled. The board can be controlled through their app, linked to you social media accounts, and even responds to voice commands when synced to Alexa or Google Home. From quotes of the day to your events calendar, the board is able to change as often as you want it to, without the hassle of putting up the letters yourself.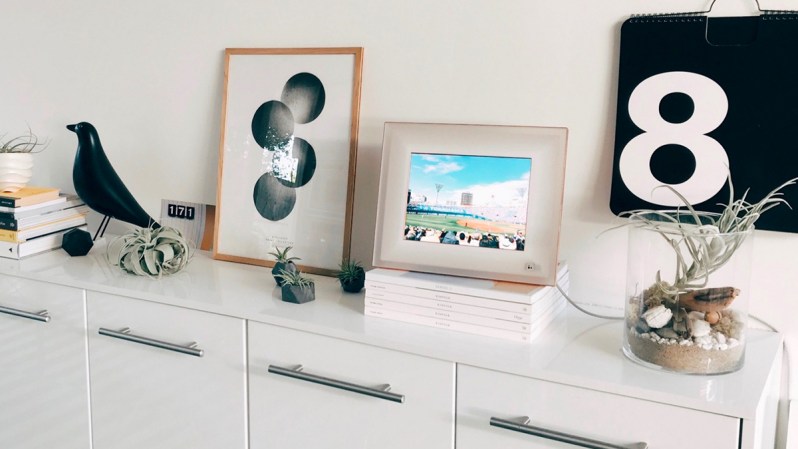 Digital picture frames are nothing new, but the Aura Frame has taken things a step further. The frame uses Wi-Fi to connect to an app, allowing you to control your photo gallery right from your phone. No memory stick means you are able to display an unlimited number of photos on an ultra-HD resolution. The stylish frame can be set to display one photo, do a slideshow, or even display photos from friends and family in other parts of the world. Our favorite part: A wave of your hand is all it takes to change the photo — now that is what living in the future is all about.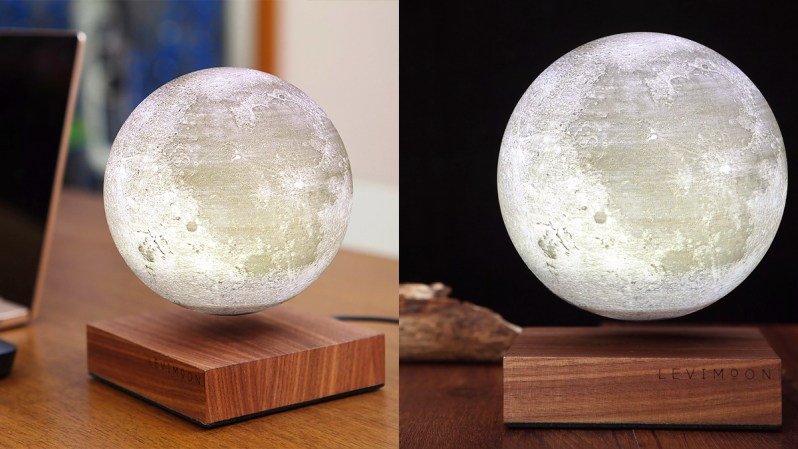 Beautifully simple in appearance, the LeviMoon may seem like a basic decoration, but this lamp is packed with technology. From the 3D-printed sphere to the wooden base that allows the moon to levitate to the ability to charge wirelessly, this desktop work of art would not have been possible just a few years ago.
Real talk: Plants are impossible to take care of. We try to fill our home with unkillable greenery, but inevitably we forget to water them for a day or two (or a week) and suddenly the greenery becomes brownery. Enter Planty, a planter that is packed with technology. This planter of the future communicates with you through an app, letting you know how happy your plant is. From soil moisture to temperature, Planty keeps you updated so you won't forget to give your indoor garden the love it needs. Bonus: The minimalist design of the pot is seriously stylish, ensuring it will add a sleek touch to your space.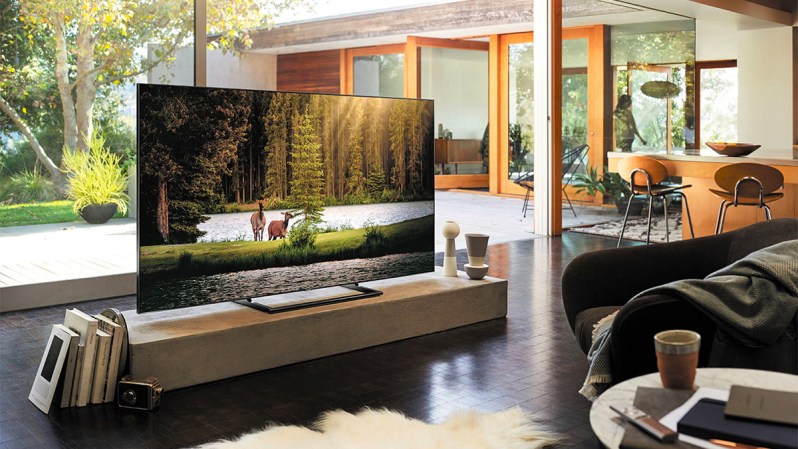 We flipped when Samsung debuted the Frame TV, a wall-mounted television that displays works of art when not in use. But for many of us, we don't want the TV to be a focal point in our decor. We wish it could just disappear when not in use. Well, Samsung has done it again with their recently unveiled QLED TV, and it's insane. By displaying an image of the wall it's mounted on, the system is designed to blend in with its surroundings when turned off. Simply snap a photo of the wall before you hang up the television and it will mimic the wall on the display. Set it to ambient mode for a blank wall, or use it to show weather updates with the wall pattern as the background. The ultra thin frame further helps the television to become virtually invisible, allowing your actual decor to stay the focus of your space.
Editors' Recommendations