There's a small dot on the map that's left a lasting mark on the American arts scene. It's a little place called Marfa, in deep West Texas somewhere between Big Bend National Park and the Davis Mountains.
The former water stop set in the thick of the Chihuahuan Desert has become a permanent place for minimalistic art, music, design, and more. And I'm not just talking about the Prada facade we've all come to associate with the place.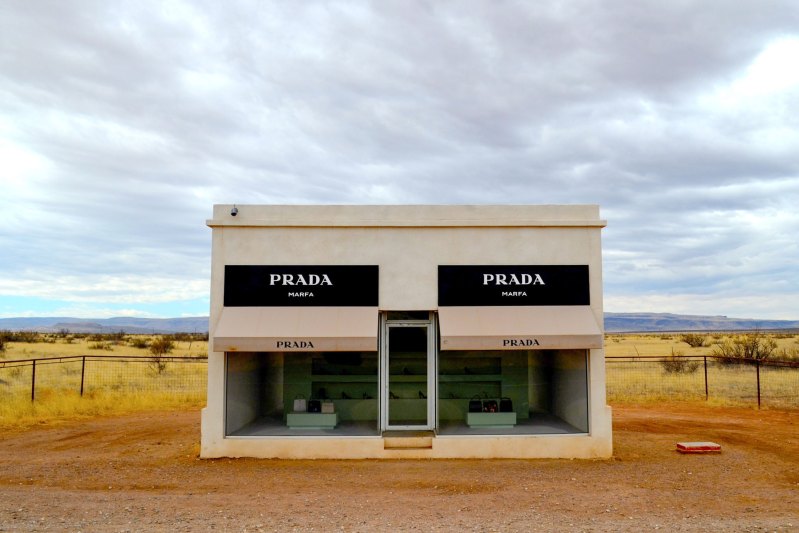 Like any number of great creative outposts, Marfa relies at least partly on its stunning surroundings. The scale of the landscape is grand and the mood is contemplative. It has ocean-like vastness along with many unique plants, rock formations, and the proud culture of the American southwest. It's very much the opposite of the big city and a big gust of inspiration greets you as soon as you arrive.
Yes, Marfa has been found out. But the town of roughly 1,800 remains a bastion of creative energy worth experiencing. When time travel becomes a legitimate option, it would be fascinating to go back to Marfa circa 1971, as it was being conquered by a few intrepid artists. This was when folks like Donald Judd took over hangars and ranches and established anti-museums; or, venues that held original artwork permanently, for the prolonged enjoyment of the people.
Thanks to pop culture, there's a significant tourist element at play now. Marfa is Instagram candy and a retreat for the famous. It gets shout outs and pre-festival gatherings from SXSW and visits from big-name bands. The chances of running into Matthew McConaughey there are decent.
Yet, as a hyper-sensory town with visual installations around every corner — not to mention the dazzling desert — Marfa feeds the soul. The fact that it's no longer a secret is actually kind of refreshing as indication that we are willing to champion the imagination at play here. It's an ongoing revolt against the typical American city, the one with the ten Starbucks locations and zero provocative thoughts.
Part of the experience is getting there and understanding the gargantuan nature of the Lone Star State. El Paso is the nearest large city, about a three hour's drive away. For a full dose of the west Texas treatment, drive from Austin (425 miles away) and let your mind wander in the endlessness all around.
If you go, check out the following:
The Judd Foundation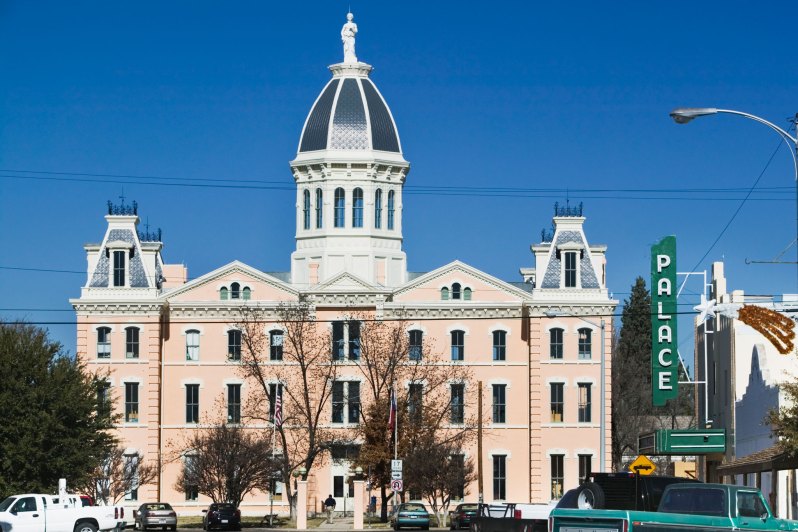 Visiting the Judd properties is the closest thing to aforementioned time travel. Get in the headspace of the famed artist through tours of his life and work spaces. You'll quickly feel a desire to mimic the act of fleeing New York for a small Texas town in the name of very vocal visual expression.
Building 98
Once an army base, Building 98 now hosts an artist-in-residence program, a gallery, and occasional events in its ballroom. It's quite cool that this former men's club housing cavalry officers during World War 1 and the Mexican Revolution is now home to the International Women's Foundation and murals by German prisoners of war.
The Chinati Foundation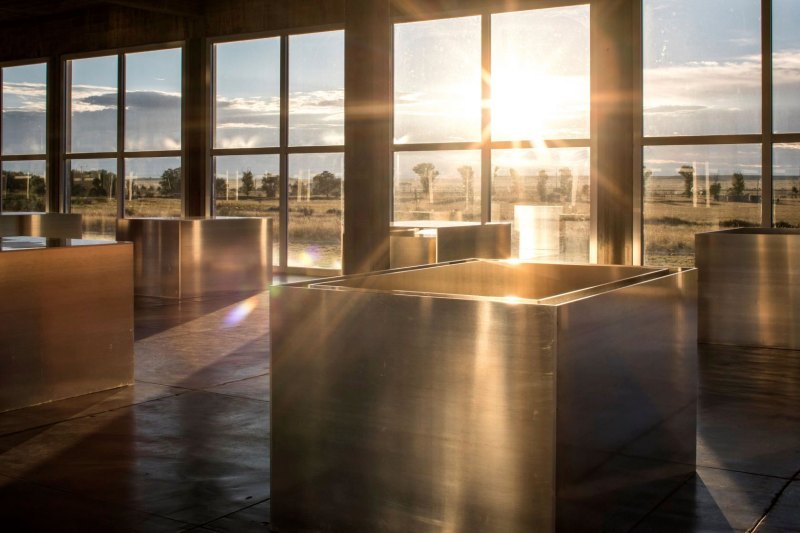 Encompassing 15 structures and 340 acres of desert, The Chinati Foundation is a wealth of large-scale artwork. Also founded by Donald Judd, the place spotlights some of the best contemporary creations out there. Some of his own works are on display, as well as a number of other incredibly imaginative pieces made from everything from florescent lights to aluminum cubes.
Lost Horse Saloon
One of the eldest watering holes is also one of the simplest and best in town. The patio is little more than some folding camp chairs and old reel dispensers for tables while the interior is a glorious mix of pool tables, antlers, and a piano as old as time. The Lost Horse Saloon is also a music venue that attracts a lot of great bands.
Hotel Paisano
This historic inn at the heart of town is home to charming rooms, a delightful courtyard, and Jett's Grill, a prime stop for a margarita and a burger. The gift shop and guests certainly echo a somewhat modernized Marfa but the bones of the place are so fantastic that you'll want to give up your phone and computer for the entirety of your stay. Check out the Greasewood Gallery onsite and enjoy the many subtle details of this local landmark, originally opened in 1930.
Marfa Lights
It wouldn't be the southwest without some kind of paranormal attraction. The Marfa Lights have been the subject of debate for years, a luminous phenomena that people say looks like glowing orbs. They're best seen just outside of town, in an official viewing area (pull-out) nine miles east of town on Interstate 90. There's even an annual festival in their name held every summer.
Big Bend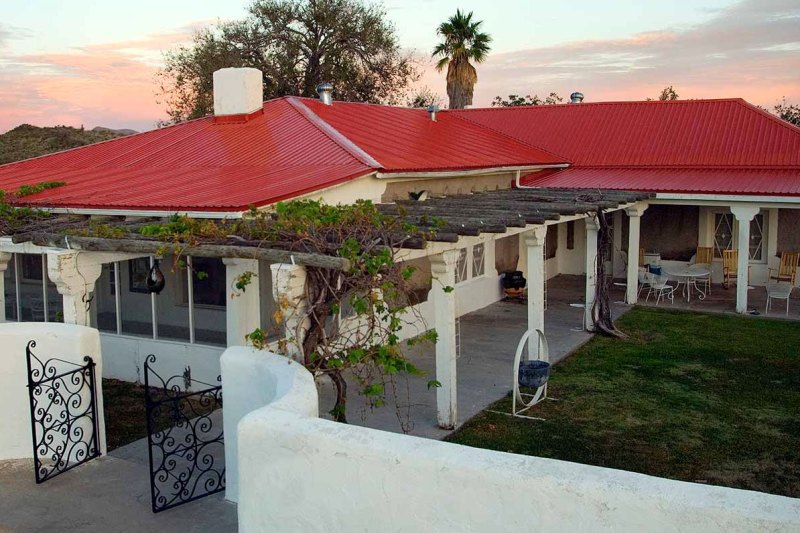 The nearest National Park is a healthy drive away but well worth it. After all, everything is bigger in Texas. Here, all of the best landscape stereotypes collide, from prickly shaped desert plants and geometric rock plateaus to running birds, dinosaur-like reptiles, and dusty trails. Big Bend Ranch State Park is a bit closer and another great expedition. Either stop is the perfect natural venue for a Simpsons-like vision quest.
Editors' Recommendations