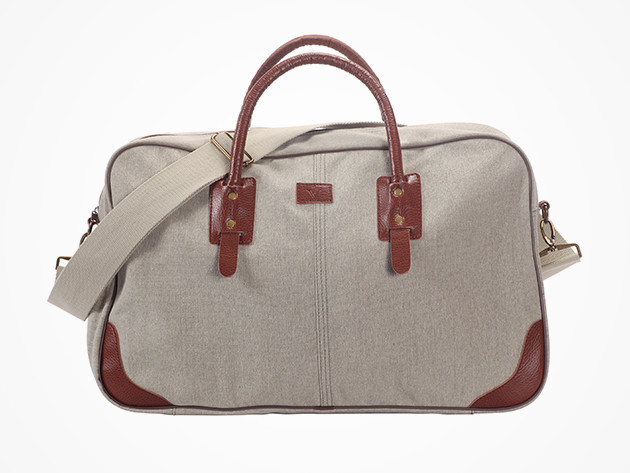 When you're on the go, one of the biggest frustrations is finding a way to keep your electronics charged and at the ready. There's nothing worse than traveling and watching your phone battery die. We have a way to stay organized on your trip and keep your electronics charged too with the FLY weekender bag that keeps you organized and serves as a charging station.
Related: Five Weekender Bags for Your Next Getaway
The FLY Weekender bag can hold up to five days of clothing, plus the built-in 11,000m Ah lithium-ion battery pack offers enough power to charge your smartphone from four to seven times. As your phone battery drains down, you can rest easy knowing you have a quick way to bring it back to 100% power.
This bag also has room for a 14″ laptop and a specialized pocket makes it easy to get your laptop out, which can be extremely handy when going through TSA checkpoints at the airport.
There are two colors to choose from: a tan bag with brown trim and a black bag. Right now, save 49% off the regular retail of $159. You can buy it for $79.99.