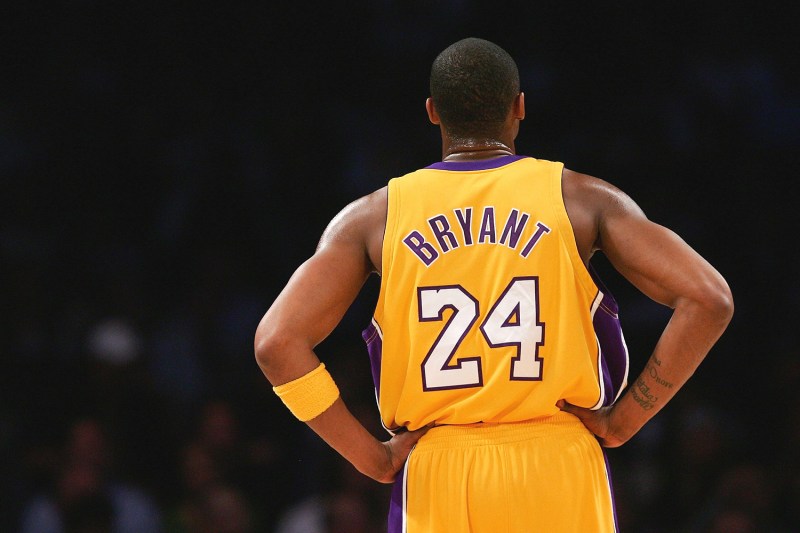 When Kobe Bryant died in a freak helicopter crash in late January, the world seemed to pause. People grieved as though they had lost a beloved political leader or visionary musical talent.
I received text after text that late Sunday morning as the internet made it quickly and abundantly clear that something terrible had happened to Kobe Bryant. Bryant; his daughter and burgeoning basketball star, Gianna; and seven other people connected to the Bryant family all perished in a helicopter accident in Calabasas, California. Ten and 20 years from now, we'll reflect on the "where were you when it happened" moments.
For the record, I was at home. I misplaced the initial mournful texts, thinking they related to Bryant's place in NBA scoring history being recently reshuffled by the newest iconic Laker, Lebron James. It was eerie that just the night before, James took over Bryant's third overall scoring spot. Bryant's last tweet was a congratulatory one — a passing of the baton to the newest King of Los Angeles.
So why does this death feel so different? For starters, Bryant was a complex person. He defied sports stereotypes in every sense. He spoke fluent English, Italian, and Spanish, and was known for issuing deft and articulate post-game interviews. Unlike so many of today's sports stars, Bryant was a Laker throughout. He gave 20 years to the organization, including some memorably unsuccessful campaigns (by Lakers standards) toward the end of his career. He was a tenacious scorer and defender, a novelty in the modern game.
Bryant was one of the first major talents to make the jump from high school to the pros. He seemed to do it with ease, not only athletically but in the way he carried himself. He sounded as composed as a teenager as a lot of 40-somethings still aspire to be. A lot of that, one can assume, came from his upbringing.
Born in Philadelphia as the son of an NBA player, Bryant grew up largely in Italy. His dad wound down his own career abroad and Bryant fell in love with Old World ways. He got into soccer and studied hoops tapes that his grandfather mailed him from the states. When they moved back to Philadelphia, Bryant had an eclectic worldview already instilled at age 13, along with an obvious ability on the basketball court.
Interestingly, Bryant was so young when he joined the NBA (17), that his folks had to cosign his first contract. The Charlotte Hornets initially drafted him, before he was sent to the purple and yellow of Los Angeles.
Now everybody knows he wasn't a saint. On the court, he had a lot of enemies and got under players' skin in an overly confident, Michael Jordan kind of way. Off the court, he was involved in a sexual assault case that continues to muddle his legacy. It was a big enough deal that it cut off some of his fan base, not to mention endorsements and public perception.
We may never know fully what happened that night, the day before the injured Bryant was scheduled to have surgery. His accuser claims the act was forced while Bryant and his well-financed legal team argued otherwise. Regrettably, they attacked her moral makeup and, with Bryant being such a star, she was instantly demonized and even sent death threats. Former coworkers at the resort where it all went down have offered mixed testimony, only further confusing things.
Why does Kobe Bryant's death feel so different? For starters, Bryant was a complex person. He defied sports stereotypes in every sense.
The case did paint a broader picture of Bryant at the time and his questionable sexual preferences and somewhat dismissive mentality. This was obviously a person who rarely heard the word "no," as is typical of the famous and well-insulated. The case was settled privately. His accuser did not testify in court. Perhaps it would not have stood up in court, regardless of what may or may not have really happened. Perhaps she felt too intimidated by then to push on — which is more than understandable given the high-profile nature of the case and the potential trauma involved.
Either way, the criminal case dissolved and Bryant was soon back on the basketball court, with a new contract and plenty of endorsements. Bryant issued an apology that rings as authentic and penned by the man himself. It also feels rather refreshing in light of a lot of the predatory behavior we've seen unfold since.
The case is worthy of its own round of essays and discussions and while an important part of Bryant the person, it does not define him entirely. For what it's worth, Bryant took some ownership of the encounter. In an era where sexual assault and harassment are swept under the rug (especially pre-#metoo), this one played out, at least to some extent, before the public eye.
Most people will remember Kobe as the magnificent athlete who inspired a whole generation of basketball players. But I will always remember him as a man who was much more than an athlete. pic.twitter.com/9EZuwk8wrV

— Kareem Abdul-Jabbar (@kaj33) January 26, 2020
As a lifelong Portland Trail Blazers fan, I had an especially hard time tolerating the guy. The "Beat LA" chant is pretty much in our DNA. I learned to appreciate Bryant the player after he retired (and stopped dropping forty-point games on my team), like so many greats. His play was downright special, built around a clean fadeaway and a dancer's ability to shake a defender off. We hated the fact he stuck his tongue out like Jordan but if anybody in the NBA had the right to such an homage, it was Bryant.
We all know about his championships, his All Star appearances, his success at the Olympics. We know he scored 81 points in a single game in 2006 against the Toronto Raptors. I think what's more fascinating is that he had a relentless work ethic to get him to such feats. He was actually slightly undersized in the forward position but compensated with a quick step and a precise jumper. He was a Euro-raised, American superstar.
Moreover, while so many stars spread themselves thin pushing brands, musical careers, or films, Bryant stayed somewhat reserved. Sure, he dabbled in all of those things, but it was measured and rarely an obvious sell-out move. He seemed more interested in playing basketball, or perpetuating the sport through camps and coaching his daughter's team.
The fact that Bryant was only 41 adds to the tragic tenor of his death. Couple that with it being a completely out-of-the-blue accident and you can't help but feel for his family. He died with his 13-year-old daughter, Gianna, which is doubly heartbreaking (two other teenagers also perished in the crash). Bryant was enjoying his young retired life, staying plenty busy parenting four daughters, doing analysis for ESPN, coaching, winning Oscars, and more.
Kobe Bryant was immensely talented and complicated. We should celebrate his dynamic nature, mimic his devotion to basketball, and try to learn from his flaws.
Editors' Recommendations