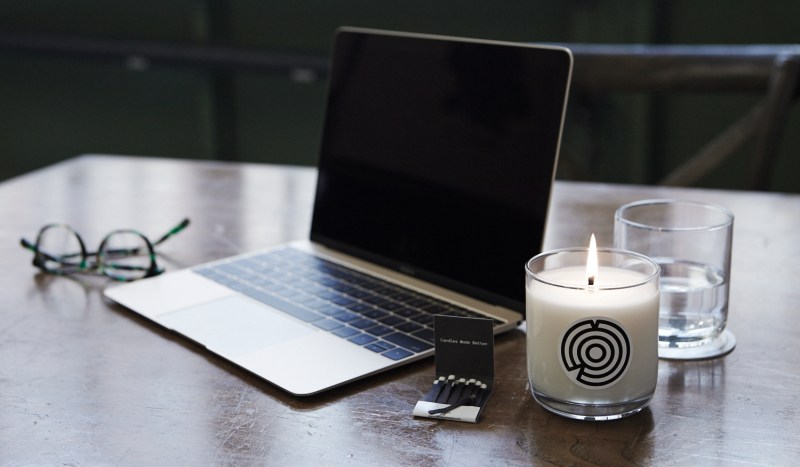 If you're planning out some resolutions for 2016, you might want to light a candle, create a soothing atmosphere and take some inspiration from the success story of KEAP candles. Company founders Stephen Tracy and Harry Doull set a $25,000 goal to put their designer candles into production, but by the time it ended on November 25, the total had risen to a whopping $57,427 contributed by 753 backers.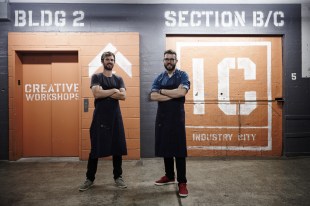 Tracy and Doull both moved to Manhattan at the same time and became roommates their first year in the city. They lived on Keap Street in Brooklyn, which is how they named their company. They both had worked for Google in Europe—Tracy in London and Doull in Paris—before both transferring to the company's offices in NYC. As their friendship developed, they discovered a shared love of burning great smelling, designer candles in their apartment. The only problem—sticker shock: as Tracy says many of the best candles they were finding were $65 to $70 or more per candle.
They wondered if they couldn't do the same thing and keep the cost lower by selling direct to consumers on their website. "We wanted to find out why they cost so much, " said Tracy. "Other companies do wholesale distribution with lots of people taking money along the pathway to the consumer. Our aim is to just sell online to keep the cost more affordable. Eventually we hope to have our own stores where people can see the candles being made."
It's been a year since they first started tossing around the idea of creating a candle company. "We started investigating why some people use paraffin wax, why others use soy wax, as well as finding out other things to use," said Tracy.
They began experimenting with coconut oil wax and eliminated use of artificial elements like colored dyes (you don't want to be breathing that). They also solicited the help of a family run perfumer in New York to help them come up with the best aroma blends. They worked with them for nine months to nail down the first four fragrances, which are available through the Kickstarter campaign: Wood Cabin, Hot Springs, Waves, and Green Market. While there are different reward levels, a single candle is available for $25. Once the Kickstarter campaign is complete, the candles will retail for $28.
They are starting with four different candle aromas and have six more they are experimenting with. They plan on capping the number of different candles at ten. "Our reasoning is that the number of options can become overwhelming in some products," said Tracy. "We want to take 10 things and let you find your favorite."
Both men left Google in July turning their full attention to building KEAP and hand pouring the candles in their studio space in Brooklyn. Their obsession over details has led to a product that is environmentally friendly and easy to recycle. Once the candle burns out, you can easily turn the glass into a whiskey decanter by cleaning out and peeling off the no-residue label.
While the goal of any company is to make a good profit, Tracy and Doull are invested in giving back to make a difference in the world. "We've partnered with SolarAid, which is a UK-based charity, to bring sustainable light to those who don't have electricity," Tracy said. For every candle sold, they support the distribution of a solar lamp to a family in need.
Editors' Recommendations