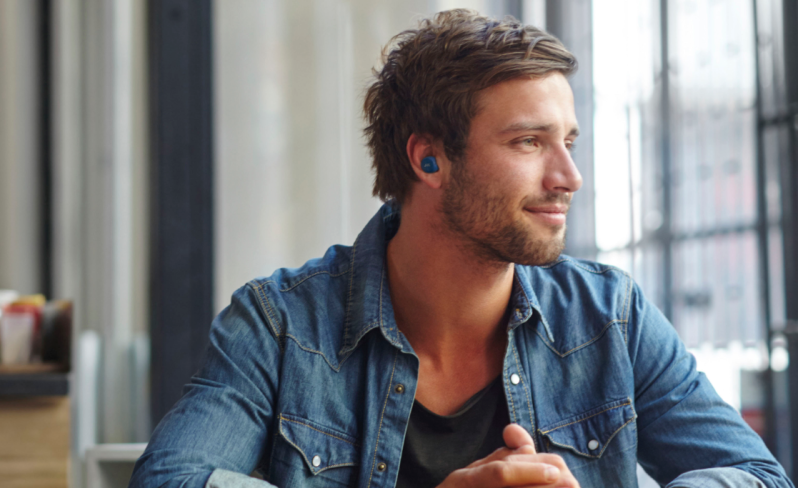 There are so many earbuds out there, expensive, cheap, and generic, that the market is quite flooded. If you're not buying for popularity and design, like Apple's Airpods, you certainly have many to choose from. But not all earbuds are created equal. So, if you can get an excellent deal at an incredible price and still snag a great pair of earbuds, you should probably capitalize on it. Like the current deal from Woot, which drops the price of JVC's Gumy Mini True Wireless Earbuds to $15, saving you $15 or 50% off. They're small but pack a punch with a comfortable fit and superior connectivity. They also offer up to 15 hours of playback with the included charging case. Don't sleep on these because Woot deals sell out fast.
Why you should buy the JVC Gumy Mini true wireless earbuds
Mini by design but comfortable and capable, the JVC Gumy Mini True Wireless Earbuds offer some competitive features, especially when compared to cheaper and similarly-priced alternatives. For starters, they're water-resistant with an IPX4 rating so that they can withstand water splashes from any direction, including sweat, during workouts. You don't have to worry about these little guys fading out on you because of a little moisture. It's no surprise, then, that some of the best fitness gear for runners includes a pair of wireless earbuds.
An extended battery life of 15 hours is possible thanks to the included charging case. The earbuds themselves will last for six hours on a single charge, while the case offers an additional nine hours of use, plenty to get you through your day. They also auto-connect to your devices after you've paired them. When you remove the earbuds from the charging case, they'll power on, connect to your device, and offer seamless connectivity.
Voice assistant compatibility means you can call out to your favorite digital assistant right through the earbuds, like Siri or Alexa. Moreover, remote operation with volume controls keeps you focused on the action — like if you're working out, running, or doing another activity.
You won't find another pair of true wireless earbuds this compact, this comfortable, and this feature-rich at the same price point. Right now, through Woot, until they're sold out, the JVC Gumy Mini True Wireless Earbuds are only $15, down from their usual price point of $30. That saves you $15 and 50% off, and it's an incredible deal. The limit is two per customer, so you could grab two pairs for $30, which is essentially buying two for one. Hurry, though. They'll be gone real soon.
Editors' Recommendations