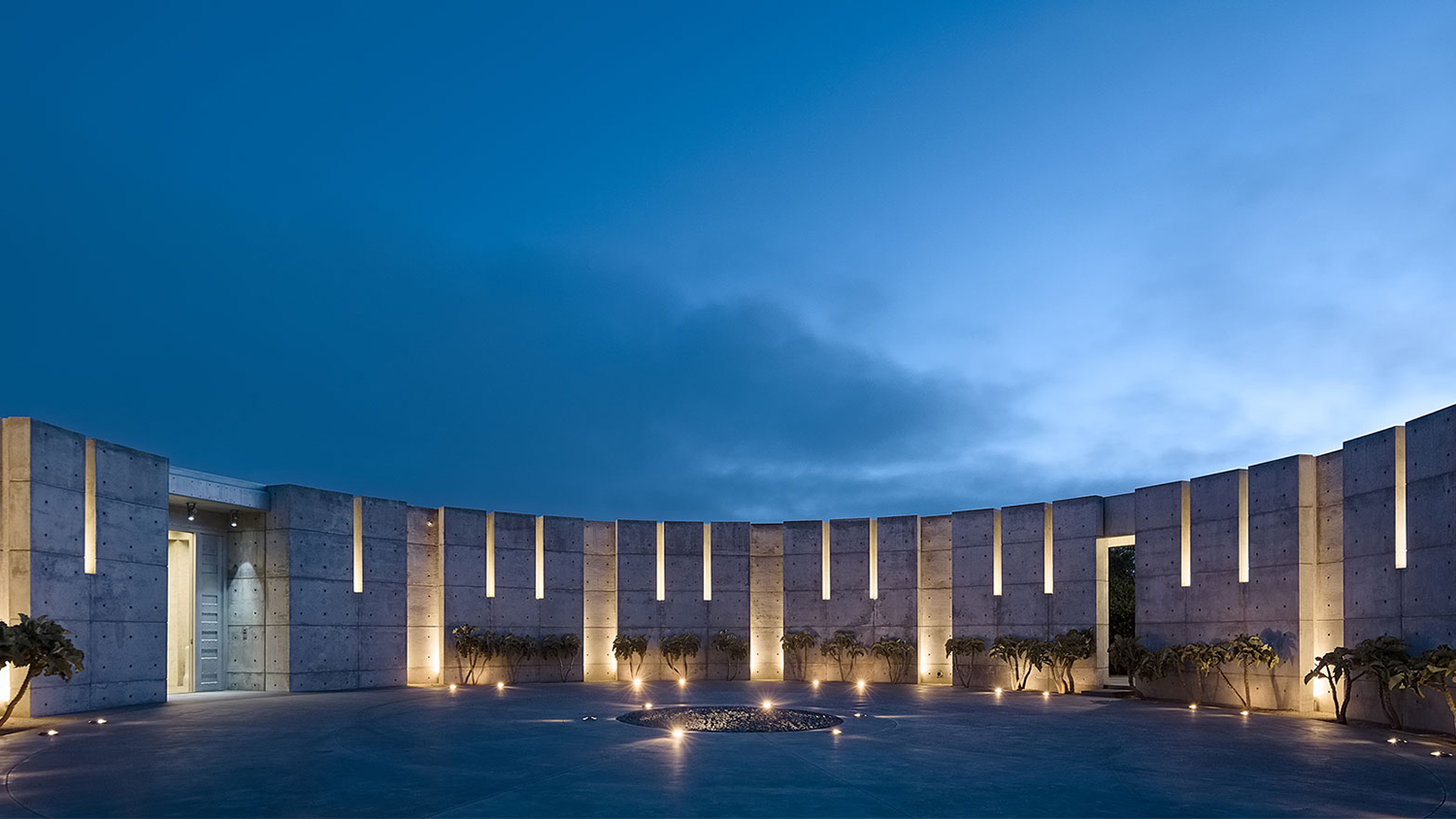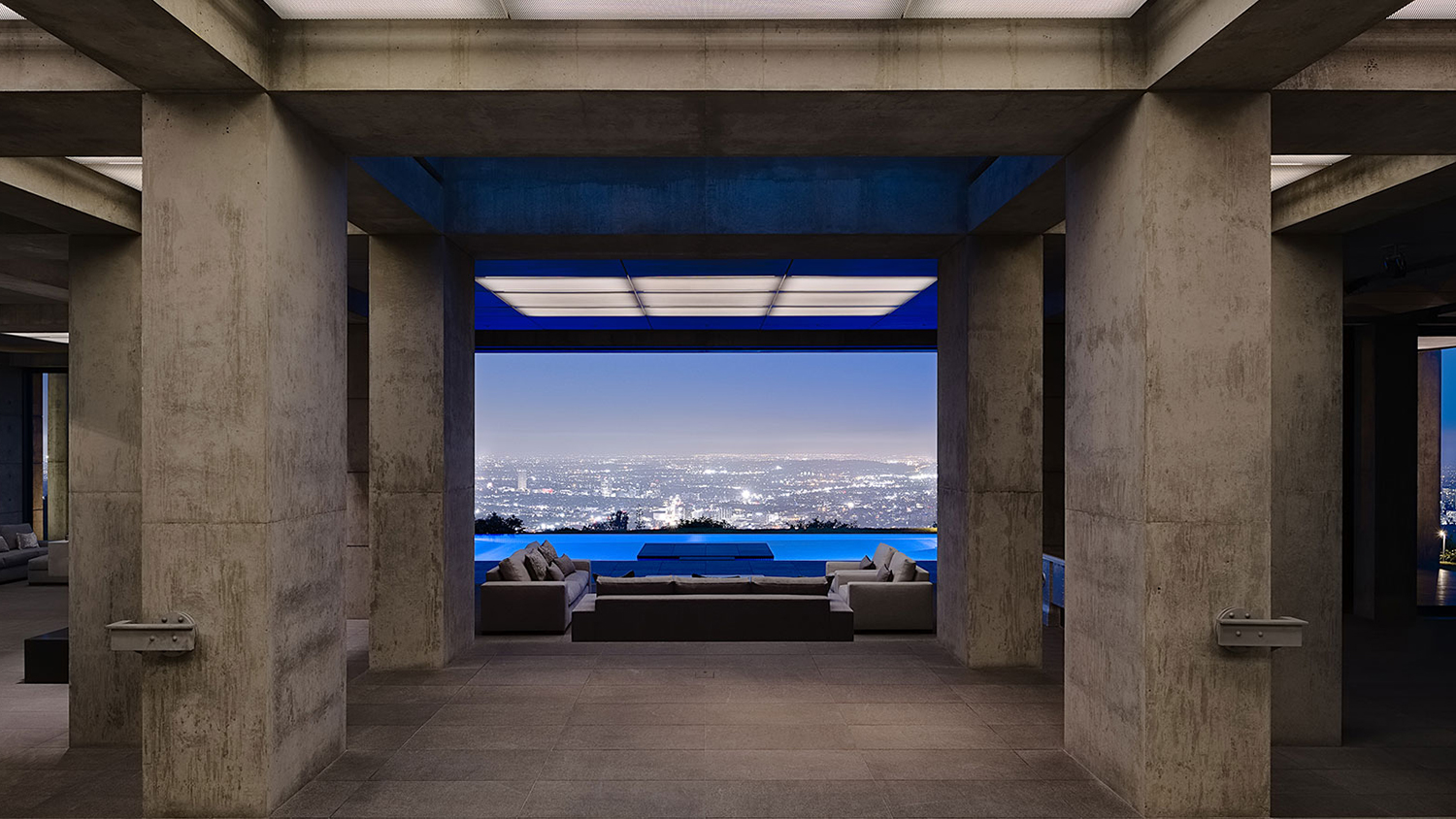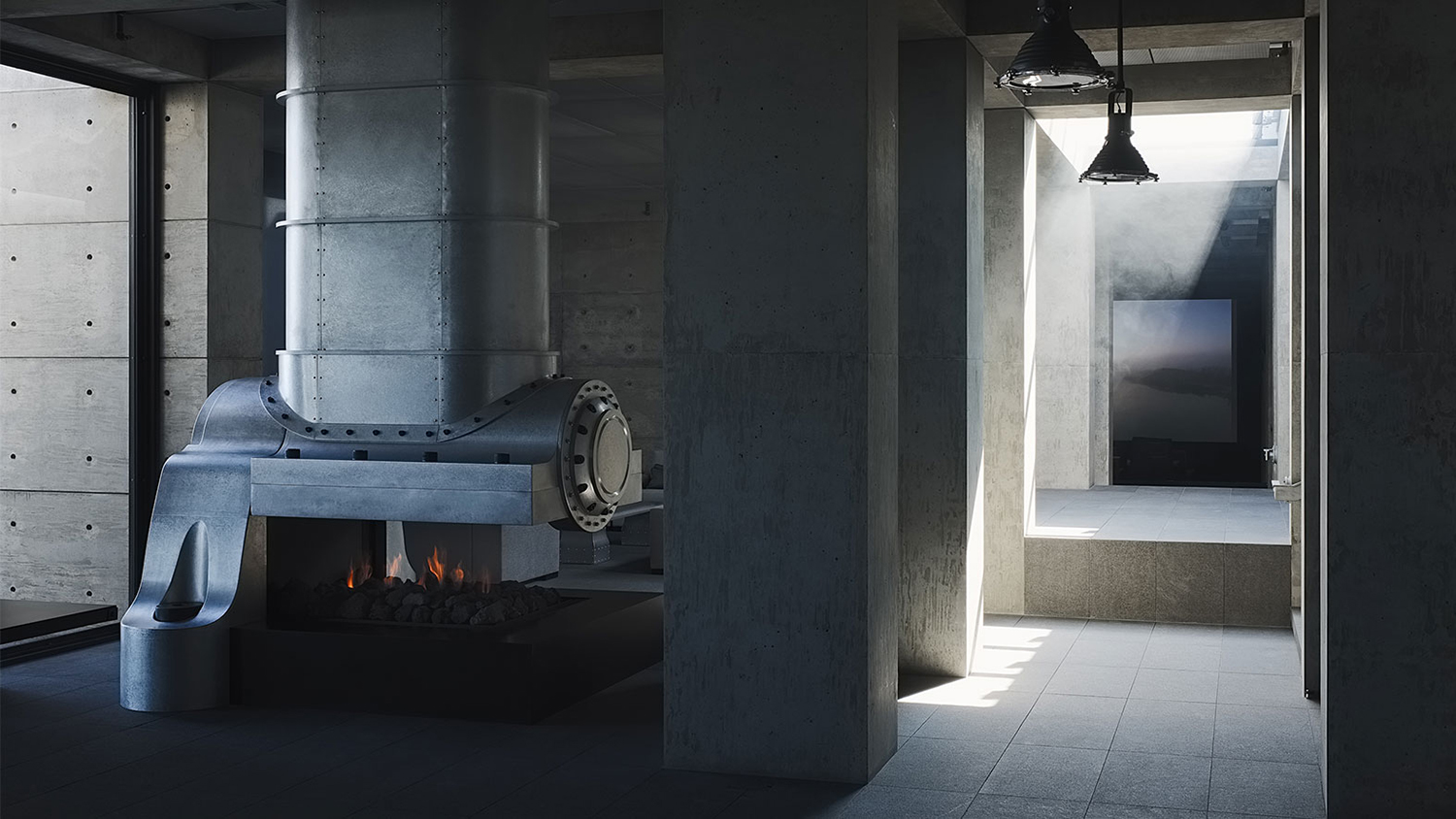 Brutalist architecture isn't exactly a warm and inviting style, so it seems a strange choice for a home. But, after giving (nearly) free reign to the team at iDGroup for the design of his new home, that's exactly what Oakley founder James Jannard got: a Brutalist mansion fit for an evil villain. And it is awesome.
Sitting atop a hill in an exclusive Beverly Hills neighborhood, the 18,000 square foot Trousdale Estate is a fortress of concrete that is actually welcoming to guests. A Stonehenge-esque oval courtyard invites visitors in with its soft lighting and just the right amount of green landscaping to add a bit of life to the otherwise all-gray color palette.
Inside there is a simplistic beauty to the space. Concrete support columns, 96 in total, allow for plenty of skylights and walls of windows, flooding the space with natural light and making it feel bright rather than dark and ominous. Custom furniture is sprinkled throughout the home, providing plenty of places to cozy up in front of a fire or relax with friends. Though every piece is the same dark gray color as the concrete pillars, there is a sense of warmth in the use of upholstered furniture. The main living area features a retractable glass wall that leads to the back of the property. Outside, guests can take a dip in the infinity pool that overlooks all of Los Angeles basin and the water beyond.
Don't let these warm touches fool you — this mansion is still packed with badass industrial accents that leave you wondering if Jannard is really a Bond villain in disguise. Curving concrete hallways have you curious about what is lurking around the corner (spoiler: it's an 1880's Gatling gun). Industrial, factory-style lighting adds to the ambiance. The bathroom features a custom metal soaking tub that is somehow both ominous and inviting thanks to the natural light from the skylight above. The fireplace looks like it belongs in a basement boiler room with its massive aluminum-clad chimney.
But the area the truly screams "nefarious things go on here" is the dining room. Created from aircraft-grade tumbled aluminum, the round table is surrounded by eight high-back chair perfect for plotting world domination. The chandelier above features horizontal elongated bulbs held in place with exposed cables, resulting in a piece that is both ornate and industrial. All that concrete could result in a lot of echoes, but acoustic panels were specially designed for the home, guaranteeing any evil plots discussed at the table are kept secret and safe.
Editors' Recommendations