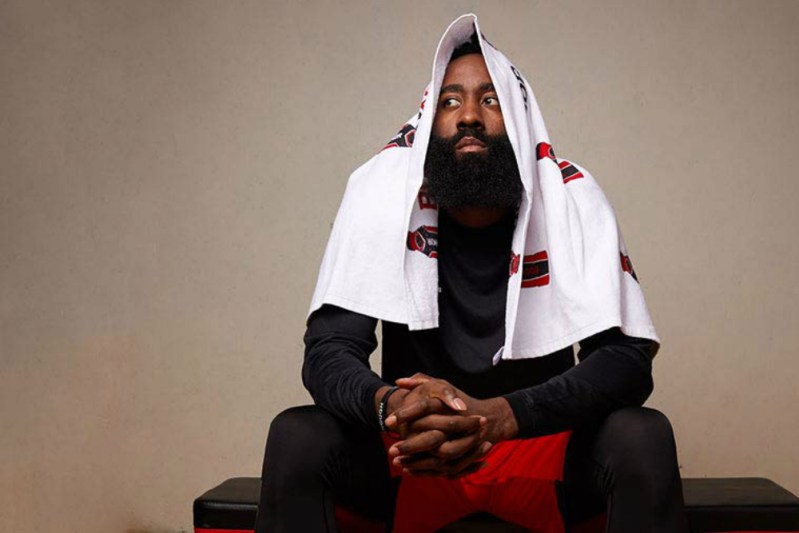 The Amazon Sports store is here to help you find all your fitness gear to get 2019 started off the right way. Not only does Amazon offer some of the best brands and products for you to continue (or being) your full-throttle training, they've also partnered with NBA superstar and Houston Rockets' bearded guard, James Harden, for a collection of go-to work out essentials so you can start your own superstar training regimen.
James Harden is one of the hardest working players in the NBA. If you're an avid fan of the game, you probably already know that in the past few years, Harden has gone from an effective sixth-man to one of the best players in the league. And he didn't get there by sitting back and letting things work out. A lot of hard work, determination, and indispensable fitness equipment went into Harden's rise in the ranks.
Some of Harden's go-to essentials can be found in The James Harden Store on Amazon, which includes Harden's favorite wireless headphones so you can listen to your favorite workout playlist, a jump rope for enhanced cardio, and a foam roller to help rehabilitate your muscles, among others.
But that's enough dribbling around the bush. Here are some of our preferred picks from Harden's collection so you can get your own all-star training underway.
Beats Studio3 Wireless Over-Ear Headphones – $350
A great workout starts with concentration, and the matte black Beats Studio3 wireless headphones block out all the surrounding noise and distractions that try to get in your workout's way. The soft cushion around each headphone boast exceptional venting so over-perspiration doesn't occur and Beats' signature ergonomic pivoting ensures a flexible, customized fit for any head size or shape.
Shop Now
Sports Research Performance Jump Rope – $15
Jumping rope is a full body exercise that is the perfect addition to your lifting regimen. Not only is it one of the best cardio workouts you can engage in – even more effective than jogging – jumping rope also helps with your coordination, blood circulation, and agility. This rope from Sports Research is made from durable, lightweight, solid rubber, and features easily adjustable lengths for your convenience.
Shop Now
AmazonBasics Foam Roller – $16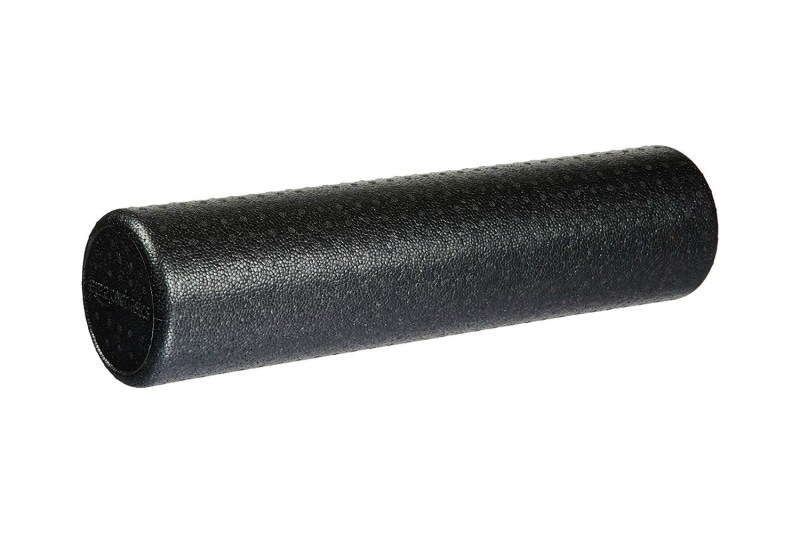 One of the most critical components to obtaining an effective and robust training routine is being attuned to your healing process. When you engage in any kind of workout, your muscles literally tear themselves apart. To continue this kind of high-energy performance, you must give your muscles time to heal … or you can fast track the healing process by helping your blood circulate by massaging your muscles with a foam roller. A foam roller is a fantastic tool for aiding with certain workouts, but its design helps most with rehabilitating the upper and lower back, calves, hamstrings, glutes, and other large muscle groups, so you can continue training at a high-level without setbacks.
Shop Now
Now, we realize James Harden is a professional athlete in superstar shape, so we don't expect you to have all the same essentials in your arsenal. But if you're looking to get in better shape, this is a damn good place to start.
We have some other favorites in the collection that should help with your routine, too. The Adidas Originals Weekender ($53) is the perfect lightweight gym bag for carrying all of your essentials; the TRX suspension training system ($150) is a versatile, easy addition to your routine that can be used either indoors or outdoors; and the Perfect Fitness ab carver ($34) for adding to the results of your core workouts.
Well, what're you waiting for? Those workouts aren't going to complete themselves.