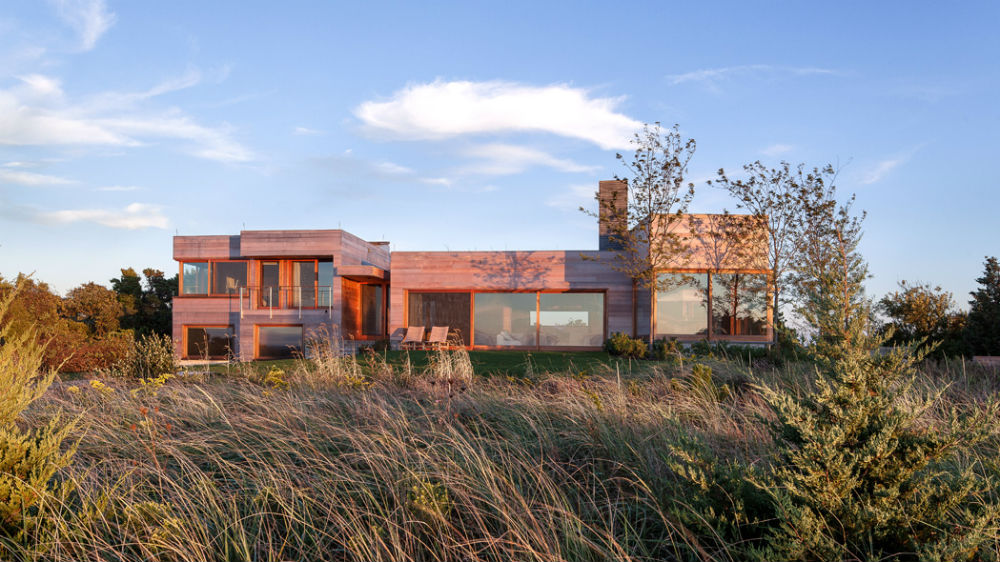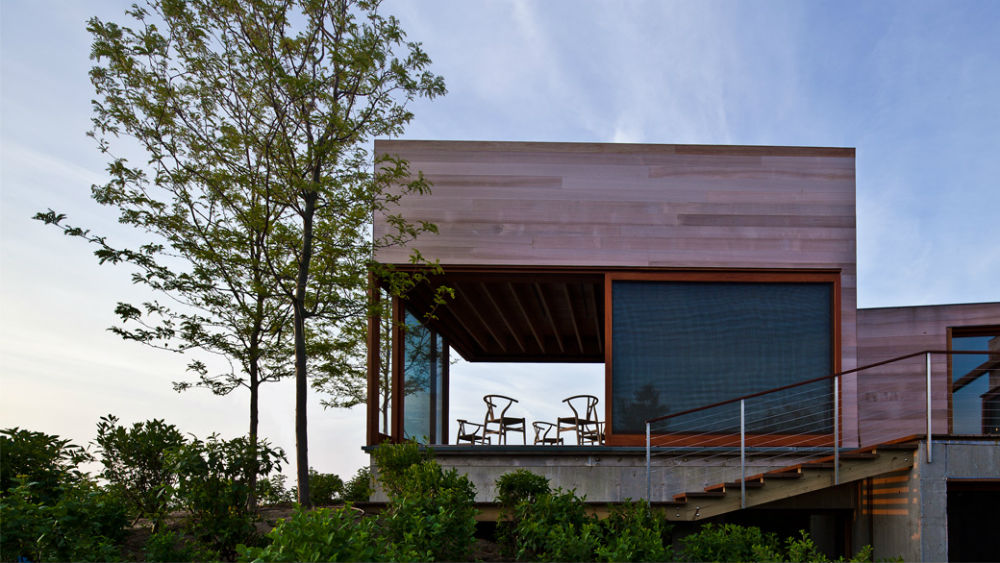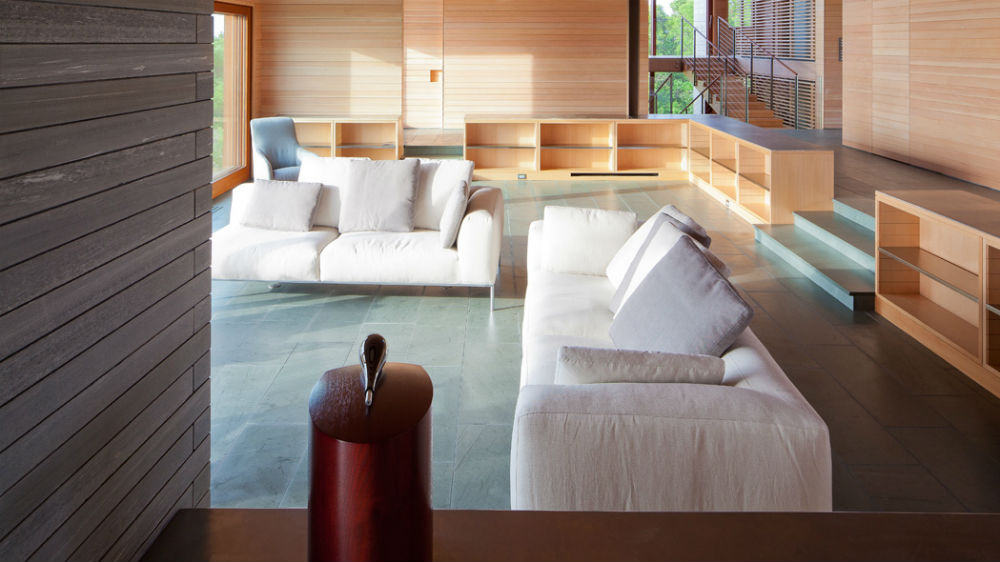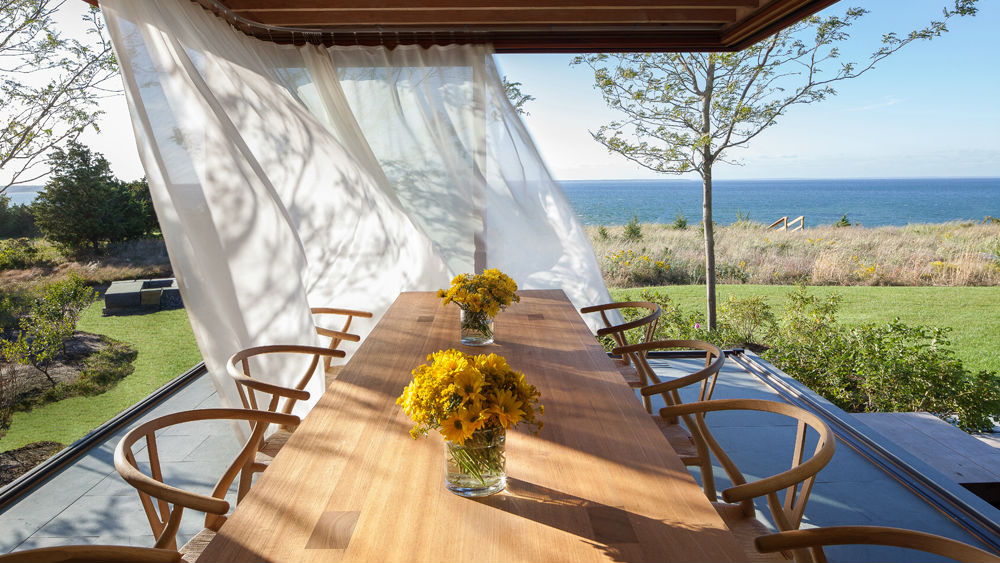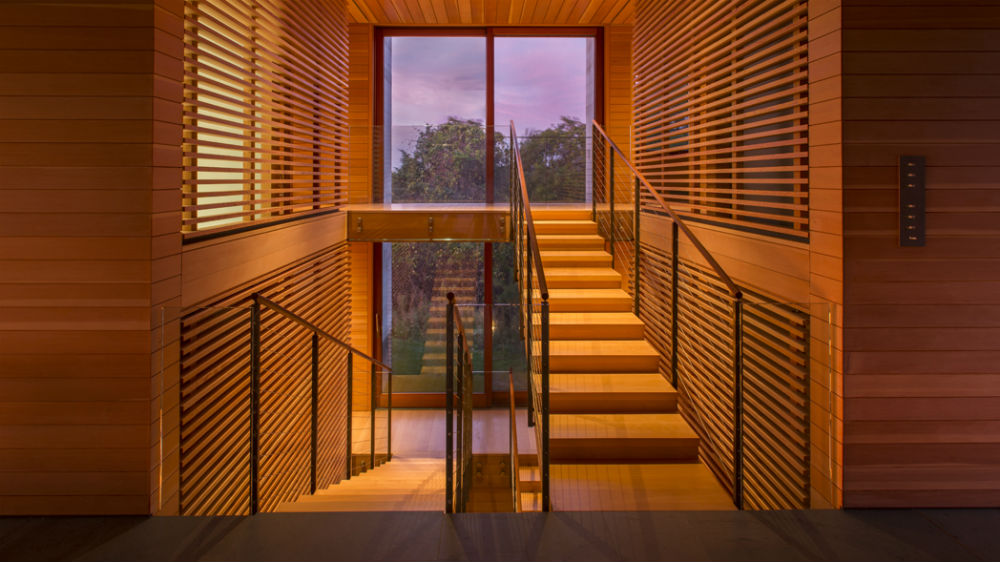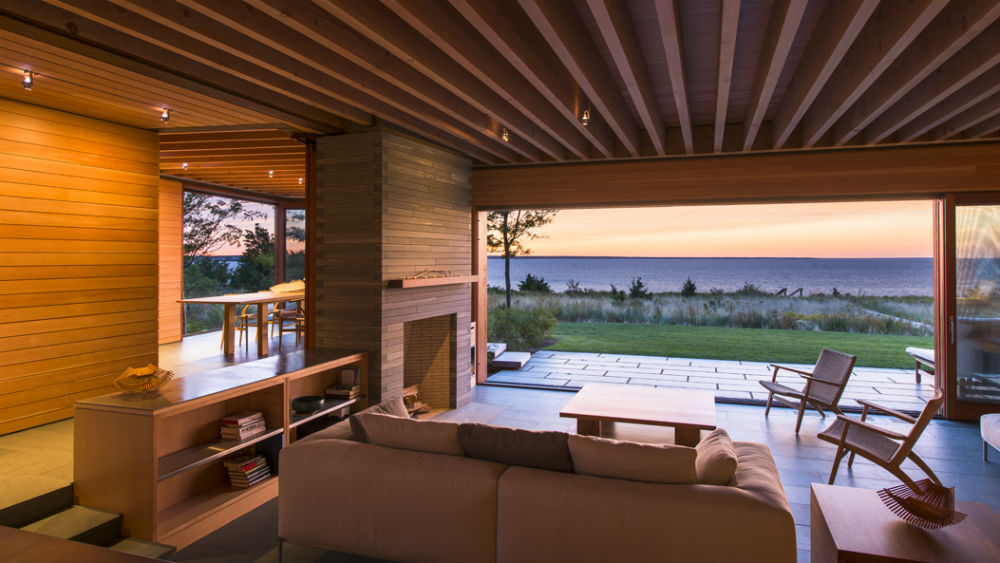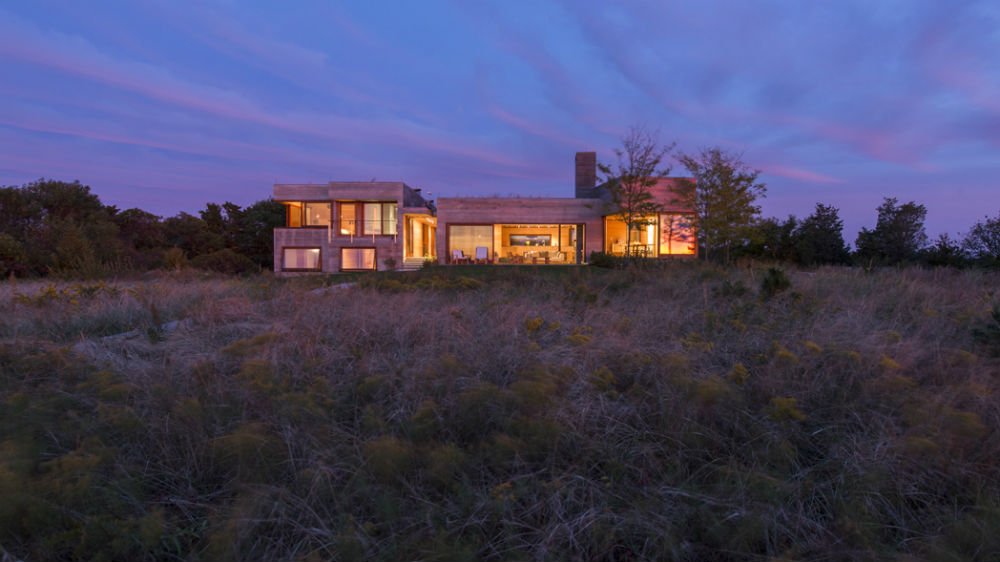 One of the key elements of minimalist design is limiting interior clutter to make room for appreciating the exterior views. It's about blending man-made structures with their natural surroundings so that the buildings become a part of the landscape. Few architects do this better than Peter Rose. Since 1978, he has been honing his philosophy about what architecture should be. Island Residence, located near Edgartown, Massachusetts, is a reflection of his passion for, and dedication to, creating structures that suit not just the client, but the surrounding landscape and the history of the site.
Energy-efficient and nature-conscious, the Island Residence, built in 2012, is a reimagining of the property. The original site consisted of a main house, a garage with guest house, and an impossibly long driveway that cut through the center of a meadow. Rose replaced all of that with a four-structure complex nestled between a forest, the Atlantic Ocean to the west and Cape Pogue Bay to the east. Now the property houses a main residence, a garage, a storage shed, and a boathouse. The new design seamlessly blends the man-made home with the surrounding natural beauty of the property.
Designed to take full advantage of the spectacular views, the home features walls of windows, allowing for unobstructed viewing of the sunrise over the bay in the morning and sunset over the ocean in the evening. Custom-made, operable windows were created for the corners of the buildings, creating for cross ventilation during hot summer days. The siding of the home was specifically selected because it will naturally age over time, further blending the home into the landscape.
Along with limiting the visual impact of the home, Rose wanted to limit the environmental impact as well. The roof is covered with sea grass, which collects rainwater that is then stored in a large cistern. This design allows for better thermal insulation and acts as a noise reducer.
The large, paneled windows on the southern side of the home maximize solar heat absorption, further reducing energy costs in the winter. These floor-to-ceiling glass panels can be opened in the summer to make the most of natural breezes and form a connection between the interior and exterior, an important factor of minimalist design.
On the inside of the home, rooms were designed around the views. The open concept kitchen and family room look out onto the property. The furniture is all low profile to allow for unobstructed views from anywhere in the space. Natural wood covers the walls and ceilings throughout the home, creating a warm and inviting feel, something that is often lacking in minimalist spaces. Rose's use of natural finishes on the interior further cements his design philosophy of blending nature with his man-made structures.
Article originally published July 20, 2017. Last update July 3, 2018.
Editors' Recommendations