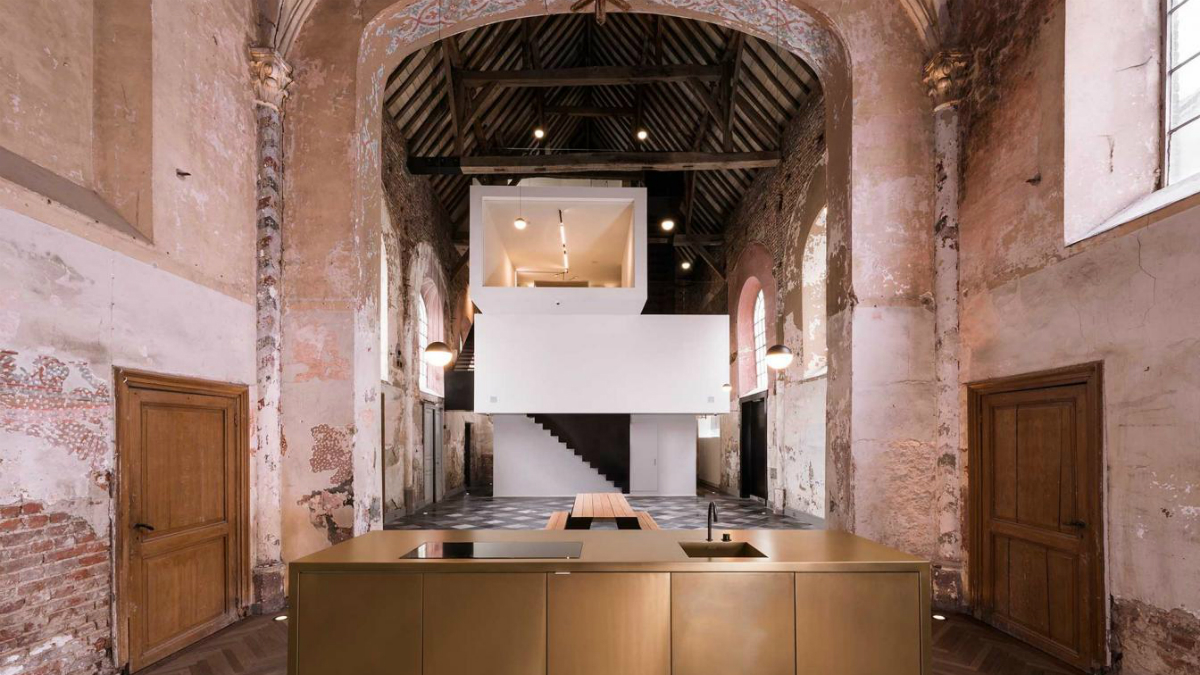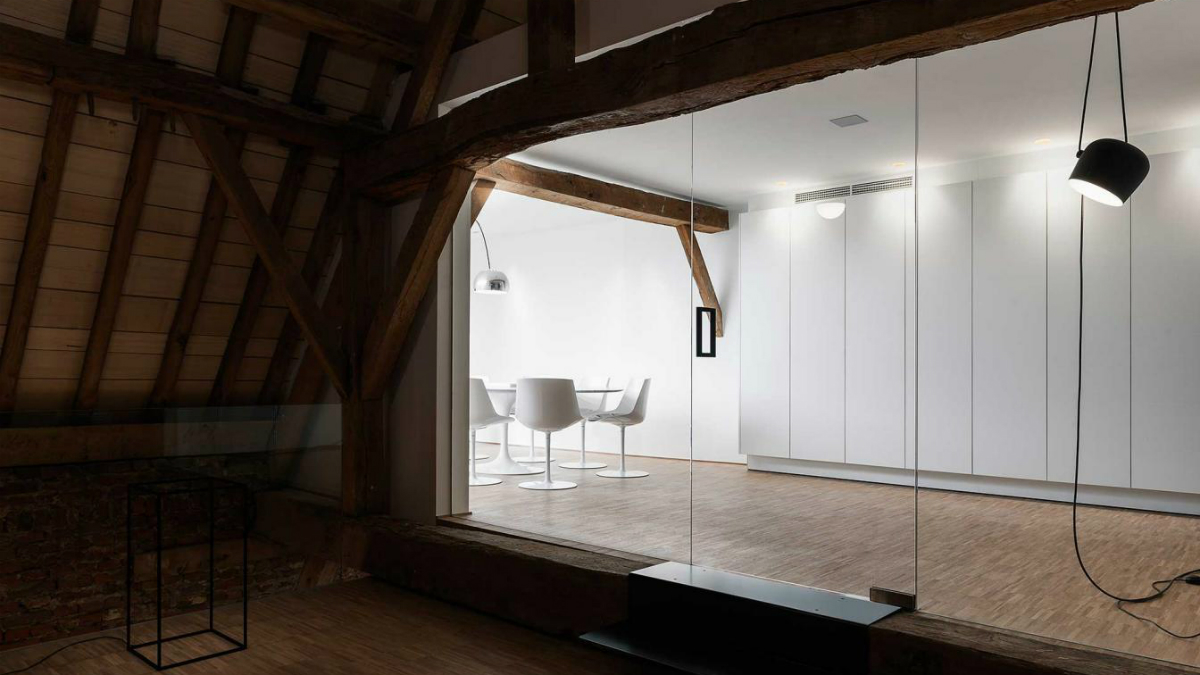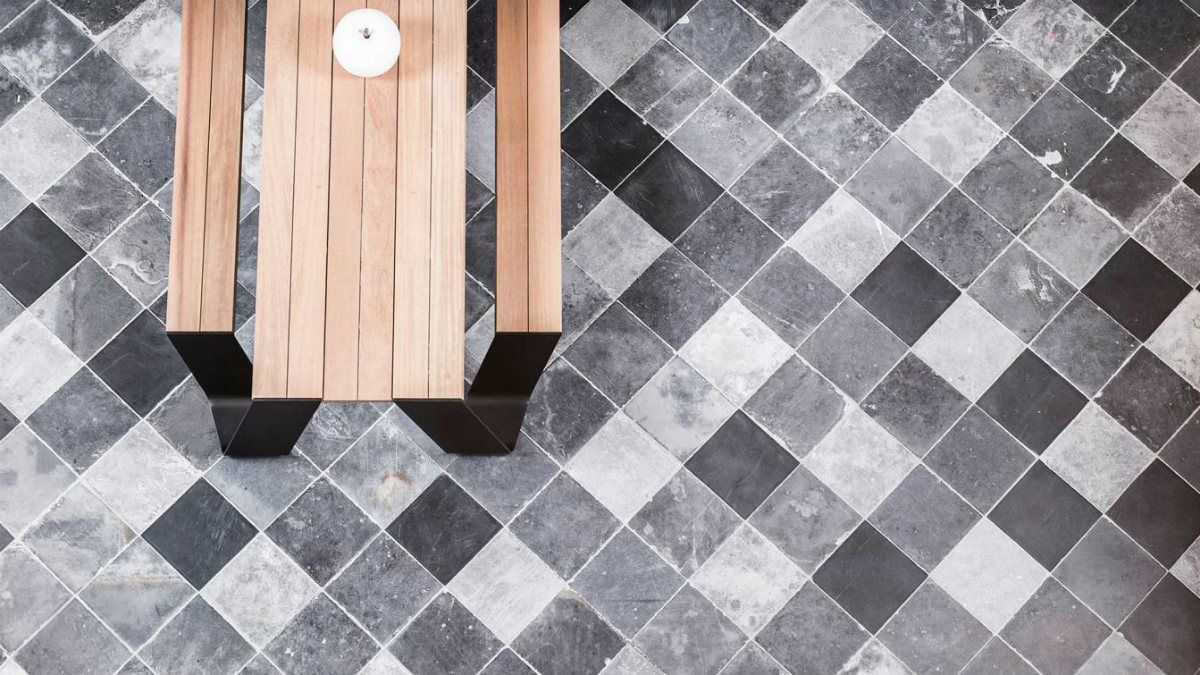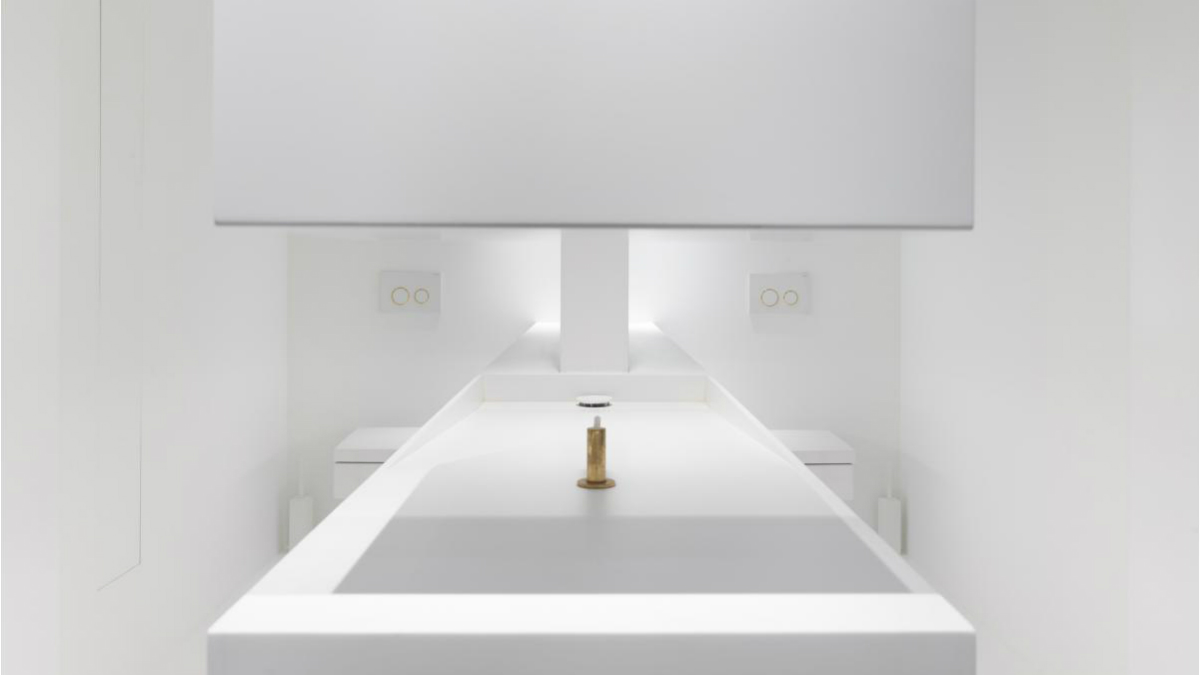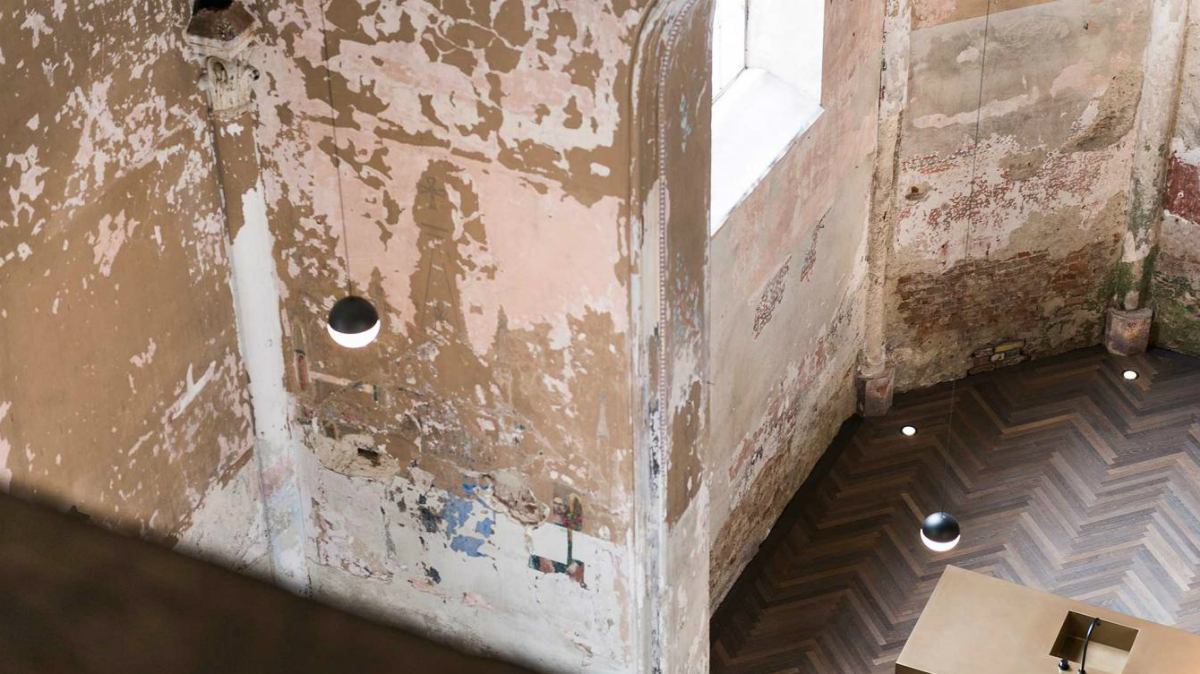 When Belgium architectural firm Klaarchitectuur was in need of an office space, they turned to the past for their thoroughly modern concept. Known for their ultra-minimalist designs, Klaarchitectuur managed to stay true to their roots while embracing the wonderful history of the city of Sint-Truiden. The result is Kapel, a sleek lined minimalist office built inside of a historic Belgium chapel.
It may seem strange that an architectural firm which specializes in contemporary designs would seek out a crumbling chapel as their headquarters, but for head architect Gregory Nijs, preserving the building and reopening it to the public was a top priority. By situating the office at the back of the chapel, they were able to protect the majority of the space, allowing it to be used for special events.
The chapel was on the register of historic places and, in order to maintain this status, the shell of the building was left in tact. Bricks are exposed, plaster is cracked, and old support beams were unfinished. From the exterior, there is no indication this structure is used for anything other than as a place of worship. Except, of course, for that one little corner in the back where a white cube conspicuously juts out from the second floor.
In order to achieve the sleek modern office space they desired, Klaarchitectuur created a building within the building. Three stacked cube forms at the back of the chapel block out the workspace for the group. There is no attempt to delicately blend old and new — these forms stand out in stark contrast to the historic brick walls of the chapel, and that's just the way Nijs wanted it. Bright white walls, a black staircase, and glass railings all combine to create visual tension with the old materials of the original structure.
Inside the cubes, the spaces are finished with light wood flooring, mid-century modern furnishings, and high-end minimalist lighting from Flos. Work areas are bright white, creating a clean palette that allows creativity to flow. Here and there the original wooden support beams cut through the walls, adding a bit of warmth to the rooms. Workspaces and lounge areas feature glass walls that let the group look out to the open event space which was left untouched save for the addition of a golden kitchen island and wooden picnic table. Overall, Klaarchitectuur took an innovative approach to creating a modern office inside of a piece of history.
Editors' Recommendations