In Northern Norway, perched quietly near the mountains and the sea, sits a beautifully designed respite from the busy outside world. The Infinity House by Vladimir Konovalov has an incredibly minimalist exterior design, with floor to ceiling windows that turn the surrounding landscape into a breathtaking living wallpaper for the interior.
The incredible views continue up onto the home's unexpected coolest feature – an infinity pool roof. The heated pool is split into a separate swimming pool and a soaking tub – both completely surrounded with endless panoramic views of nature.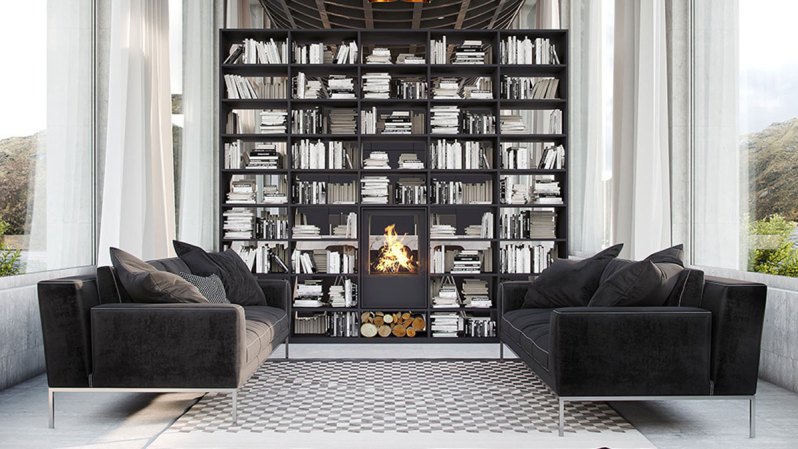 The interior design is modern and wonderfully subtle, with cool grayscale tones that emphasize the view. The living room has a towering dark bookcase that doubles as a divider between the seating space and the kitchen.
In the kitchen, a crisp white marble counter-top against a sharp dark island and appliances emphasizes the seemingly invisible barrier to the mountains in the distance.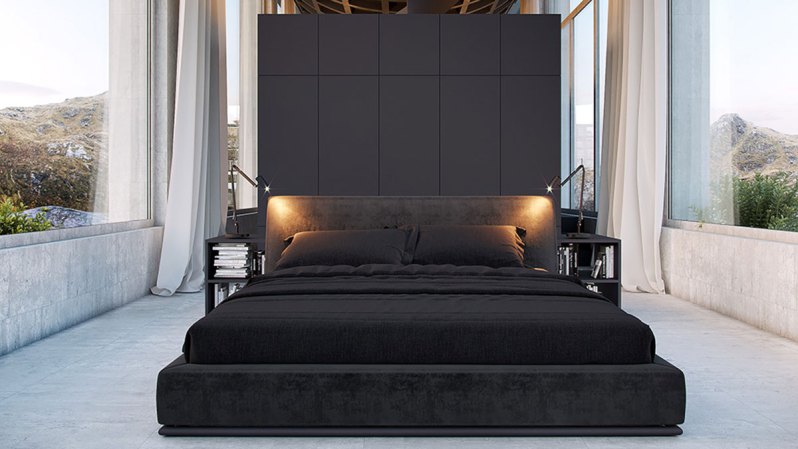 At the center of the house is the bathroom, whose exterior walls form a large black cube that doubles as a surprising and charming accent to the home's minimalist aesthetic. The central walls and weathered concrete tile throughout the entire house create an openly flowing interior layout that culminates in a monochromatic bedroom surrounded by full views of the colorful night skies.
Editors' Recommendations