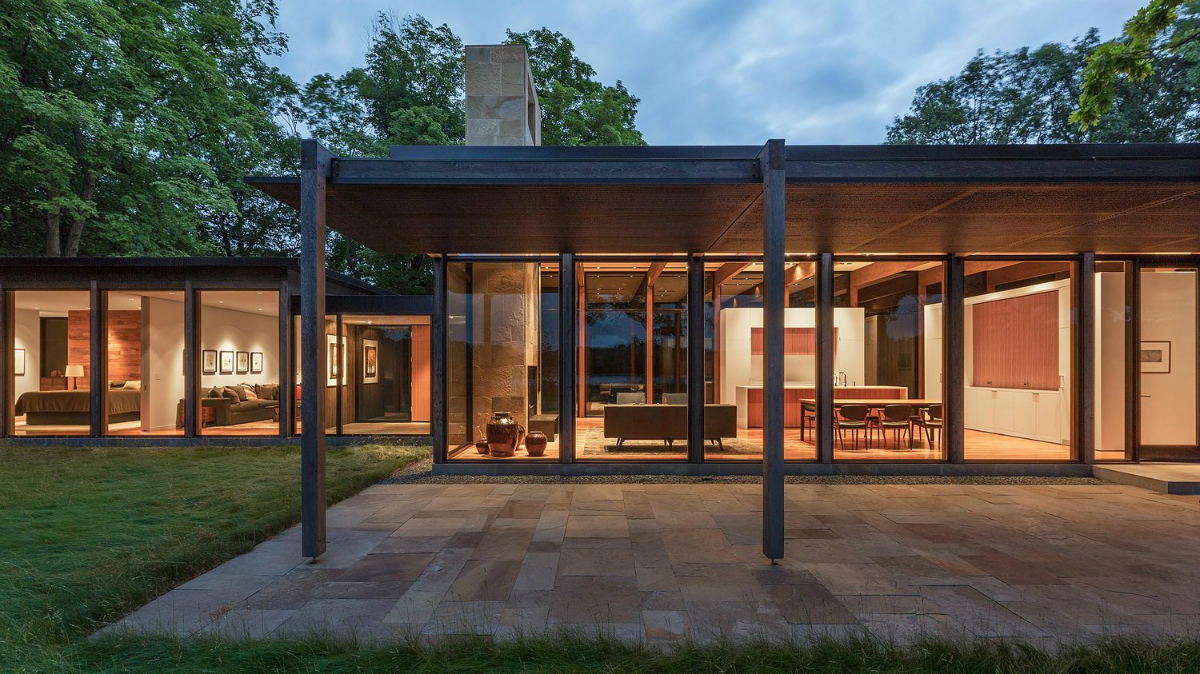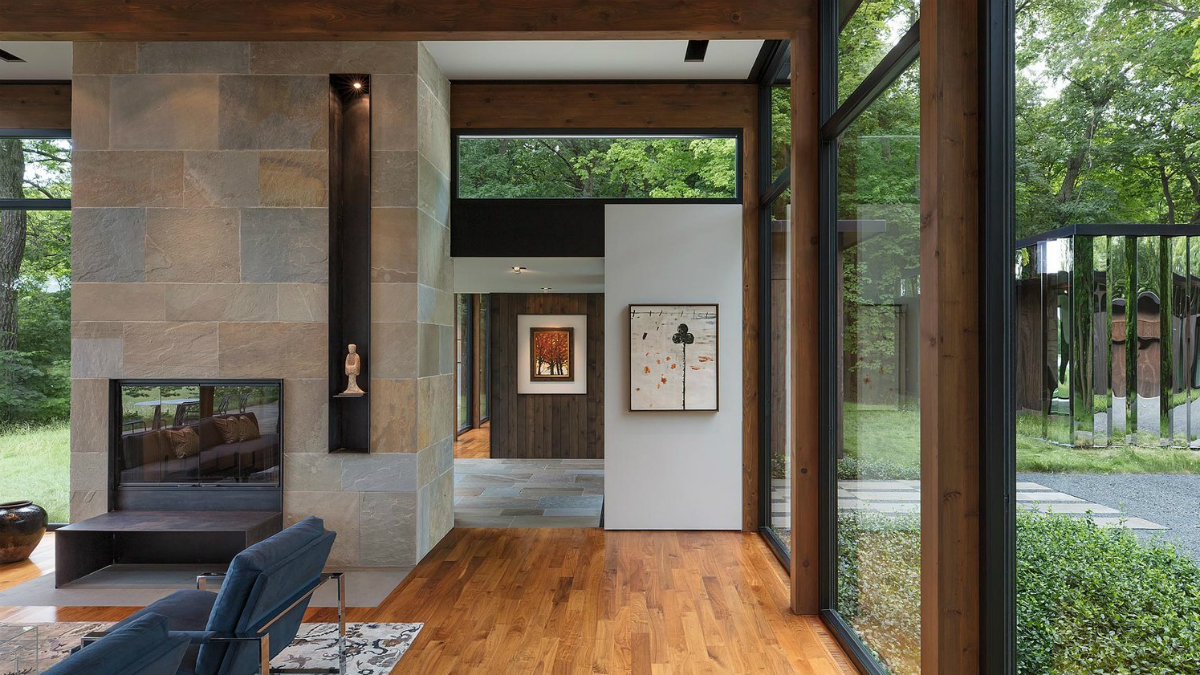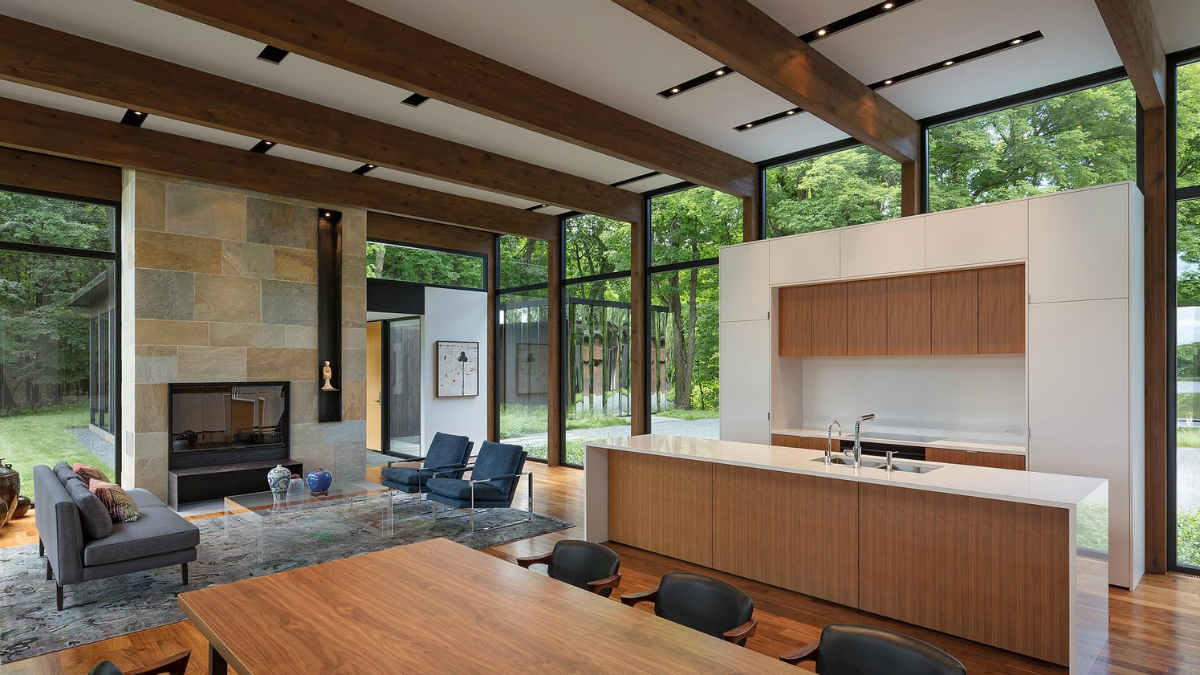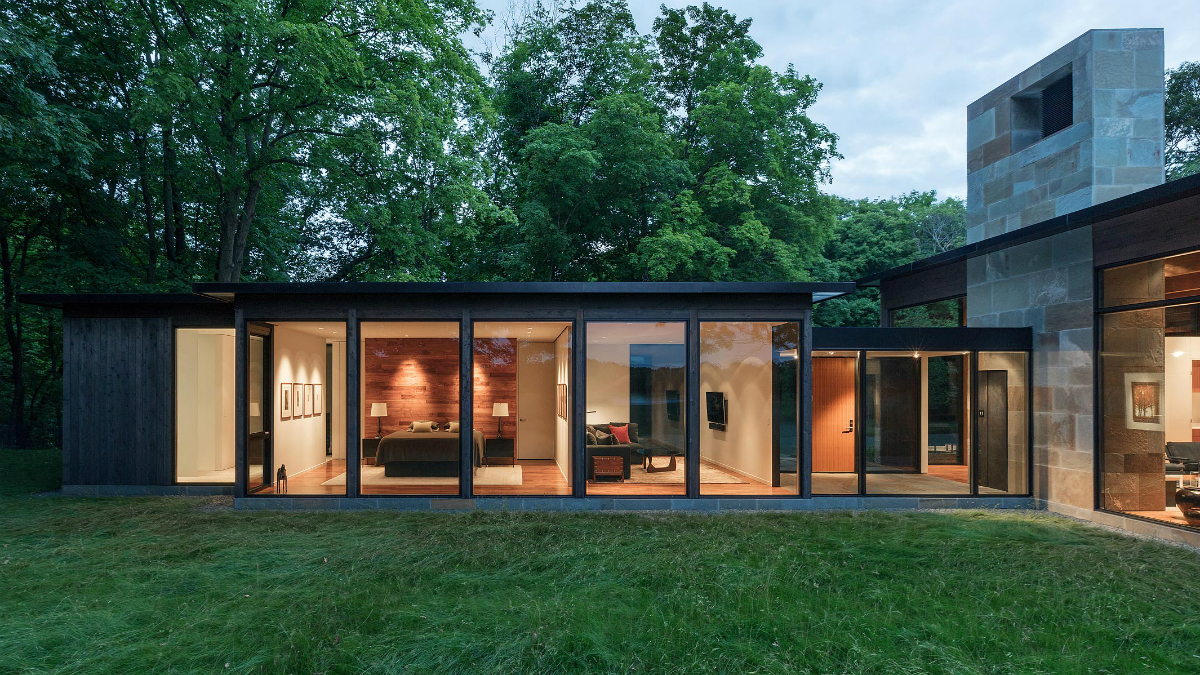 People who live in glass houses can forget about privacy. But when your only neighbors are a few forest creatures, that's not really an issue. Such is the case for Woodland House, an ultra-contemporary, glass-clad home tucked into the trees in Woodland, Minnesota.
The last few years have seen a resurgence in mid-century modern-inspired architecture. People want open rooms, high ceilings, and natural materials. Along with this comes a desire for the architecture of the home to complement and almost blend in with its natural surroundings. The team over at Altus Architecture and Design took this concept to a new level when designing Woodland House.
Thanks to its post-and-beam structure, the home's high walls are glass, creating an unobstructed view from the entry straight through to the back of the home which faces wetlands and a lake beyond. To the right of the main entry, dark stained cedar siding was used on the exterior, providing some privacy for the bedroom and bathroom. This is balanced on the left by the cedar-clad two-car garage.
Simple, natural materials were used throughout the interior of the home, further helping Woodland House to become one with its surroundings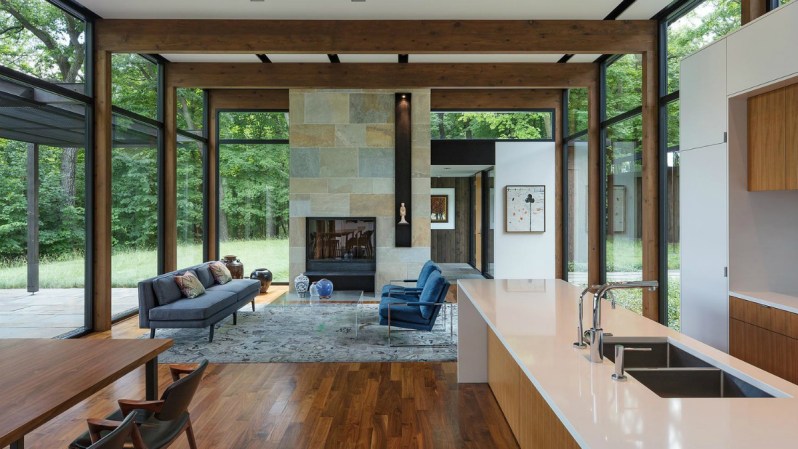 A central, stone facade fireplace anchors the family room, which includes a living space decked out in mid-century modern furnishings, a dining room, and a sleek white kitchen. The dark cedar continues inside on the exposed posts and ceiling beams. Walnut wood flooring was used throughout the home, adding warmth to balance the bright white walls that make the spaces feel bright and spacious.
The master suite, which houses the bedroom, bathroom, and a den, has a sense of intimacy thanks to the cedar wall at the front. The back of the home, however, is all glass, serving stunning views from the bed to the lake. Not a bad way to wake up every morning!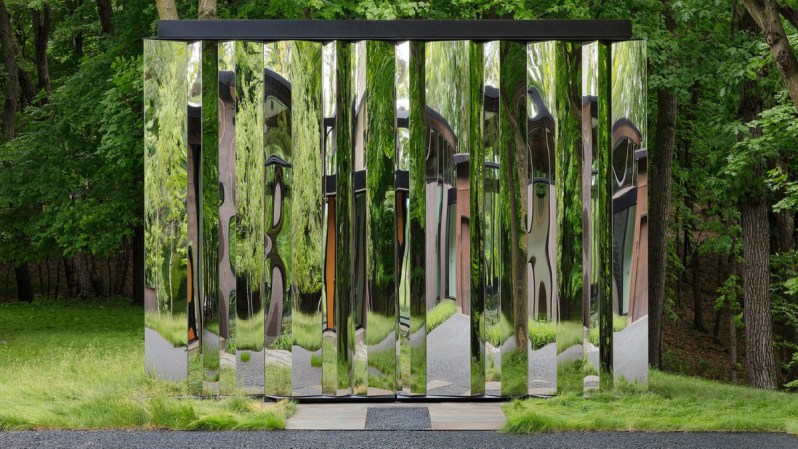 Surprisingly, one of the most interesting parts of Woodland House isn't the house at all. The Altus team used the separate storage shed as a unique opportunity to create a structure that almost becomes a piece of art. Using and undulating mirrored surface to clad the shed, the building creates a whimsical reflection of its surroundings.
For other disappearing building and houses, check out this collection of the best invisible dwellings.
Editors' Recommendations