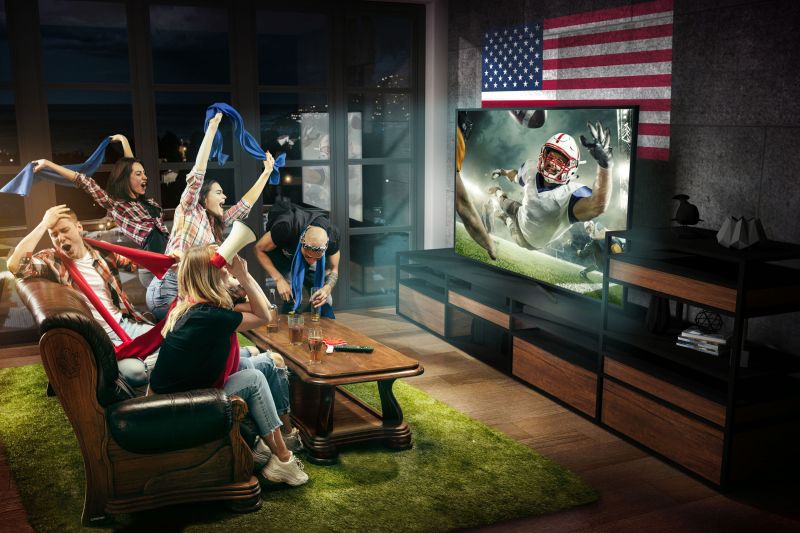 Are you ready for some football? Then you'd better get out your wallet as we let you know how to watch NFL games this season.
Football season is here and if you're an NFL fan and want to stream NFL games, you have some decisions to make for the 2023-2024 season, which officially kicks off on September 7. There have been some big changes in how to access NFL Sunday Ticket, the NFL streaming package that allows subscribers to watch all out-of-market regular season Sunday afternoon NFL games.
Beginning with this season, the 2023-2024 season, DirecTV, the source for NFL Sunday Ticket since the platform's launch in 1994, will no longer be the place to turn if you want to catch all the Sunday action. DirecTV has been the only way to access NFL Sunday Ticket, going back to the days when you could only watch games if you subscribed to the satellite service (streaming platforms have since been added). However, DirecTV decided not to pursue its contract with the National Football League when it expired at the end of last season.
Now, the ball is passing to Google's YouTube, with a $2 billion deal giving the streaming service rights to be the sole provider of NFL Sunday Ticket for the next seven years. NFL Sunday Ticket subscription packages will be offered as an add-on for subscribers to YouTube TV, or as a stand-alone option through YouTube Primetime Channels. Viewers will be able to stream the NFL live on smart TVs, and web, mobile, and tablet devices that support YouTube or YouTube TV. As with DirecTV, NFL Sunday Ticket will include all out-of-market Sunday games (games not available on networks in the subscriber's local viewing area) that air on Fox and CBS.
What watching this NFL season will cost you
You need to act soon on subscribing, as "pre-season" pricing for NFL Sunday Ticket has ended. Currently, a subscription to the NFL Sunday Ticket package for YouTube TV subscribers is $349 for NFL Sunday Ticket, or $389 for the package that also includes NFL RedZone. However, YouTube TV is running a $50 savings promo right now that ends September 19. If you subscribe to YouTube's Base Plan ($72.99 a month plus tax), you will also have access to more than 100 live channels, including local and nationally televised network games.
There's also an option to order NFL Sunday Ticket a la carte through YouTube Primetime Channels, which allows viewers to watch TV shows, sports, and movies through streaming services like Showtime, Starz, and NBA League Pass. If you want to buy NFL Sunday Ticket through Primetime Channels, you can do so in several places across YouTube, including the Movies & TV hub, NFL channel and watch page, and search results. The cost is $449 ($399 until Sept. 19) for the NFL Sunday Ticket and $489 ($439 until Sept. 19) for the Sunday Ticket package that also includes NFL Red Zone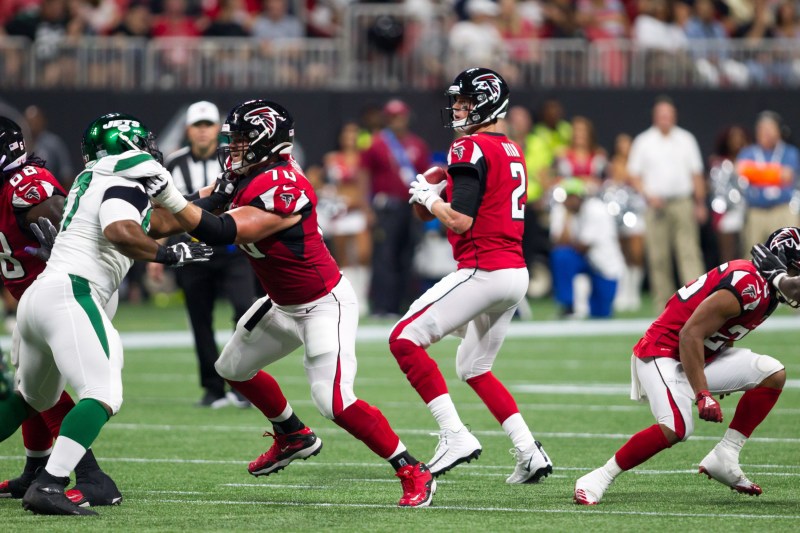 New viewing features for fans
YouTube is also ushering in some new features that NFL Sunday Ticket subscribers will likely appreciate. YouTube TV members will be able to access a new multi-view feature that allows viewing of up to four games at once, unlimited DVR storage, personalized recommendations, the ability to view key plays, NFL Fantasy data, real-time stats, and hide spoilers. If you sign up through YouTube Primetime Channels, you'll also be able to access multi-view and key plays features, along with seeing NFL games featured prominently in your feed for quick access. Social features that YouTube is known for, such as chats and polls, will also be available to all users.
If you decide to splurge for NFL Sunday Ticket, there are some important things to note. First, whether you subscribe through YouTube TV or Primetime Channels, you won't be able to watch games on more than two screens at once — so if you planned on password sharing with the family, you'll be out of luck on that front. And, as when NFL Sunday Ticket was on DirecTV, the subscription will only allow you to watch Sunday afternoon games broadcast on Fox or CBS that are outside of the network games broadcast in your local viewing area.
NFL Sunday Ticket also doesn't include access to popular Sunday, Thursday, or Monday night matchups. Thursday Night NFL Football games are available exclusively on Amazon Prime Video, and for that you'll need either an ($14.99 a month or $139 a year) or ($8.99 a month). And if you want to watch Monday Night Football, you'll need to be able to access ESPN, the home of Monday night games (some are also simulcast on ABC), through a cable, satellite, or subscription streaming service (You Tube TV does offer access to ESPN). Sunday night games, meanwhile, air on NBC and Peacock streaming service.
Big games this season
With all those options, you're going to need some games to watch. While it's hard to predict how teams will do when the games start for real, here are some of the more anticipated games coming up this season.
Detroit Lions at Kansas City Chiefs, Thursday, Sept. 7, 8:20 p.m. ET – NBC and Peacock – The defending Super Bowl champion Chiefs get the traditional season opener, hosting Detroit in what is sure to be an electric atmosphere in Arrowhead Stadium. Detroit has been, to be polite, less than successful over the past several years, but they look to be on the upswing and it will be interesting to see how they perform in the spotlight.
Philadelphia Eagles at New England Patriots, Sunday, Sept. 10- 4:25 p.m. ET – CBS – The Eagles are coming off an NFC Championship and the Patriots have been struggling lately, but what makes this a must-see game is the fact that New England is welcoming Tom Brady home in a halftime ceremony that is sure to be special.
Buffalo Bills vs. New York Jets, Monday, Sept. 11, 8:15 p.m. ET – ABC and ESPN – According to NFL.com, the Monday Night Football opener that sees the Jets host the Bills is a "Hollywood script" matchup for Week 1. The game pits the Bills, who have dominated the AFC East recently, against the Jets, with Aaron Rodgers making his New York debut. To top it off, the game is being played in the New York area on the anniversary of 9/11.
Buffalo Bills at Cincinnati Bengals, Sunday, Nov. 5, 8:20 p.m. – NBC and Peacock – A matchup between two teams with championship aspirations, this game will also be the first time the Bills return to Cincinnati since Damar Hamlin suffered an on-field cardiac arrest last season.
Philadelphia Eagles at Kansas City Chiefs, Monday, Nov. 20, 8:15 p.m. – ESPN/ABC – The Super Bowl rematch. This could be one of the most anticipated games of the season. The Eagles will come into Arrowhead looking to avenge their Super Bowl loss, while the Chiefs will be hoping history repeats itself.
So, if you live and breathe the NFL, you might want to make a viewing plan to ensure you don't miss out on any of the live action from the opening kickoff to the end of the Super Bowl.
Editors' Recommendations