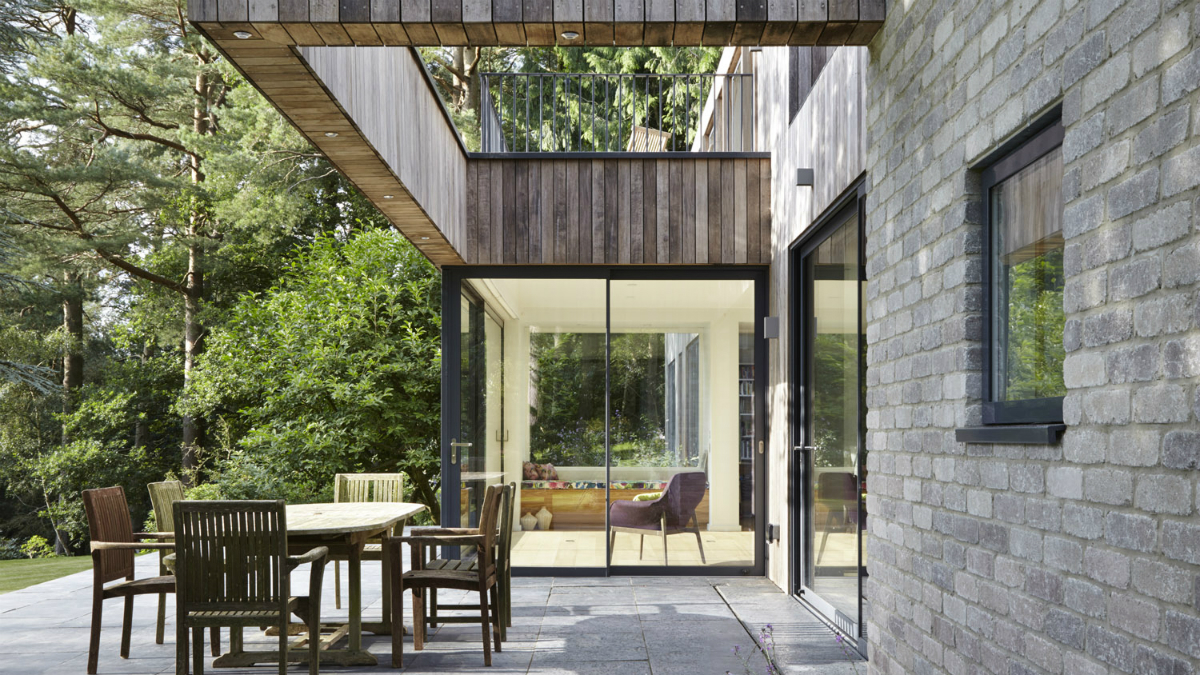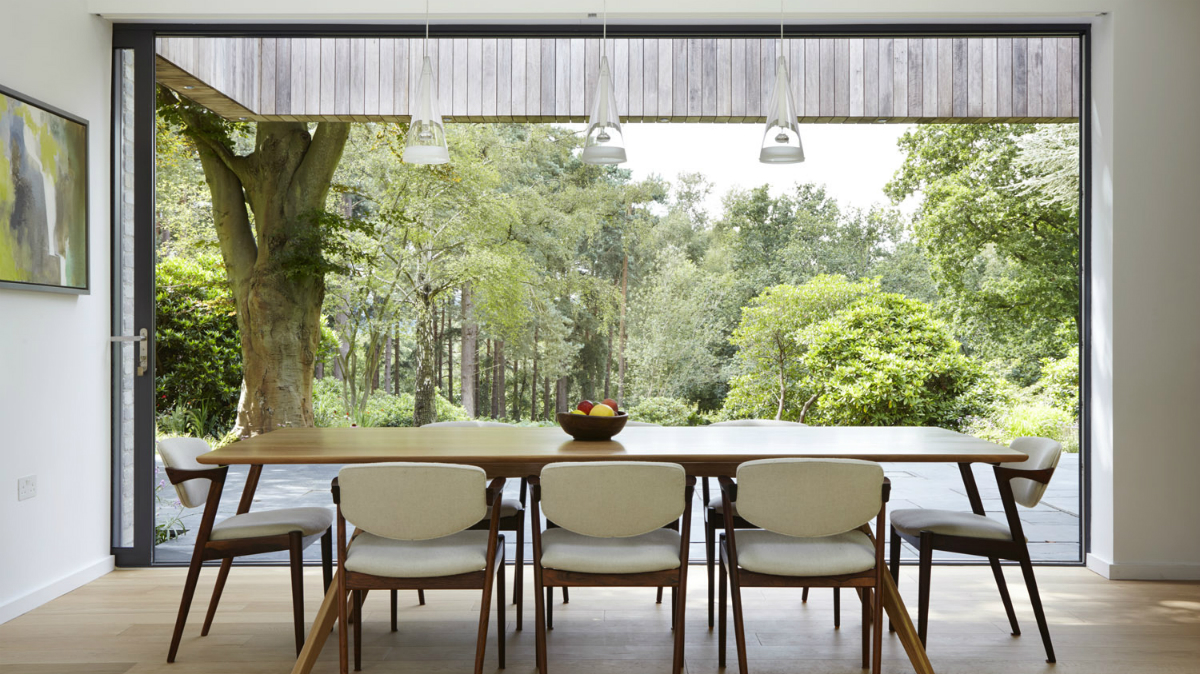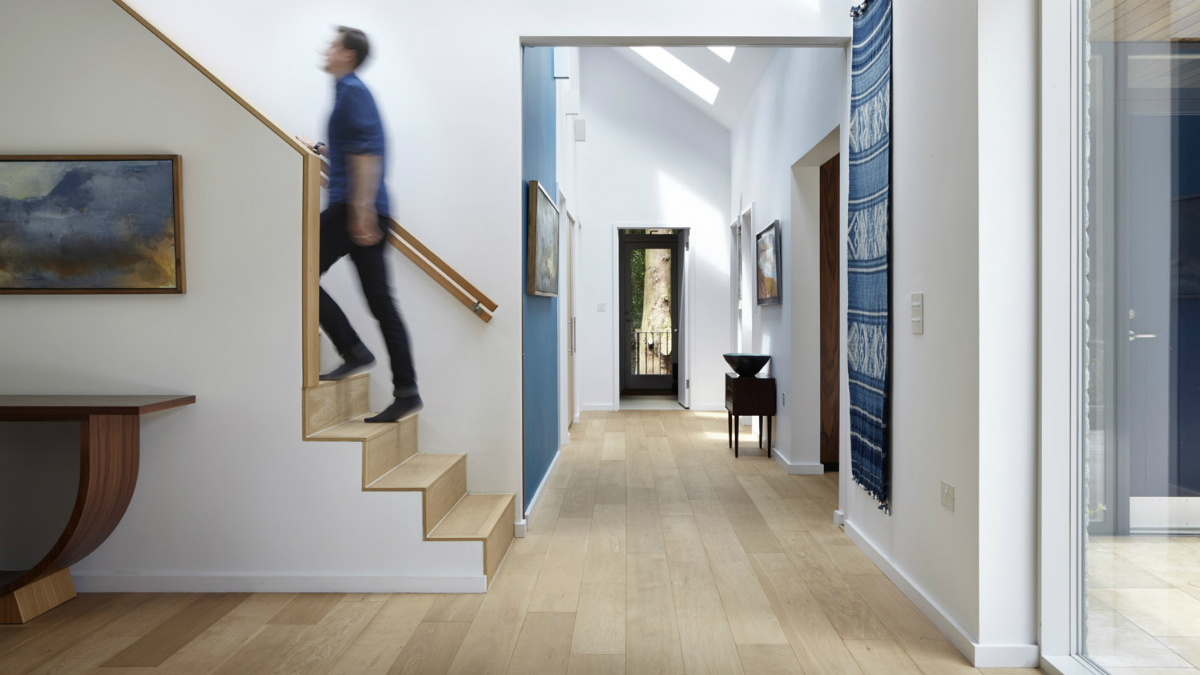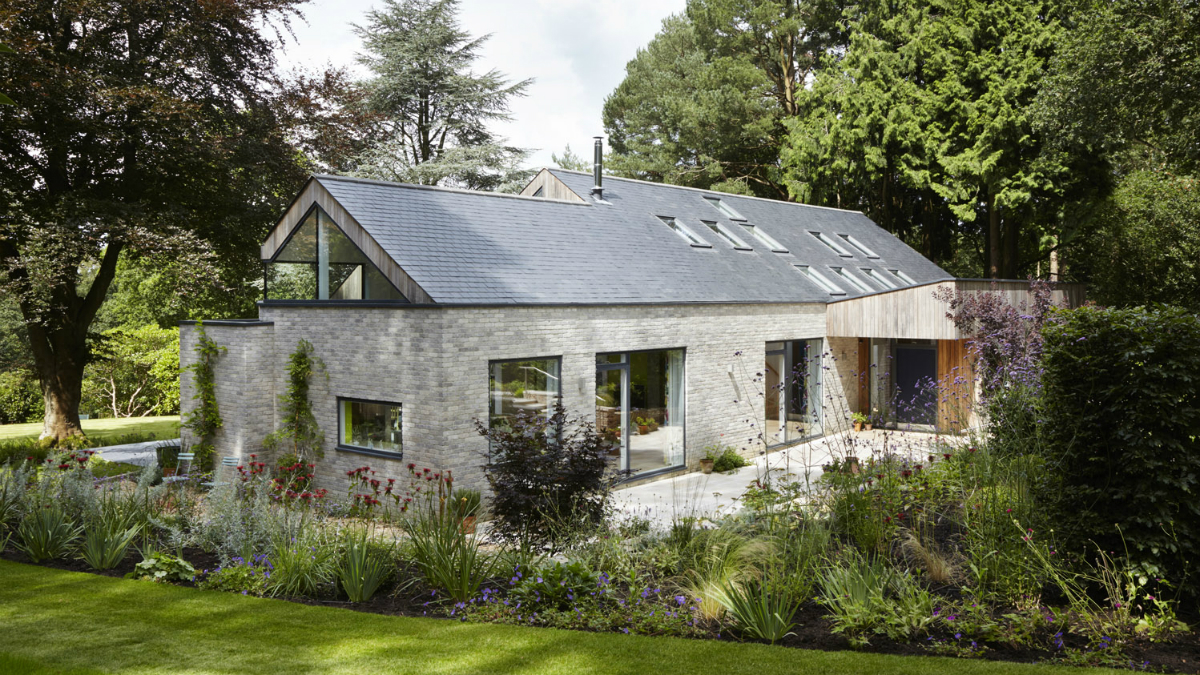 There's a problem with prefabs. They look like prefabs.
Quickly put together in a factory and shipped in pieces to the build site, they are often small, simplistic square structures. We've seen companies that are changing the prefab game by creating interesting shapes and joining them together to create larger structures, but the results are contemporary homes that almost become art installations — something that doesn't necessarily have mass appeal.
Of course, there are plenty of benefits to prefabs, which is why they are becoming more and more popular. Prefab homes are typically energy efficient, built with high-quality sustainable materials, and generate much less construction waste than the typical home build. So what about those folks that love the idea of the prefab, yet want a place that looks like a typical home?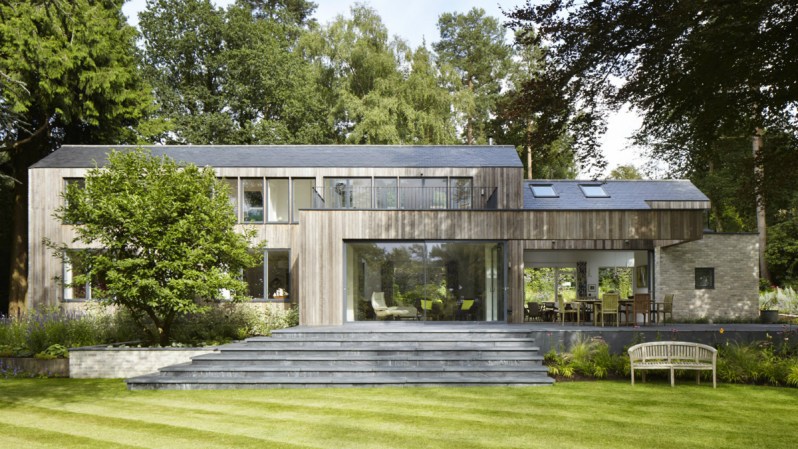 The folks at architectural firm Alma-Nac have created just that with the House in the Woods. Built among the trees in the woods of Hampshire, England, House in the Woods is a prefab that looks like a typical home. Inspired by Russian Dachas (a type of seasonal home that usually sits on a small piece of land with a garden), Alma-Nac designed the home with prefabricated panels that were shipped to the site. With that system, the home was built in a mere 10 days.
The firm specializes in creating structures that take their lead from the natural surroundings, and it was no different with this build. The small property featured many old-growth trees which they used to their advantage; the home was positioned to maximize privacy for the owners and still allow sunlight to fill the interior.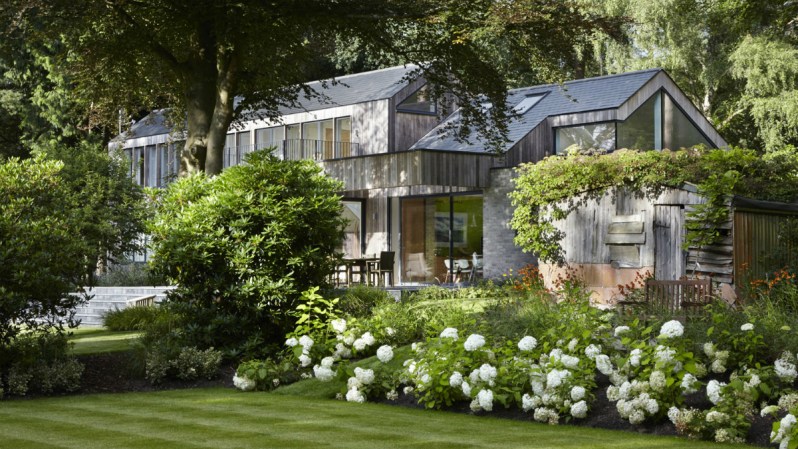 Outside, a traditional English garden surrounds the home and leads visitors to the entry. The front facade of the home was designed in a traditional style to compliment the garden. In the back, however, a more modern form takes hold where a low deck steps down into the backyard.
Inside, the mid-century modern influences take hold. Walls of glass open up, turning spaces into indoor-outdoor rooms and creating a solid connection to nature. Simple materials like white walls and light wood flooring keep the space feeling bright and airy. Mid-century modern furniture is sprinkled throughout the home. A few bright accent walls in nature-inspired tones add pops of color to the home. It all comes together to create a space that truly feels like a custom built home and not the factory built prefab that it is. If you can believe it.
Editors' Recommendations