Every now and then, a piece of architecture seems so outlandish, so futuristic, you are positive it is a leftover set from some sci-fi adventure flick. Frank Lloyd Wright's Ennis House was so advanced when it was designed back in 1924 that Ridley Scott thought it was the perfect spot for a 1980s movie set in the year 2019. While Ennis House was home to Rick Deckard in the original Blade Runner, we think Fjordenhus would have made the perfect hideout for him in Blade Runner 2049.
Fjordenhus, or Fjord House, is a series of tubes (no really) rising out of the harbor of Vejle, Denmark. The building sits at just over 91 feet in height and is accessed via a real-life drawbridge. Comprised of four circular structures that are interconnected, Fjord House was built from 970,000 multi-colored bricks. In all, 15 different tones of unglazed brick were used, creating a building that, from the outside, seems to change color throughout the day.
Once you cross the drawbridge into Fjord House, you are greeted with a public art gallery in a grand, open-air vestibule.
The work of architect and artist Olafur Eliasson, the pieces are intended to be a play on the changing colors and ephemeral feel of water and light. Also on the main floor are two viewing platforms just above the water that are intended to be art installations in their own right.
Throughout the building, the circle is king. While some walls are circular due to the shape of the building, in other areas, parts of the circles were cut away to create concave walls that swoop down into the water below. Stunning circular staircases rise to the upper floors and wrap around circular vestibules which look down to the water. Most dramatically, large arches were cut into the exterior walls, revealing the different (again, circular) floors of the building and allowing large windows to be put in.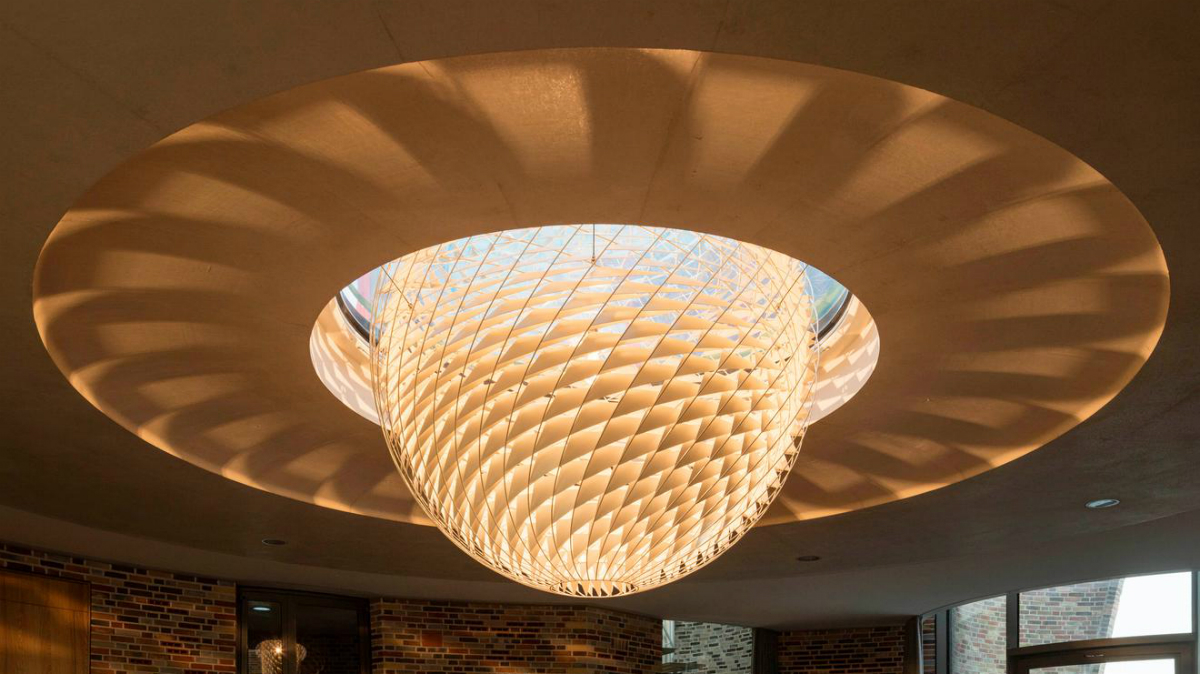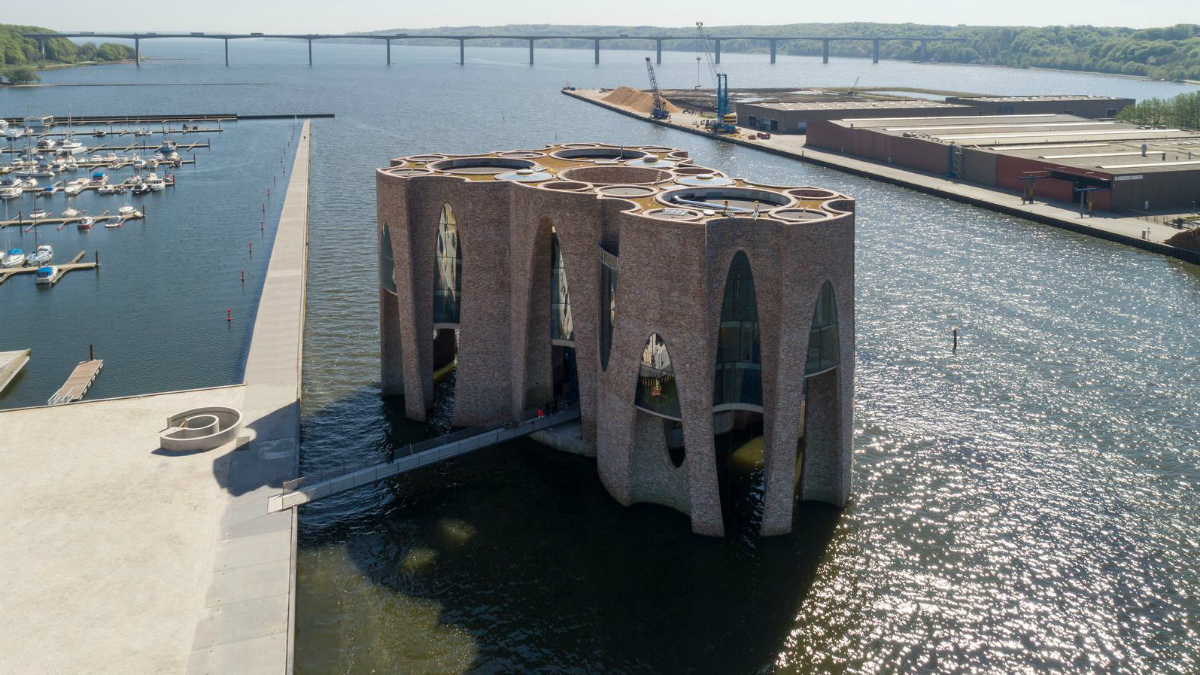 The three upper floors of Fjord House are private and home to the financial firm Kirk Kapital, whose owners are direct descendants of the founder of LEGO (suddenly the stacked brick construction makes sense, doesn't it?). These office spaces were also designed around the circle. Rooms are round and custom circular light fixtures and furnishings were specially created by Eliasson. Thanks to the arch cutouts, these spaces are flooded with light from all sides, creating bright, beautiful offices for the financial firm.
It all makes for a visually stunning piece of architecture that seems straight out of the future. And while it may be home to a business, we still think Fjordenhus is the perfect spot for a blade runner looking to hide out.
Editors' Recommendations