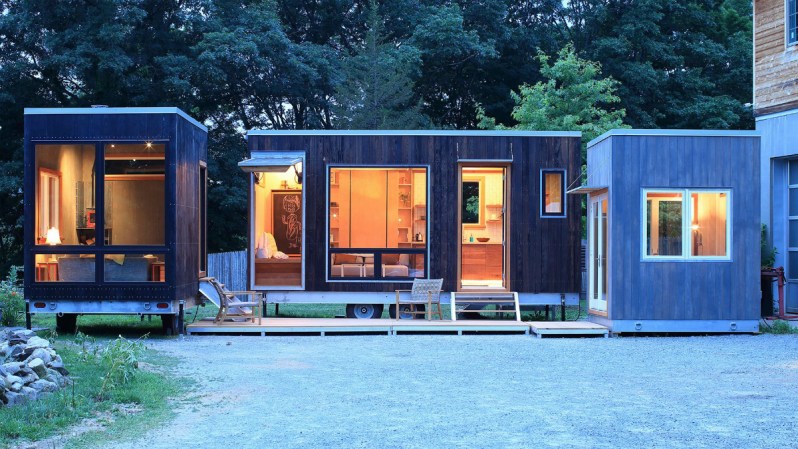 If there is one thing millennials all seem to have in common, it's the entrepreneurial spirit. Everywhere you turn, people are looking to create the next hot startup, work from home as a freelancer (not a bad gig, if I do say so myself!), or use social media to spread the word about their trendy little pop-up shop. Millennials are also saving money by living small in everything from 600 square-foot micro-houses to tiny houses on wheels. They want live-work spaces that are affordable, sustainable, and transportable.
So how do you create an affordable, mobile office that you are proud to show off to clients or customers? Cubist Engineering recently teamed up with SmartLam to create a series of tiny work cubes that are the perfect workspace solution for the millenial on the go.
In designing their line of tiny cubes, Cubist Engineering wanted to create structures that were sustainable, affordable, and durable. SmartLam's Cross Laminated Timber (or CLT) was the perfect solution. It's lightweight yet strong, allowing the tiny cubes to withstand the high winds that come with transporting them on the highway. Along with its unique structural properties, CLT is also environmentally friendly, provides great acoustics (recording studio anyone?), and has excellent insulation properties, keeping the spaces a comfortable temperature all year.
So far, three models of tiny cubes have been developed by Cubist Engineering, each with its own unique features that make them ideal for different types of work. The prefab cubes go up quickly and can be moved around wherever you want, allowing you to bring your office to clients or create a unique shopping experience for customers.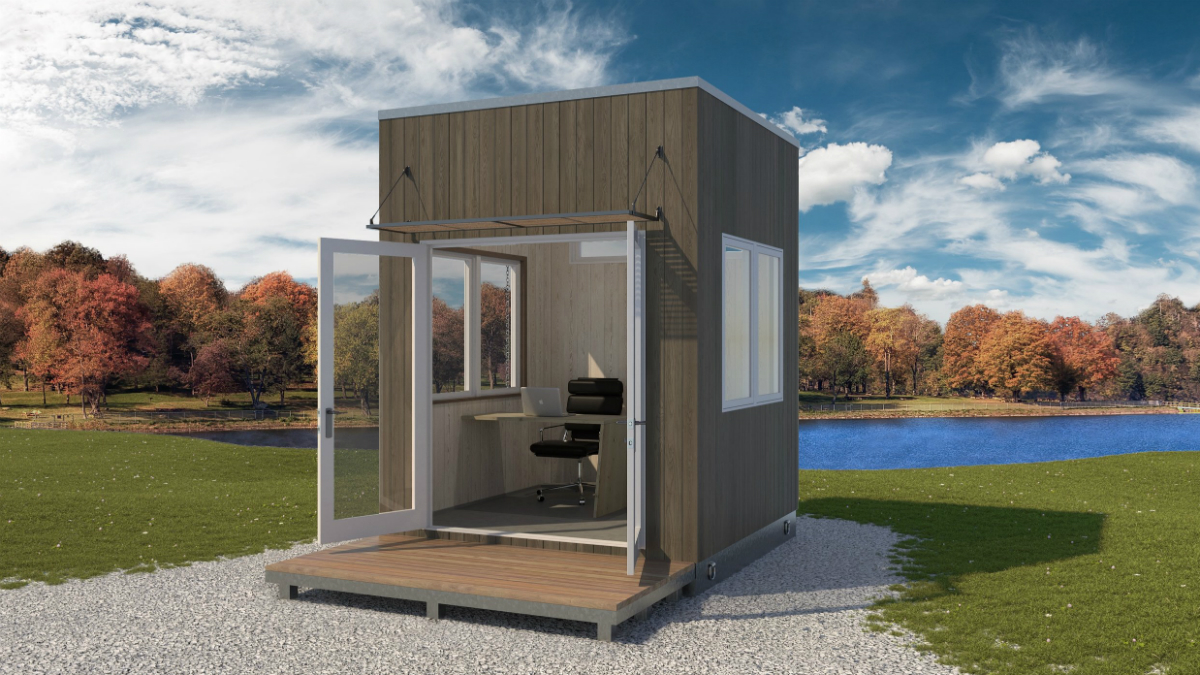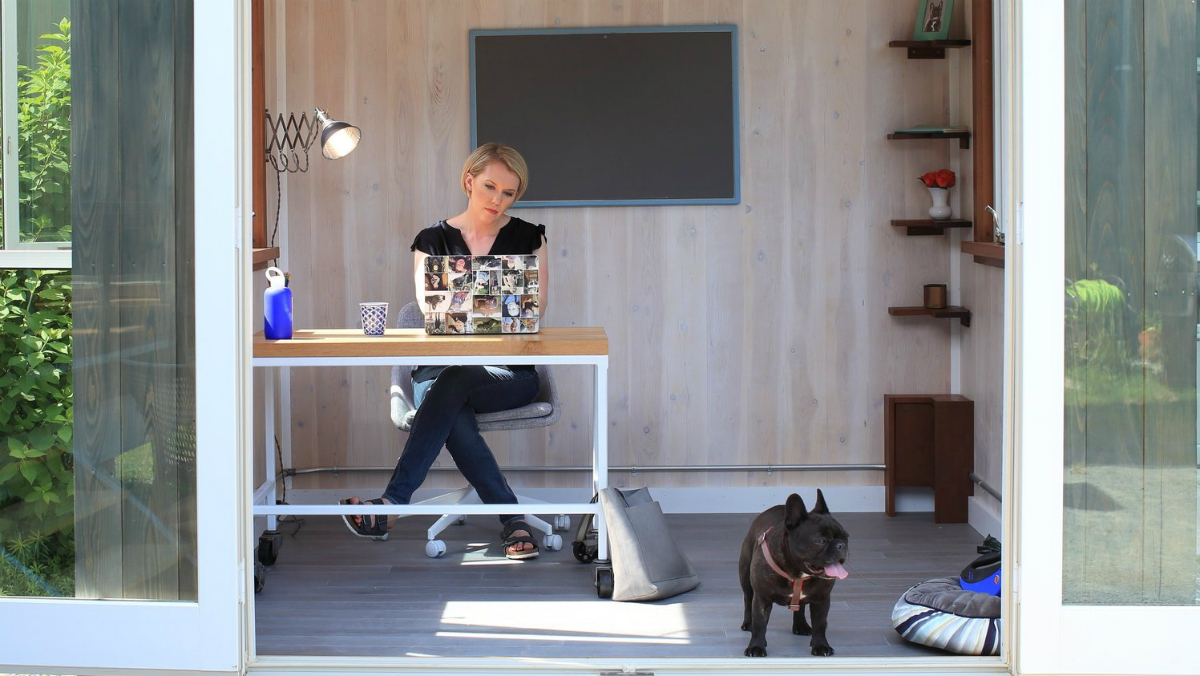 For one-on-one meetings with clients, The Newport provides an ideal space. At just seventy two square feet, it's the smallest model, but it provides a stylish minimalist space for getting work done. French doors, tall ceilings, and two windows make The Newport feel bright and spacious. And with a built-in heater, it's also the perfect retreat for holing up in the dead of winter to get some writing done, a la Henry David Thoreau.
The next step up is The Adirondack. At 106 square feet, The Adirondack is small enough to easily tow around town, yet large enough to create your dream pop-up store. It comes with a sleek sofa from Article and an LCD TV where you can display a slideshow of your products and pricing. The trendy shou sugi ban siding creates the perfect gritty backdrop for displaying artisan wares like your unique line of beard oils or hand-stitched vegan leather wallets.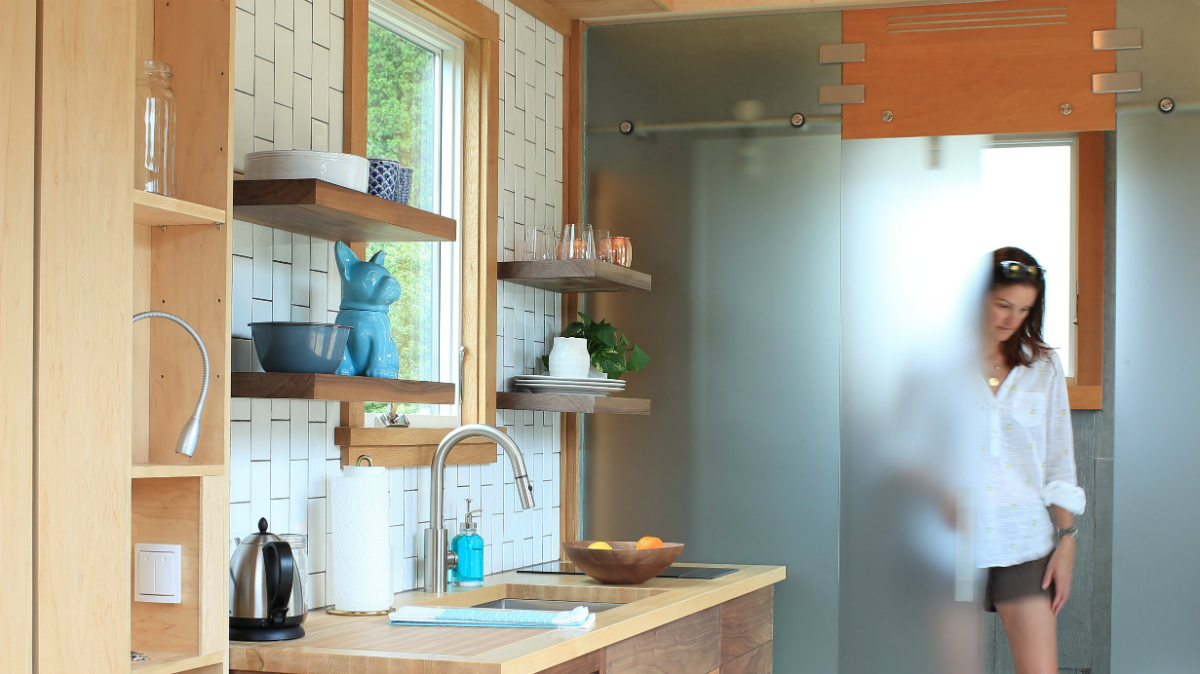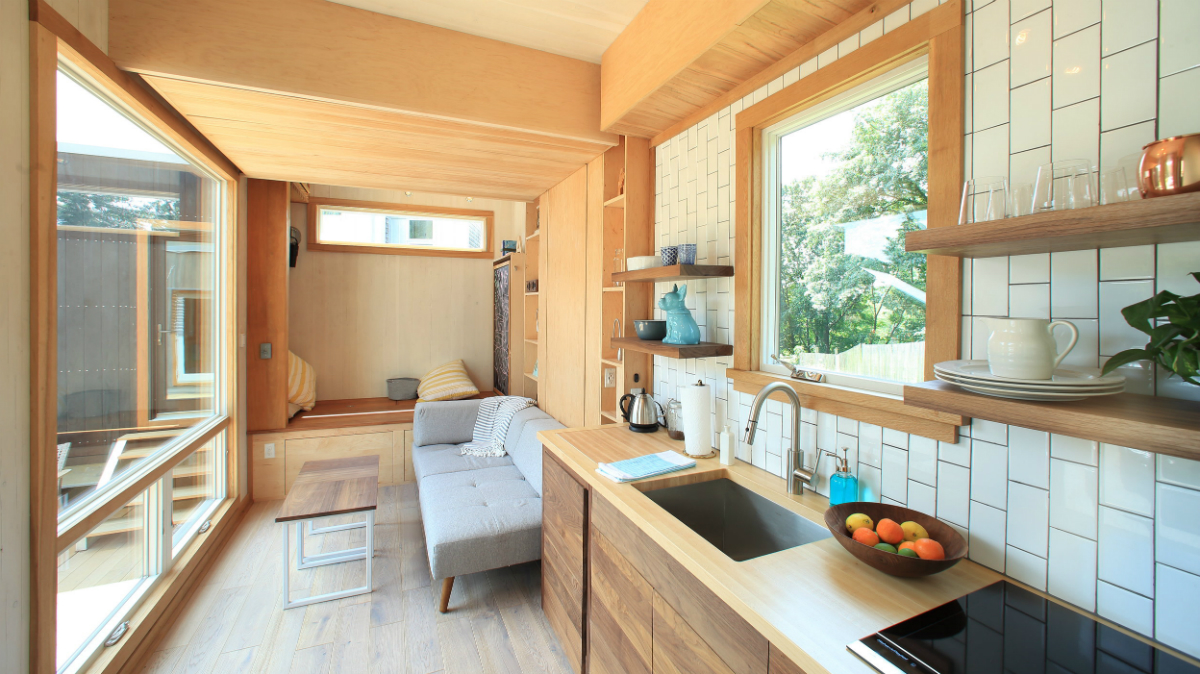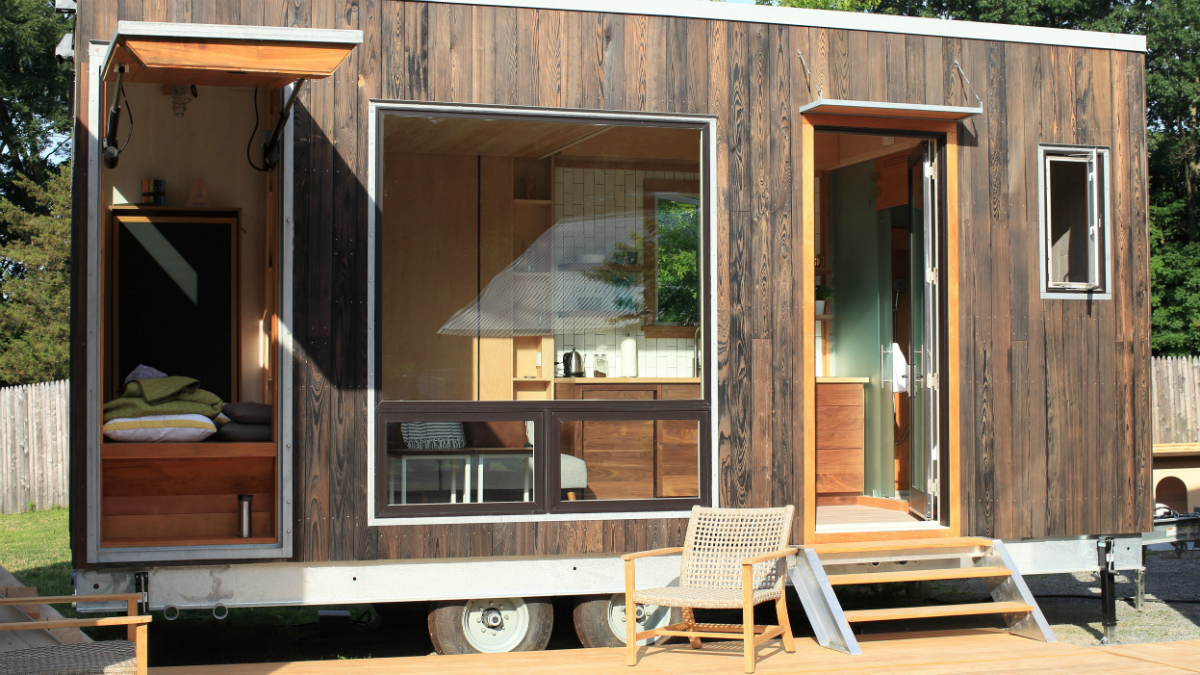 The largest model is The Sturgis – an ideal structure for a small team to brainstorm your business's next big idea. Coming in at 182 square feet, and complete with bathroom, kitchen, and full-size sofa, The Sturgis is a complete office space on wheels. If you truly want to work and live on the road, The Sturgis also features a queen-size murphy bed that drops down from the ceiling, turning your workspace into your homespace.
If you want something built a little farther from civilization, these tiny cabin builders will helicopter a tiny hut into whatever location your heart desires.