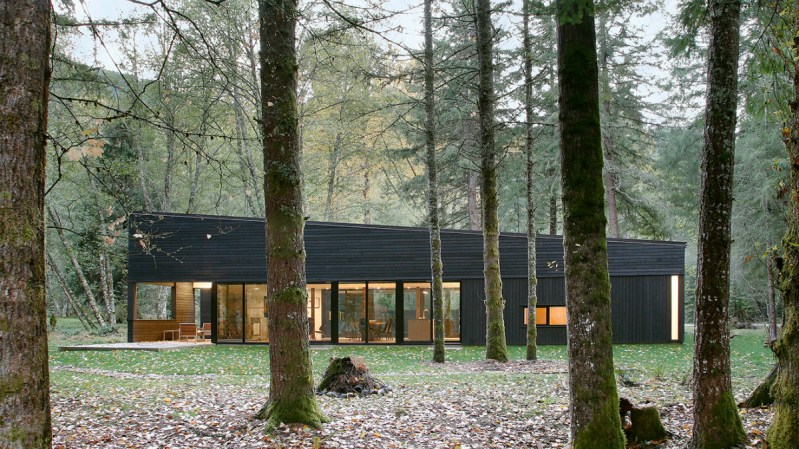 For many, a small cabin in the woods makes for the ideal retreat. Quiet, surrounded by nature, and hopefully near the water for some fishing or boating — a simple space to unwind on the weekends is the dream. Courtyard House on a River delivers all of that, but there's nothing simple about this small home.
Designed by Robert Hutchison Architecture, this home on the White River, a short drive from Mt. Rainier, Washington, provides everything a place in the forest should: plenty of outdoor space to enjoy nice weather, a wide open family room with a fireplace for gathering in the evenings, and a strong connection to nature.
Of course, you can't create too strong of a connection to nature, especially when your home is smack in the middle of elk country. For Hutchison, this meant designing an entry courtyard that allowed the family to be outside while keeping the elk herd at bay. The wall of the courtyard is enough of a visual barrier to let the animals know they can't walk through there. This allowed Hutchison to put in a full wall of windows on either side of the family room. Had he not included this barrier wall of the courtyard, the elk may have mistook the glass for a pathway and barreled straight into it. A clever solution to a very unique problem.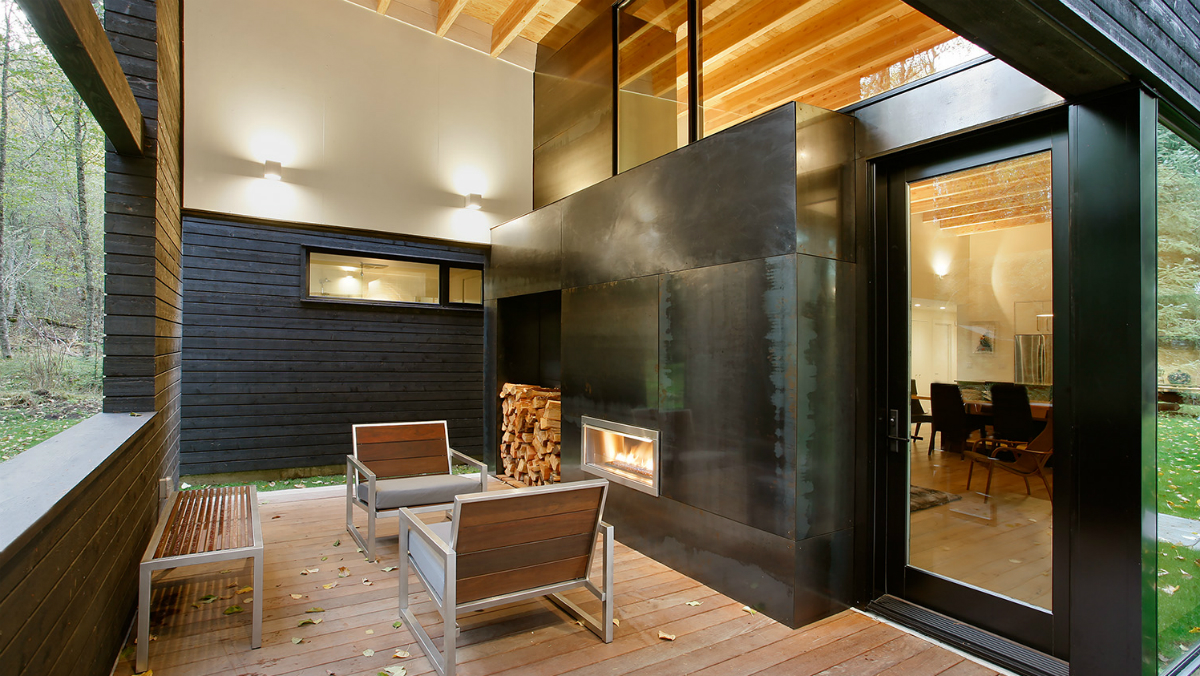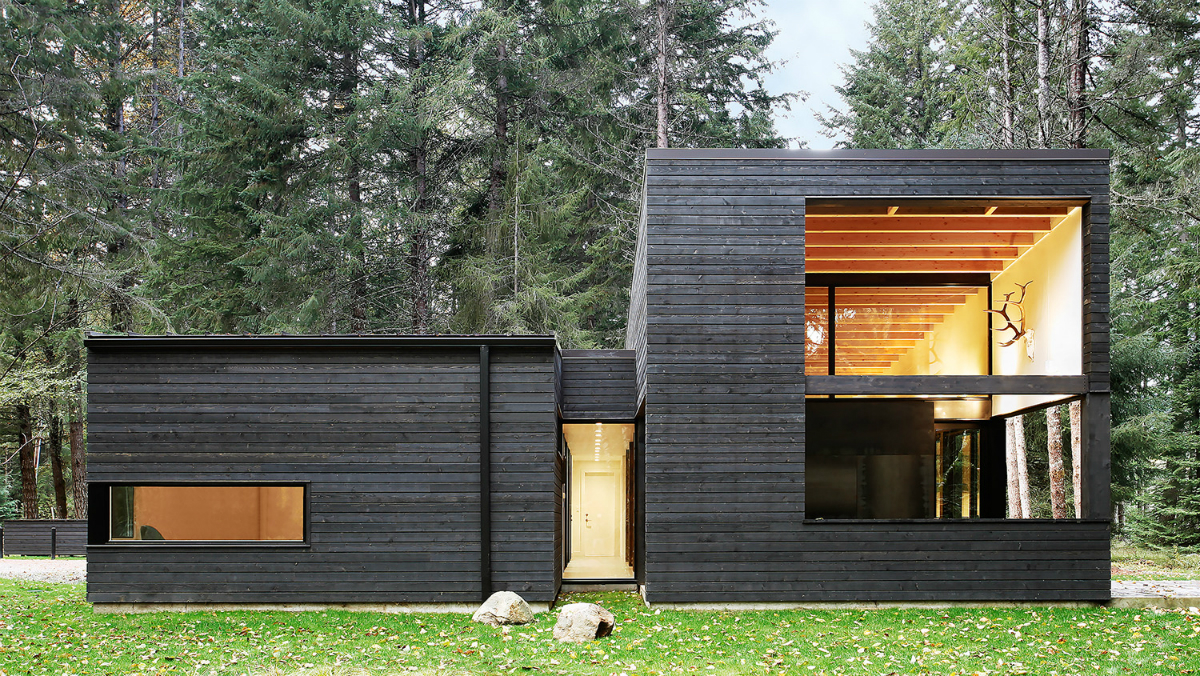 Stepping inside the home, Hutchison did a masterful job making a small space feel roomy. Double-height ceilings with exposed beams, light wood finishes, white walls, and plenty of windows to let in natural light all make the home appear larger than it is. The family room is outfitted with simple furnishings, allowing the black stone clad fireplace to become a focal point of the space. The office was designed with a wall mounted desk and storage shelves allowing enough room for two people to work in the tight space. The master suite features a spa-like bathroom with frosted glass partitions that keep the space feeling open yet private.
But the star of the home is the outdoor living room, complete with fireplace. This space created that deep connection to nature the owners were seeking. Another double-height ceiling and cutouts in the walls keep the room open, while the warmth of the fireplace adds a cozy touch. The concrete floor extends out to an open air patio providing more space for relaxing and taking in the sounds of the forest.
By today's bloated "McMansion" standards, a 1,900 square-foot floor plan seems tiny. However, Courtyard House on a River proves you can pack maximum usability, and style, into such a "small" space.
We're no strangers to Robert Hutchison's work. We went nuts over his Copper Guest House on Lake Washington.
Editors' Recommendations