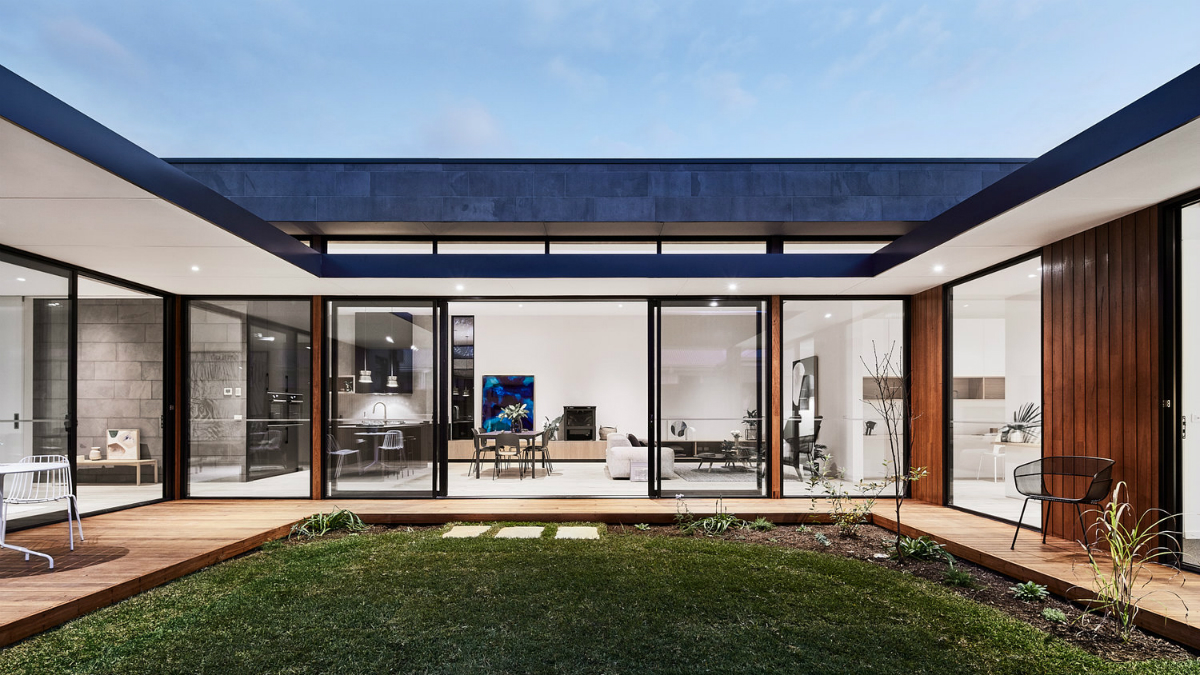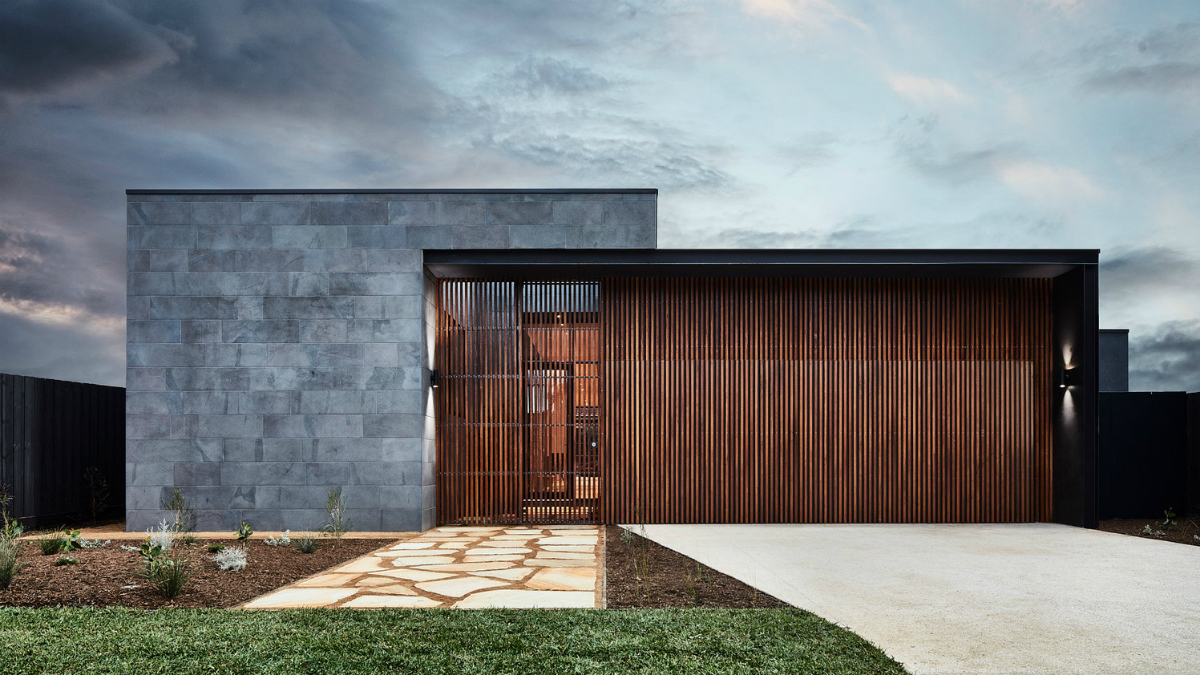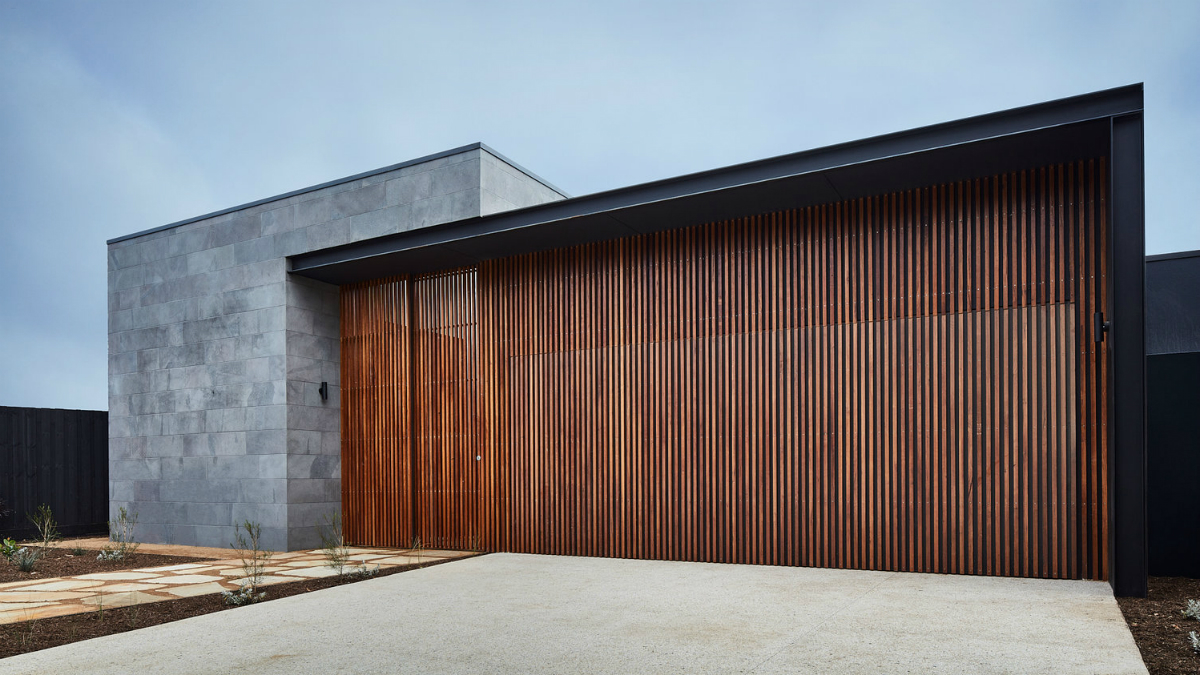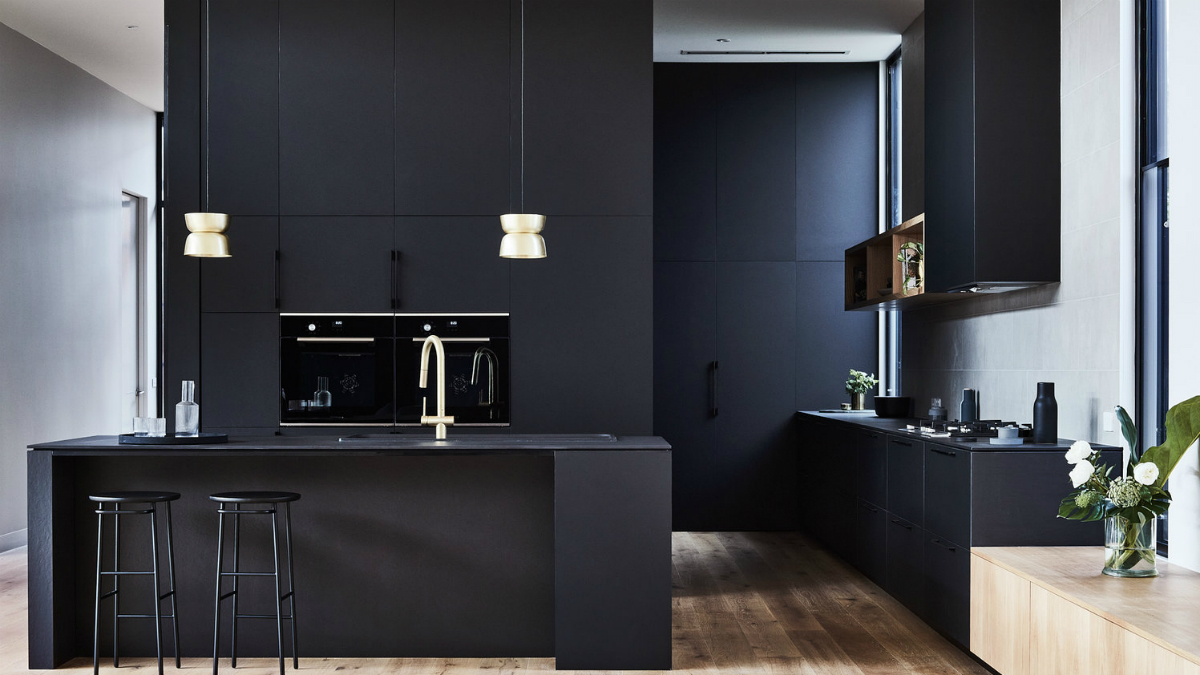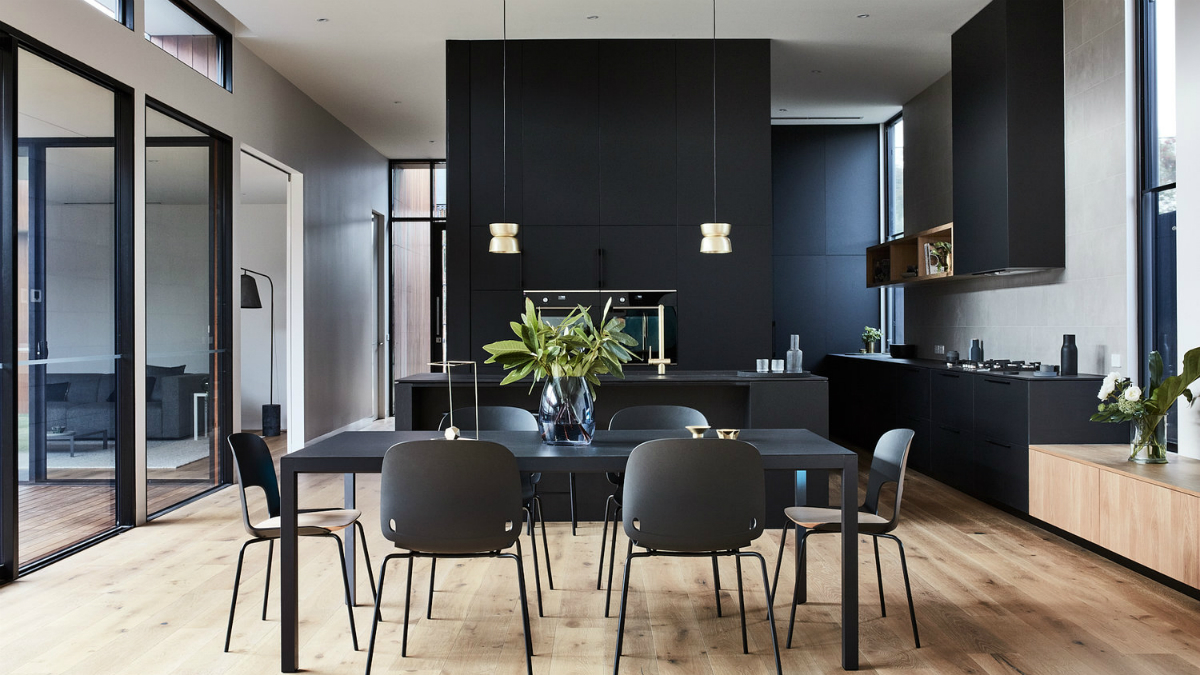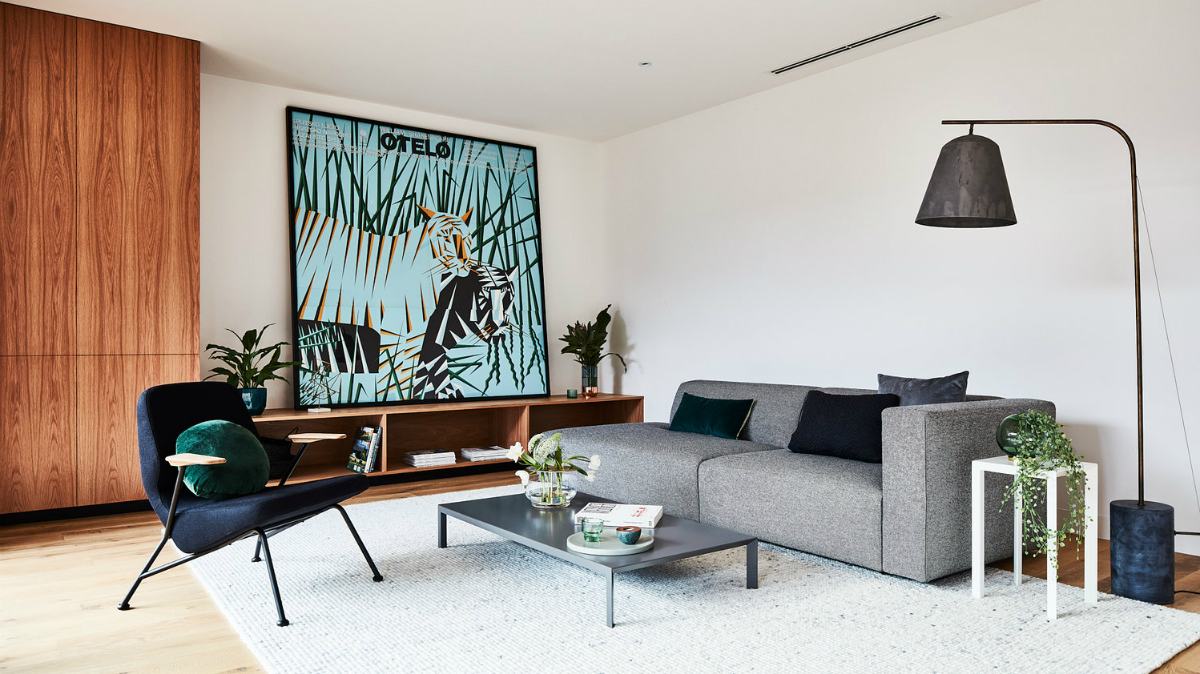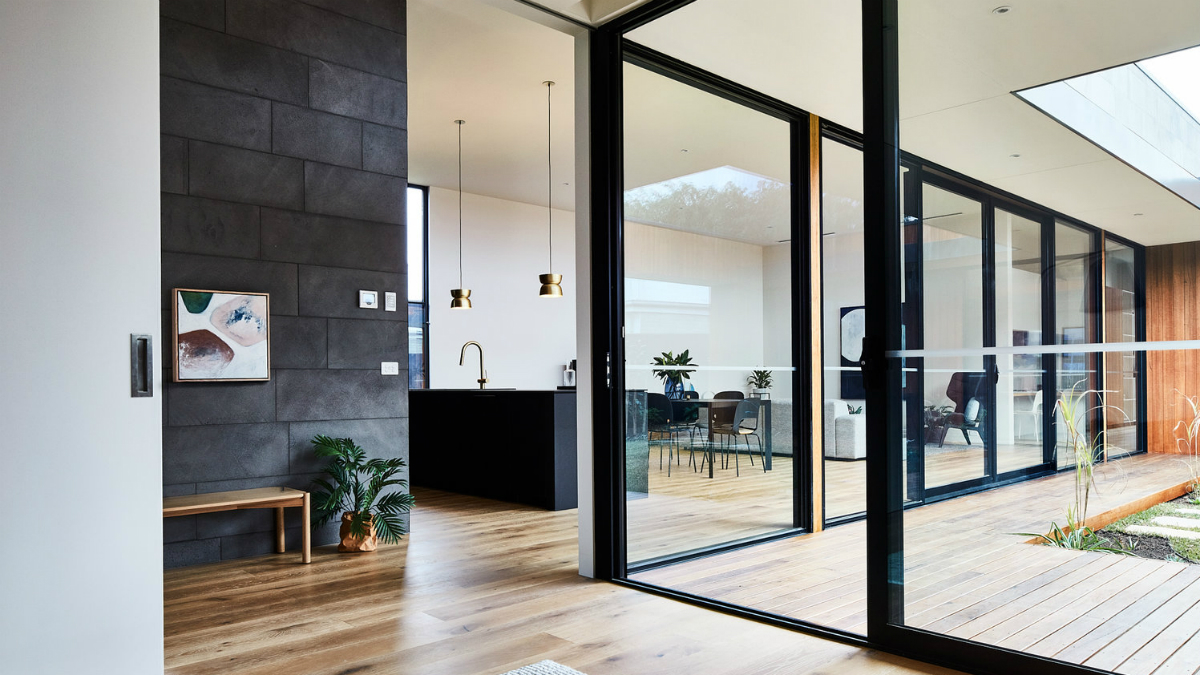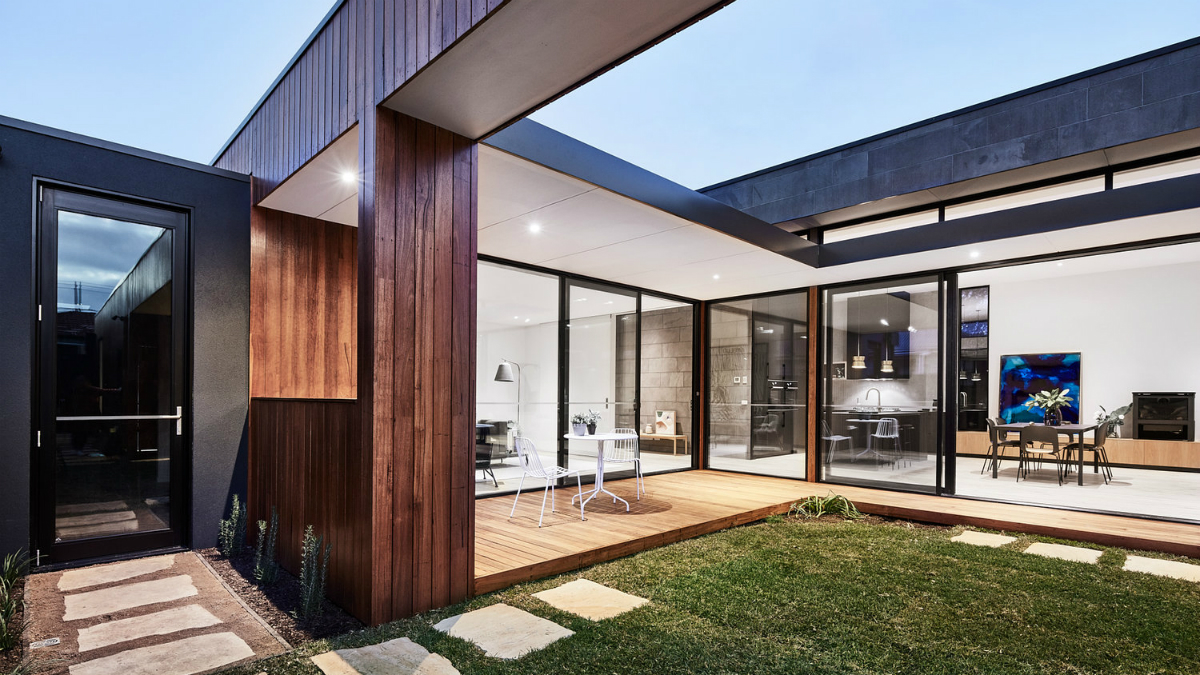 When you think "model home," you probably imagine a basic space filled with contractor grade finishes. One Australian home building company is looking to change all of that. The Auhaus Release from LifeSpaces Group is a series of designer homes created with luxury in mind. All of the homes in the series are stunning, but the Courtyard House is the star of the show.
Designed by architectural firm Auhaus Architecture, Courtyard House is a masterpiece of contemporary modern design with just the slightest gritty industrial touch to add a sleek, masculine feel to the space.
From the exterior siding down to the smallest finishes inside, Courtyard House was designed to wow. The front facade of the home is a stunning combination of bluestone and natural wood. The wood is slatted and allows fleeting glimpses to what's within. The staggered, flat roofline creates visual interest, drawing visitors in to the front door.
Inside, 11-foot ceilings, light wood floors, and white walls make the home feel large and inviting. The bluestone on the exterior continues inside, leading you down the main hallway to the family room, comprising the kitchen, dining area, and living room. A sleek, all-black kitchen plant itself firmly in the home, standing out in sharp contrast against the lighter finishes throughout. Mid-Century Modern inspired furnishings were employed as final touches.
The name Courtyard House comes from the layout of the home. Shaped like a U, the wings of the home create a central courtyard. The sitting room, family room, and master bedroom form the U shape, allowing each space a view of the secluded exterior space. The home is flooded with natural light thanks to walls of glass. Along with these three main areas, there is an office and bathroom off of the entry, a family command center, a small library, a guest bathroom, and two more bedrooms.
Outside, the courtyard was kept simple with a basic platform deck large enough for a cafe set and a grassy area in the center. Paver stones were used to create a path to a door that leads to the combination two-car garage and workshop.
While LifeSpaces Group may be located in Australia, that doesn't mean you can't have a Courtyard House of your own. Home plans can be ordered from their website. All you need to get the luxury home of your dreams is a piece of land and a contractor.
Want to check it out further? You can take a virtual tour of the home here. For other amazing Australian homes, take a gander at this Insta-famous house on the water.
Editors' Recommendations