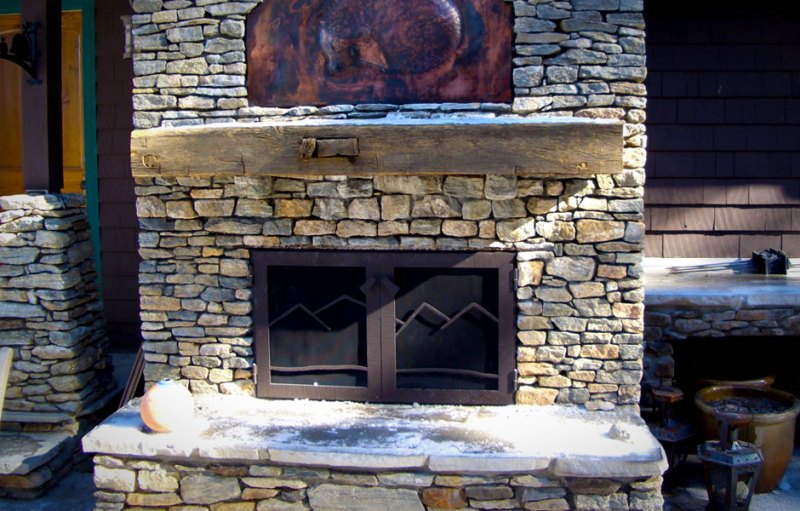 It's about that time for the ultimate winter man task in every home, building a fire! This is also the time of year when carpets get burnt, animals get singed and kids have to be seat belted into the sofa so as not to get near said fire. One way to reduce risks in all fields is to use a fire screen.
Sure you can get one at Home Depot, but if you want something that is going to stand out, work with a blacksmith and see what they have in the oven. Here are three we are fond of:
At Oak Hill Iron Works in Morganton, N.C., owner/blacksmith Dean Curfman and his staff perform the brutal work necessary to create screens sure to become conversation pieces in the homes of their owners.
"Every piece is hand forged," says Curfman, as he watches a worker heat an iron rod to an orange glow. He then uses a machine to hammer the hot iron into the shape of a leaf. It's grueling work and when they are working in the summer time, the heat can reach 115 degrees in the studio.
The best part about the offerings at Oak Hill Iron Works is they are basically unlimited. They'll tackle any project that comes through the door. You're really limited only by your own imagination.
"You bring us your concept and we'll make something you'll love," says Curfman. "If we can't make it, you don't need it."
Fireplace screens crafted by Whit Hanschka are just as intricate. He opened his shop in 1996 on Martha's Vineyard and has been creating elaborate pieces since. He's created many impressive screens including one that's wrought iron with a copper eel design, a bronze and copper model, and fish swimming over waves made from wrought iron, stainless steel and bronze.
In Chagrin Falls, Ohio, Village Blacksmith, Inc. is the forge and shop of artist/blacksmith Ken Roby. He offers hand forged screens and fireplace accessories, as well as a variety of other items. You can see an example of his work here.