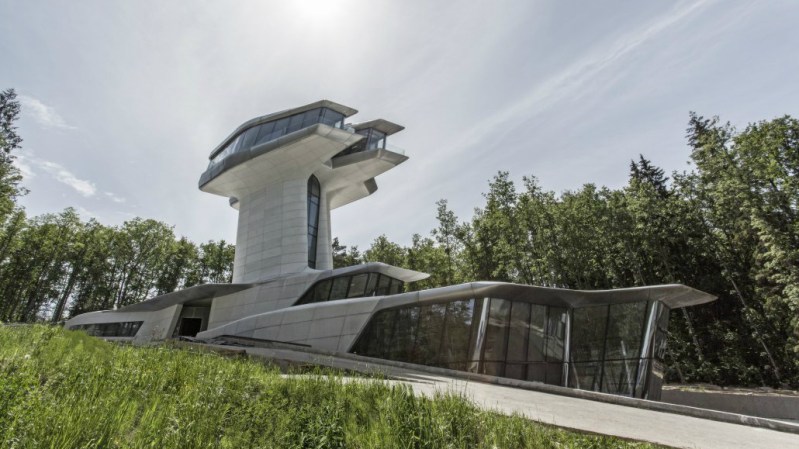 There is no denying the genius that was Zaha Hadid. Her untimely passing in 2016 left a gaping hole in the architecture world. With the ability to create buildings that defied gravity — sometimes physics she left her unique stamp on the world in the countless public and commercial buildings she designed.
But she was no residential architect, which makes Capital Hill Residence so special. Plus, the thing looks like a spaceship, which is just so badass.
When plans to develop a commercial space together fell through, Russian businessman Vladislav Doronin did not give up on his dream to work with Zaha Hadid. He was able to convince the architect to design his private residence, located in the Barvikha Forest near Moscow. Dubbed the Capital Hill Residence, the home stands out not just for the signature Hadid swoops in the roof-line, but for the 70-foot tall tower in the center.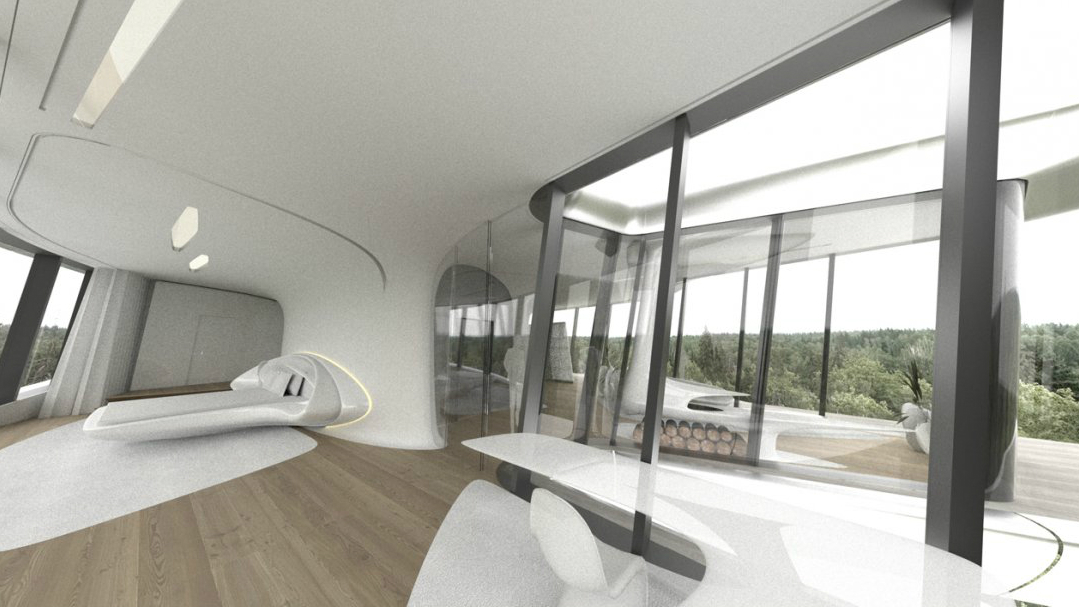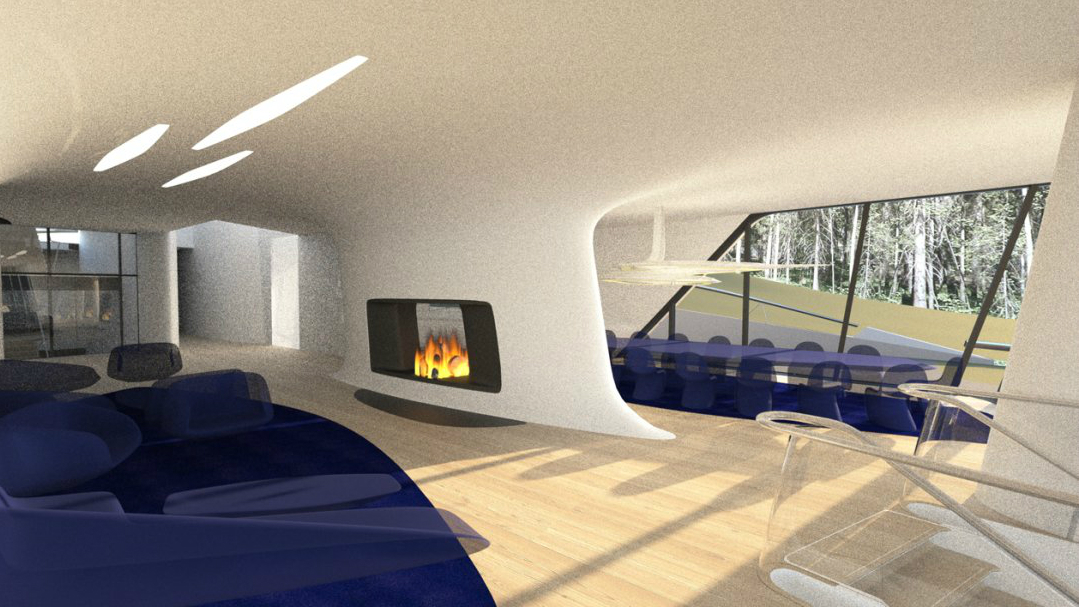 Insisting that his master suite have an above-the-treeline view, Doronin presented Hadid with a challenge: how to keep the main living spaces at ground level, while giving her client the view he so desired. The answer was that looming tower in the center of the home.
The remainder of the home is spread out among three ground-floor levels that step down to follow the slope of the land. On the highest level is the entrance, library, children's space, and guest suite. Stepping down a floor, there is the living room, kitchen, and a pool. At the very back of the home, moving down yet one more level, is the "leisure" area.
The inside of the home continues the "spaceship" style with undulating walls, swooping arched doorways, and white walls and ceilings that create a futuristic feel. The unique shapes of the rooms required that all of the furniture for the home be custom made, so although the project was built long before Hadid passed away, it was only recently that Doronin finally put the finishing touches in place. The result is a home Hadid had referred to as perfect for a "Russian James Bond." But we think it's better suited for a "Russian Captain Kirk."
If all the soft angles in this house doesn't appeal, check out a few Brutalist offerings to engage your straight-edged interests.
Editors' Recommendations