Now that more states are finally seeing the light and fully legalizing recreational marijuana, the majority of the U.S. population lives in a state where weed is available in some form. To celebrate America getting over that mountainous hump and our continued slow roll toward becoming a green-tinged paradise — and observe the sacred stoner holiday of 420 as one of National Importance —we've rounded up the best weed accessories, gear, and gadgets you can obtain legally without resorting to a sketchy head shop or asking your older cousin with that patchy mustache.
And, since we're based in Oregon, home to some of the cheapest weed in North America, we are 100% familiar with all of these products in ways someone from weedless Alabama might never know. But don't fret, Budless in 'Bama, we've got a good feeling about the future, so you might as well start buying your paraphernalia now.
So, friends, prep the snacks, pack a bowl, and get ready to do some stoned shopping.
Dr. Dabber Switch
For the top spot on our round-up, we're bringing out the big guns in the form of the Dr. Dabber Switch vaporizer. Not only can this gadget vaporize bud, it can also be used as a dab rig for oil/shatter/wax with the added benefit of not needing a mini-blow-torch to get that THC flowing. Using a patent-pending induction heating method, the Switch is completely without heating elements, meaning you'll never have to worry about accidentally burning your house down when you stumble stoned from the couch to the pantry for your favorite snack stash.
Summerland Pleasure Point Slate Black Ceramic Bong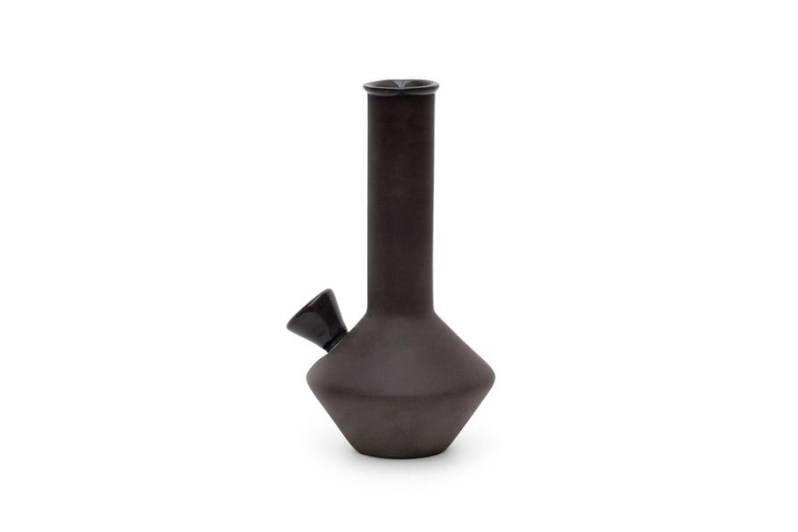 Beauty is in the eye of the beholder, and anyone who holds this bong can never doubt its glory. Made from black-glazed ceramic, the Pleasure Point bong from Summerland offers a quality smoke session while blocking out all the nasty visuals you'd normally find in a clear glass bong. And for that, we salute you, Summerland. It also just looks damn good sitting on a side table in your living room. No shame, stoners! No shame.
Cannabolish Cannabis Odor Removing Set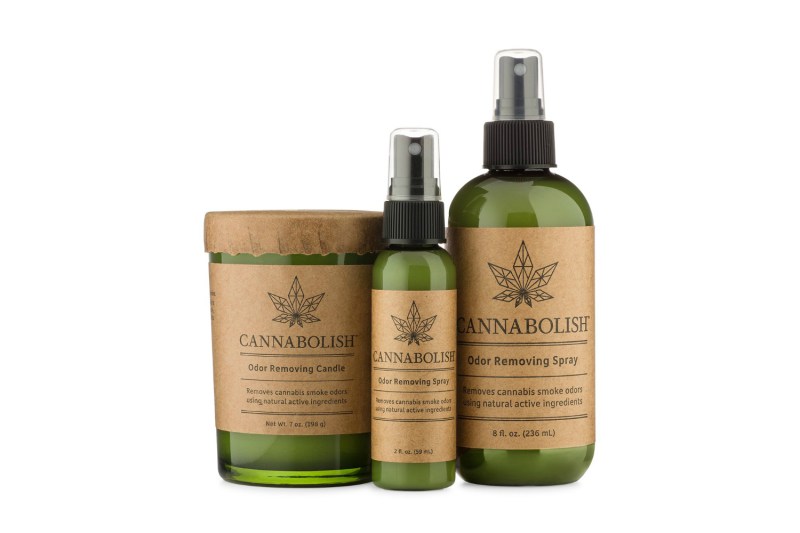 Nosy neighbors are a nuisance. Nosy neighbors with a nosy nose are even worse. Head that problem off at the pass with the Cannabolish Cannabis Odor Removing set. Well worth the price (which, in Oregon, is more expensive than some eighths), the Cannabolish candle and odor removing sprays are actually effective and eliminate odors rather than cover them up. It also leaves behind a pleasant, minty smell that's reminiscent of juleps and horse-racing. Just in time for the Kentucky Derby.
Daily High Club Honey Bear Dab Rig and Bong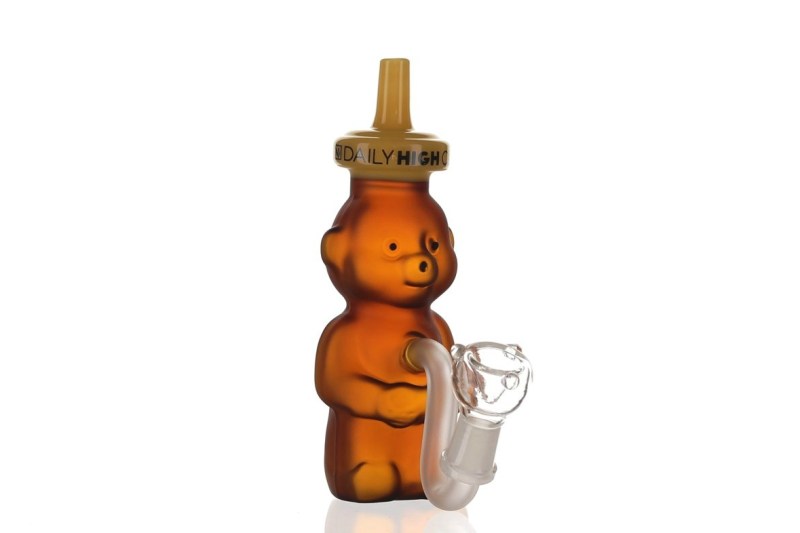 We really can't think of a cuter smoking device. You can get this little honey bear in brown or in a clear version and watch as he darkens up over use. The only downside to this little guy? Cleaning is a touch difficult, but with some hot rubbing alcohol and some vigorous shaking, this cub will come out spotless.
Daily High Club El Primo Subscription Box
Leave it to the creator of that cute bear above to bring you the best weed subscription box on the internet. For just $30 a month, you get a shipment of fun and useful accessories and devices. From rolling papers to roach clips to bowls, you never know what kind of great little gadget you'll get in each box. And what's better, this stuff isn't junk that's going to break or fall apart after its first use – instead, Daily High Club offers high-quality products from know smoking brands.
Higher Standards Glass Tips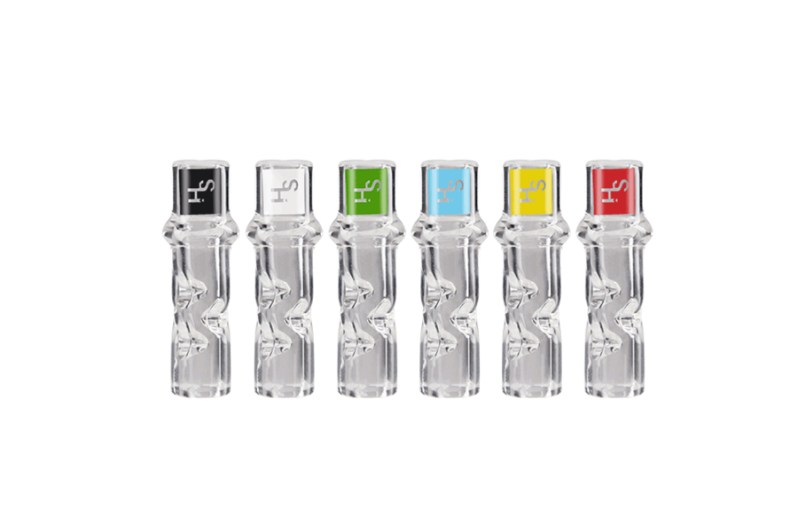 Stop relying on cardboard roaches when it comes to your joints. Upgrade your rolls with these glass tips from Higher Standards. Simply place in one end of your joint as you roll it up, light, and go. The glass prevents your lips from burning while also keeping them a safe distance from the tar that inevitably starts to leach out from that super sticky. Bonus: These can be used as one hitters for quick back-alley inhales.
Carve Designs Geekey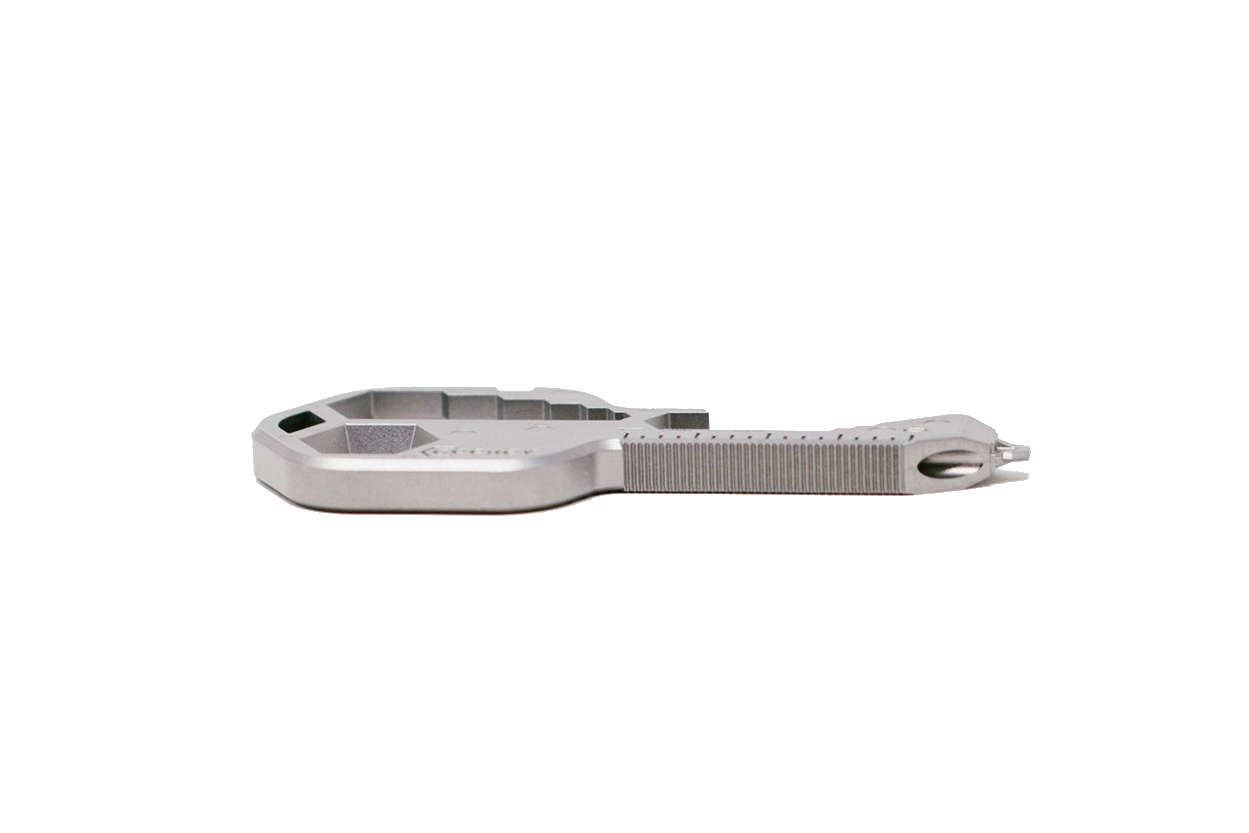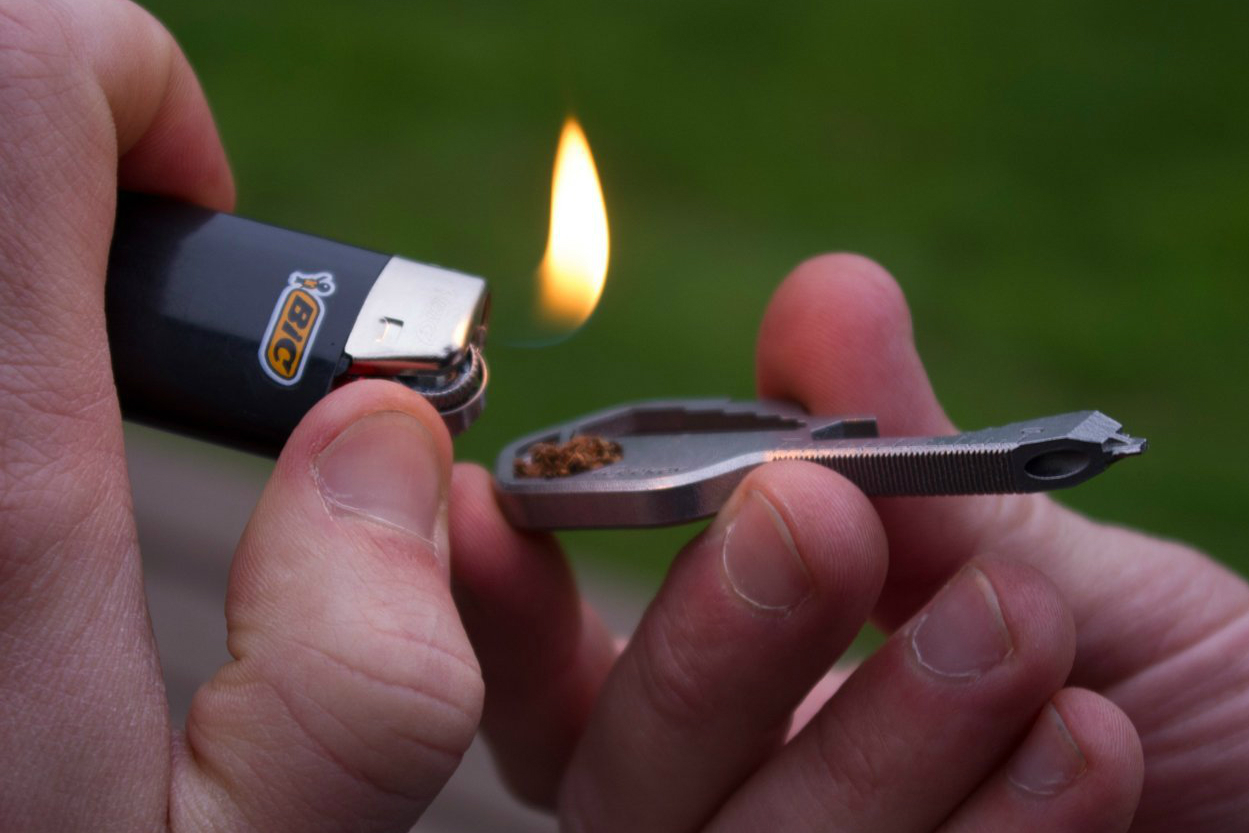 Another handy device to help when public smoking (or a serendipitous surprise-smoke pops up), the Geekey by Carve Design is a streamline, key-shaped bowl that also doubles and triples as a useful utility tool. Not only will this get you high, it can also help you fix your bike, file your nails, or drive a screw. It's the modern gentleman's equivalent of an old school Swiss Army knife.
Pax Era Vaporizer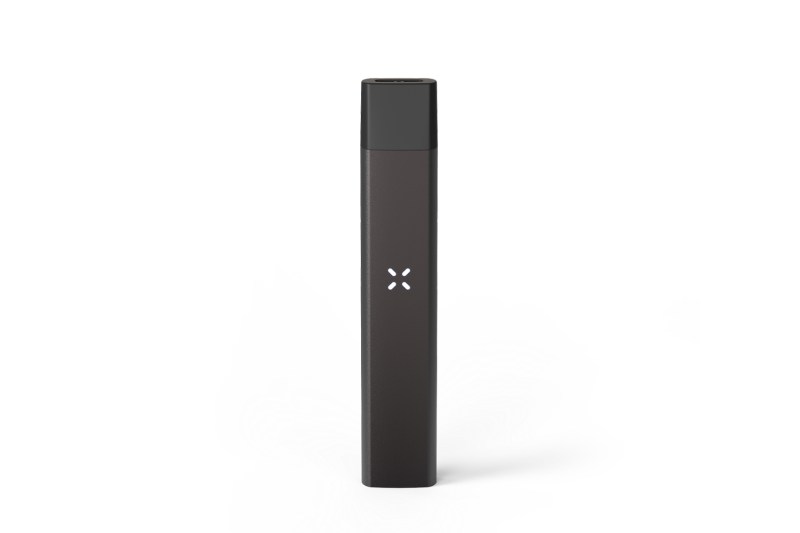 Pax has come a long way since its initial bulky vaporizers. The brand's latest, The Pax Era, is designed to be used in states where recreational cannabis is legal and the Pax-proprietary oil pods are available. Fully rechargeable with multiple heat settings and the ability to lock the device via Bluetooth (kid safe, parents!) the Era is our favorite everyday, on-the-go vape pen.
Cannador 4-Strain Cannabis Humidor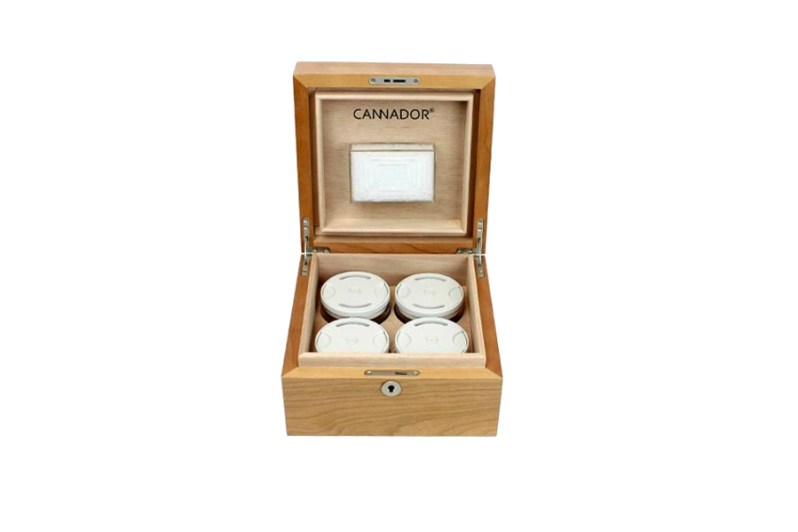 What's the point in buying really great, really legal weed if you don't have the tools to store it properly. Keep your weed fresh and take a page from a cigar aficionado's book and get yourself a humidor for your cannabis – a Cannador, if you will. This beauty is constructed from solid wood, features a double-sealed lid so no smell escapes, offers four glass containers that can hold 1/4 oz of bud each, and sports a lock and key for safety.
The Glass Blunt Store Twisted Glass Blunt "Swished Edition" Cigarillo Mini Edition
We love a Swisher Sweet rolled blunt just as much as the next pothead, but this glass blunt blows all organic weed bindings out of the water. With a glass cylinder frame and an internal metal corkscrew and filtered mouthpiece, this glass blunt works by loading the weed in, lighting the correct end, and simply twisted the inner corkscrew as the blunt is smoked, pushing the spent marijuana and ash out the front. Every hit is a touch of green with the Twisted Glass Blunt. Careful though, get into this guy too deep and you could burn through an ounce in a week, easy.
Shine 12-Sheet Pack 24K Gold Rolling Papers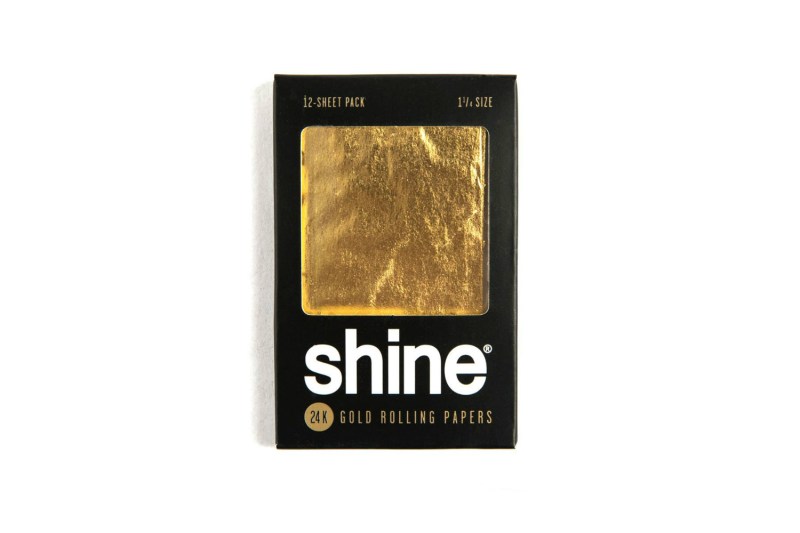 Roll your weed in papers the same color as Post Malone's teeth with a pack of gold leaf papers from Shine. Made from real 24k edible gold (just like those flakes in Goldschläger) with a hemp blend base, Shine papers burn smoothly with the added effect of making you look (or at the very least, feel) badass and insouciantly profligate.
Marley Natural Small Tray
No one is going to call you out for grinding up your weed and rolling a blunt directly on your coffee table, but they're definitely silently judging you for it. No self respecting stoner would be so reckless as to allow his stuff to lay on an unbordered surface. In places where weed is still illegal it's a precious and rare resource! So keep it all together with this smooth wooden tray from Marley Natural. When not acting as a surface for your sojourns into stonerdom, it doubles as a remarkably handsome valet.
Heir Waterpipe Silver Edition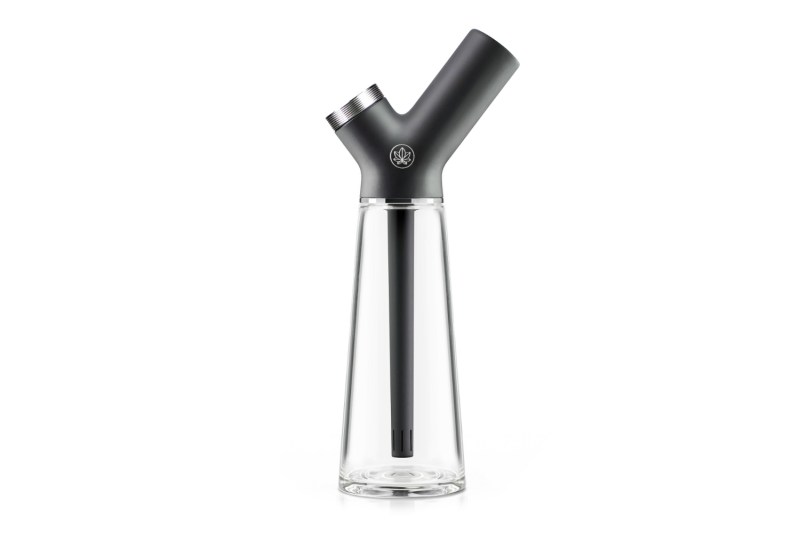 Look at this, friends. No, seriously, just look at it. It's like a weed lover from the future came back in time just to bestow upon our barbarian selves a civilized, aesthetically pleasing, minimalist masterpiece of a bong. In the works since 2015, Heir is finally available for order (and if sold out, pre-order for the next production batch). But there's more to a book than its cover and this bong has plenty packed inside. Designed to be easier to hold, easier to clean, and easier to light, the Heir waterpipe is the only bong a true cannabis connoisseur requires because it allows for both the biggest hits and the best flavor. Check out our full review here.
Now that you've got a stash, queue up the best weed songs for your next smoke sesh, then have a tipple from these great cannabis-infused cocktails.
Editors' Recommendations