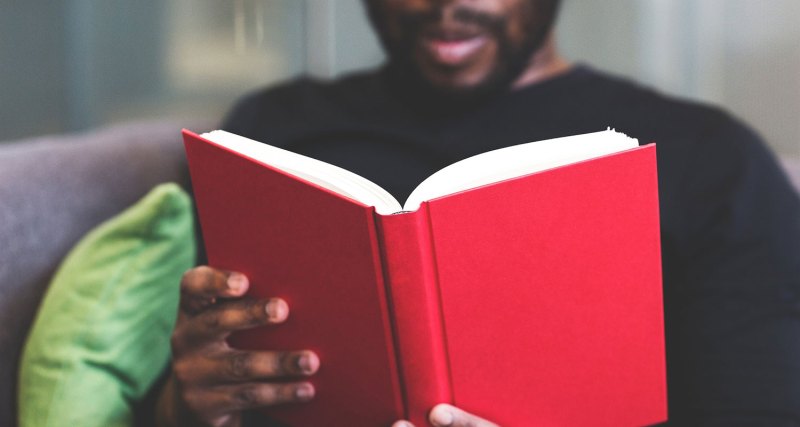 Charles Dickens once wrote that "procrastination is the thief of time." With cold weather fast approaching, you'll soon be craving quality time by the fire with a good book, the right cigar, and a glass of whiskey to keep you warm — and the last thing you want to do is procrastinate choosing the perfect reading for those cozy nights. We've rounded up some of our favorite reading chairs to curl up in this season.
Restoration Hardware Library Leather Chair, $1,995-$2,750
Designed with great European reading rooms in mind, this sturdy chair is built to last. Impeccable brass nail-head detailing and curve-appeal are both stylish and inviting. The cushion is padded, with a down-feather fill that welcomes you into an extra-deep seat tilted at just the right reading angle. A huge variety of colors (along with the option of fabric instead of leather) make this a powerful throne for any bibliophile's kingdom.
Herman Miller Eames Lounge Chair and Ottoman, $6,140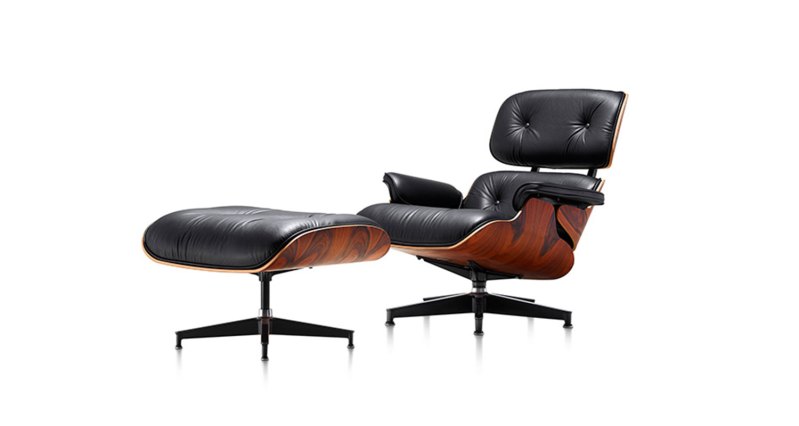 No reading chair round-up would be complete without the seminal Eames Lounge Chair and Ottoman. From Frank Sinatra's Palm Springs palace to Frasier Crane's luxurious slice of Elliott Bay Towers, this cozy pairing has racked up quite a list of famous friends. The basic design hasn't changed much in the 60 years since the Eames made its debut; it still boasts all of its original, hand-assembled craft and the aesthetic feels as sleek as ever. Just because the set still hearkens back to its predecessor doesn't mean it lacks modern luxury. Today, you can get the chair and ottoman in two different sizes, leather or Mohair upholstery, and your choice of veneer. Behind of its artsy exterior, the set is also loaded with smart details that cater to comfort; this MoMa-worthy lounger sits at a slight angle, with a cushion that supports your lower back.
London Leather Lounge Chair, $1,400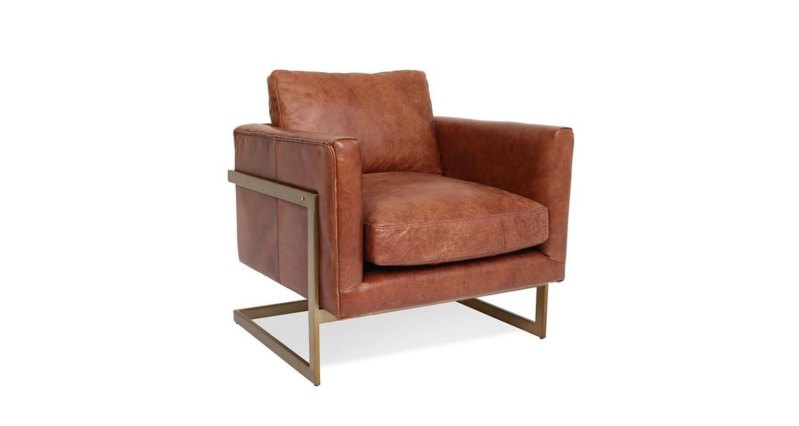 It may be true that "all that is gold does not glitter," but this London Leather Lounge Chair is certainly an exception. It's gorgeous gold frame adds a pop of urban modernism, while the Cognac-color leather upholstery recalls the grandiosity of its European predecessors. With an iron base and plush foam cushions, this eye-catching chair will keep you comfortably sipping whiskey and reading Whitman for many winters to come.
Restoration Hardware Churchill Leather Chair, $2,195-$3,695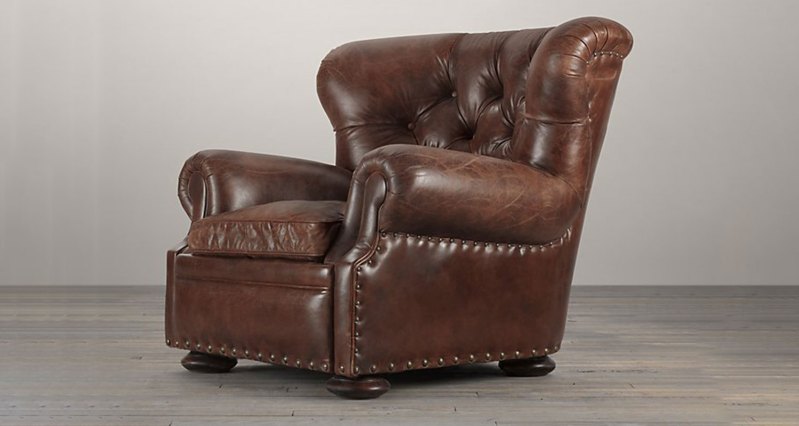 If you want to dive into the classics, this luxurious Churchill Chair is the perfect place to park. With a low, deep seat; fine finishes; a sturdy hardwood frame; antiqued brass nail-head detailing; and contours that border on regal, this chair will bring a classic dignity to your den. You can choose leather or fabric, foam or down-filled cushions, and a variety of colors. The only problem with this big beautiful chair is that once you settle in, you may never want to leave it.
Did you embark on your reading chair search hoping to ultimately land in the lap of pure luxury? We're pleased to tell you that your journey is almost over. El Purista RA 1.15 is more of a personal oasis than a simple reading chair. It is made from molded beech and walnut wood (taken only from sustainable forests) and upholstered in smooth aniline leather. The sweeping arms double as soft-close drawers and open storage space, so you can keep your reading material handy. Each chair and ottoman is handcrafted, with an artisan expertise that makes every set unique, from the solid steel frame to the plush leather cushions.
Editors' Recommendations