There's nothing quite like kicking back on the couch after a long day and watching your favorite shows on a big, high-definition television. Whether you need to add a second or third TV to an entirely new room or you're looking for a significant upgrade for your living room, we strongly suggest adding a smart TV to your holiday shopping list. They're a massive upgrade over old-school "dumb" TVs, and thanks to the incredible Black Friday TV deals we're starting to see as retailers like Amazon and Best Buy start their Black Friday deals early this year, they are more affordable and accessible than ever before. Here are some you should absolutely shop today — wait until Black Friday weekend (or worse yet, December) and you might just find yourself out of luck as the shelves clear out and retailers struggle to replenish stock in time for the holidays.
Best Black Friday TV Deals 2022
Insignia 24-Inch HD Fire TV —

$120, was $170

Hisense 32-Inch H55 Series HD Android TV —

$245

TCL 40-Inch 4 Series Full HD Roku TV —

$230, was $350

Insignia 58-Inch F30 Series 4K Fire TV —

$400, was $480

Samsung 70-Inch TU6985 4K Tizen TV —

$680, was $750

LG 55-Inch C1 Series OLED 4K webOS TV —

$1,500
Insignia 24-Inch HD Fire TV — $120, was $170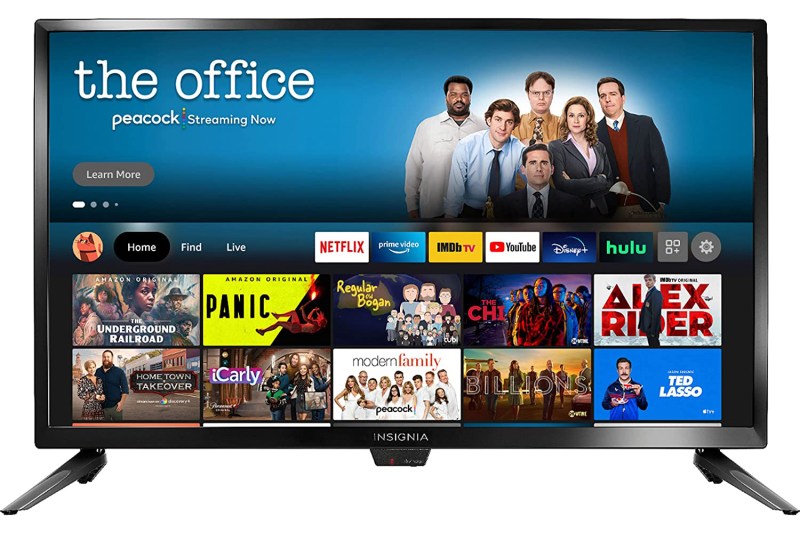 Why Buy
Possibly the cheapest name-brand smart TV on sale right now
Fire TV software is perfect for Prime members
Works with Netflix, Hulu, Disney+, and other popular streaming services
Alexa remote lets you do everything with voice commands
You don't have to pay out the nose to get a smart TV now, and even cheap televisions come with built-in streaming capabilities. This 24-inch Insignia Fire TV is the perfect example, and for the price, you're not going to find any better Black Friday TV deals right now. As a smaller television, it's the perfect size for a kitchen, office, kids room, RV, or other space where a big screen would be out of place, and it comes loaded with Fire TV smart software so you can get streaming right out of the box. Not only is Fire TV ideal for Prime members, it's also fully compatible with other popular streaming apps like Netflix and Disney+.
It may not have the bells and whistles of larger 4K TVs, but it's far from bare-bones. Included is the Alexa voice remote, which lets you access your media libraries, control playback, open apps, switch between input devices, and search for content all with simple hands-free vocal commands. If you have an Alexa hub such as an Echo smart speaker, then this TV can also be seamlessly integrated into your wider Alexa smart home ecosystem. You can even use the remote's mic to control other connected devices, which works great if you need to place the television in a location that's beyond the voice range of your Echo speaker.
Hisense 32-Inch H55 Series HD Android TV — $245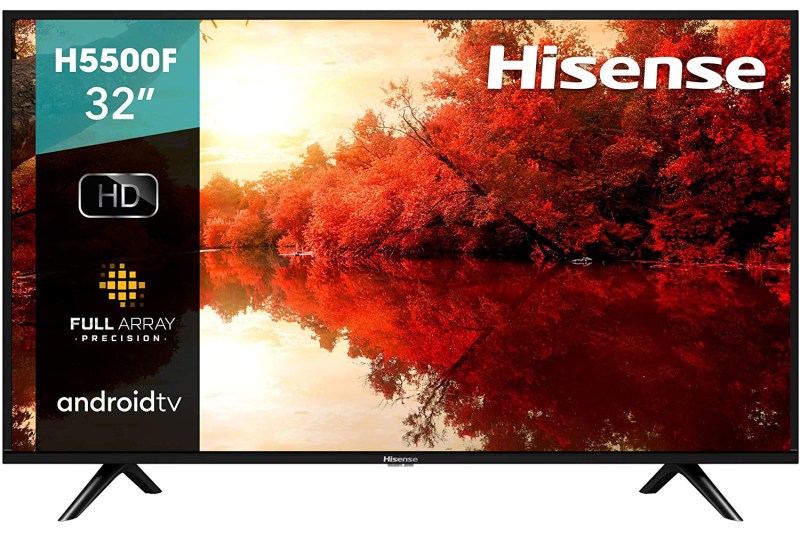 Why Buy
Android TV software supports all your favorite streaming services and apps
VESA mount compatibility for wall-mounting and monitor stands
Includes handy voice-enabled remote
Built-in Google Assistant, but it's also compatible with Amazon Alexa
Another suitable option if you're in the market for a smaller television is this Hisense H55 Series HD smart TV, which measures 32 inches. That puts it in a good size category for a small bedroom, office, or similar space, and it's pretty light on your wallet, too. This smart television runs on Android TV software, so it's compatible with all of your go-to streaming platforms and apps, and features built-in Google Assistant voice controls via the included remote. It's also compatible with Alexa, allowing you to sync it with your Alexa smart home ecosystem if you favor that instead.
With its VESA mount capability, the H55 Series TV is simple enough to hang up on a wall or even on a suitable desktop monitor stand. It also has built-in Bluetooth audio connectivity. This means you can cast music to the TV right from your phone or other mobile device, or hook it up with wireless accessories such as a Bluetooth soundbar or headphones. You've also got two HDMI ports and a composite video/audio connections for hooking up your external media devices such as Blu-Ray players, gaming consoles, and stereo equipment.
TCL 40-Inch 4 Series Full HD Roku TV — $230, was $350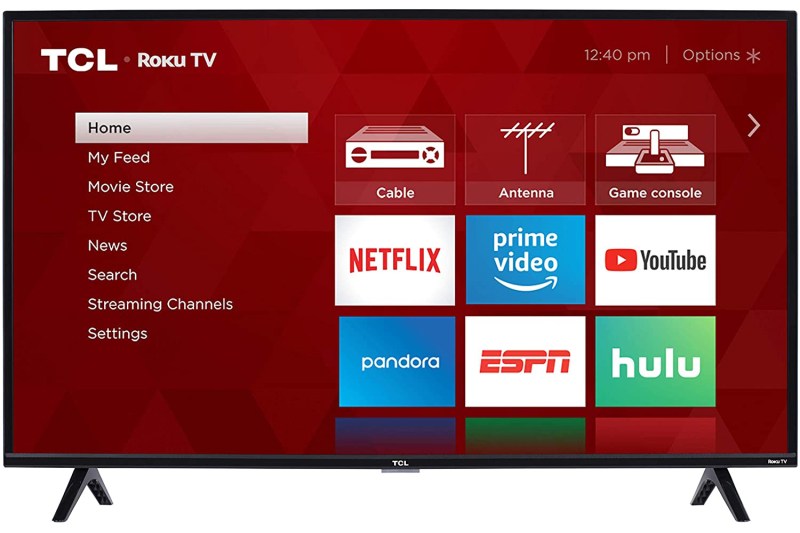 Why Buy
Full HD 1080p resolution
Turn your phone into a voice remote with the Roku app
Three HDMI ports for gaming consoles, Blu-Ray players, and more
Roku software still sets the standard for streaming
If you need a solid 4K TV that you use to binge-watch all the best Netflix shows from the comfort of your bedroom, this TCL 4-Series Roku 4K TV might be the perfect fit. The 40-inch screen is the ideal size for a bedroom, play room, or any other small to midsized room in the house that could use some extra entertainment. The built-in Roku software gives you everything you need to make cord-cutting a breeze, which should come as no surprise considering Roku was part of the vanguard of the digital streaming revolution in the first place. Access Netflix originals, Prime Video, the best Hulu shows, Disney+ exclusives, YouTube, and more, and you can also easily attach a cable box if you don't intend to cut the cord completely.
It doesn't include a voice remote, but that's not a big problem with a Roku TV like this one. You can simply download the Roku app on your smartphone or tablet and use that as a full-featured voice remote, while also syncing with the TV and controlling your content from your mobile device. It's fully compatible with Amazon Alexa and Google Assistant (a treat for the smart home crowd), while three HDMI ports give you plenty of hookups for input devices like gaming consoles and media players.
Insignia 58-Inch F30 Series 4K Fire TV — $400, was $480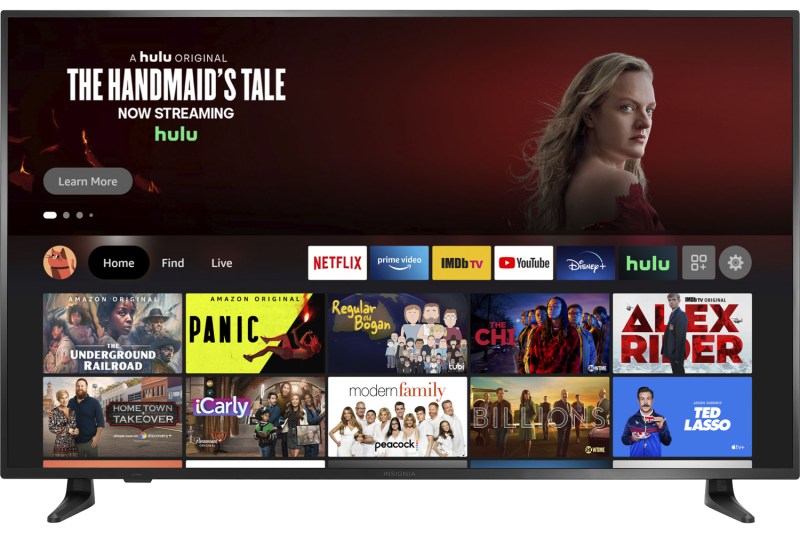 Why Buy
4K Ultra HD resolution
Fantastic value for a 4K TV
Great size for living rooms and larger bedrooms
Includes the Alexa voice remote
Moving up in size a bit brings us to this 58-inch number, another one from Insignia and one of the best Black Friday TV deals if the above televisions are too small for your liking. It also boasts a proper 4K Ultra HD resolution, which is pretty much essential on anything larger than 43 inches, while High Dynamic Range (HDR) delivers vibrant colors and deep contrast. The F30 Series TV can also upscale your legacy content; it won't be true 4K, of course, but your older DVDs and games won't look stretched out and blurry on a larger modern screen like this one.
Because it's equipped with Amazon's Fire TV software, this unit works with Alexa and comes with an Alexa voice remote. With just your voice, you can control your content, change your settings, and find things to watch, and browse all the best Amazon Prime shows. Of course, it's still fully compatible with all your other favorites, too, from the best Netflix movies to the best Disney+ originals. This TV has a variety of ports, including three HDMI connections, A/V composite, and USB, giving you the versatility to connect it to local devices. HDMI ARC and eARC compatibility also allow you to hook the TV right up to external home theater equipment like a soundbar or A/V receiver with just an HDMI cable — no other wires necessary.
Samsung 70-Inch TU6985 4K Tizen TV — $680, was $750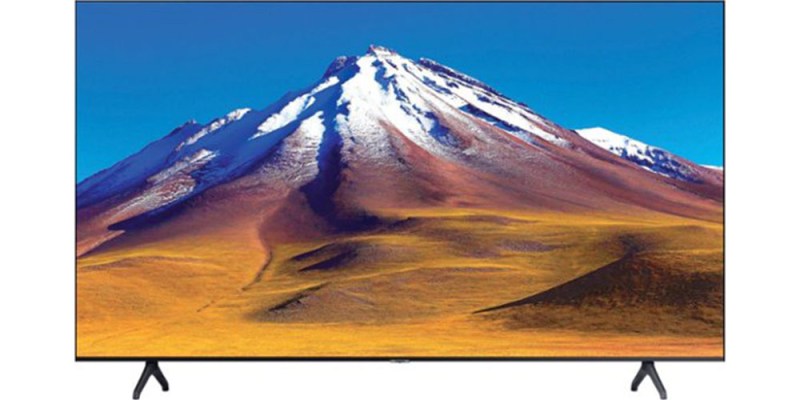 Why Buy
An excellent value for a big-screen TV
It's a great size for large common rooms and home theaters
Samsung's Crystal UHD processor is a step above basic 4K
Tizen software ecosystem with Bixby voice assistant has everything you need for streaming
If you're looking for something bigger among the Black Friday TV deals, then the 70-inch Samsung TU6985 4K television might be what you need to complete your living room. It's equipped with Samsung's Crystal Processor image optimization technology, automatically sharpening and displaying native 4K content and upscaling legacy media. It also has Samsung PurColor and HDR, which allows it to display a wide range of lifelike colors that will improve your movie-watching and deliver a more cinematic, theatrical experience.
The Tizen OS gives you access to the biggest streaming services, such as Apple TV+, Netflix, Disney+, YouTube, and more, while the built-in Bixby assistant gives you easy voice control options. If you want an immersive viewing experience, this model also has extremely thin bezels so you can stay entirely focused on what you're watching, whether you want to kick back with a movie, binge-watch a new show, watch live sports online, or live stream UFC fights. The sleek design looks great on the wall, too, and at 70 inches, it's the perfect size (and the perfect price) if you want a bigger TV for your living room or home theater.
LG 55-Inch C1 Series OLED 4K webOS TV — $1,500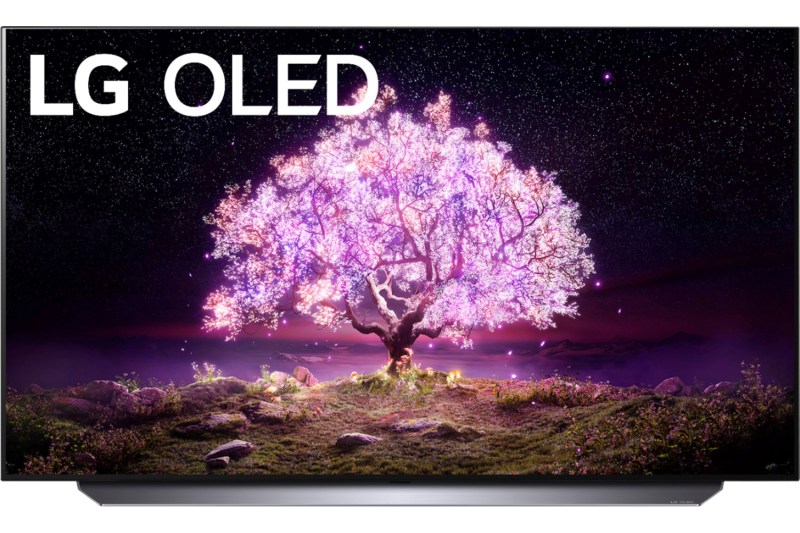 Why Buy
OLED technology delivers more vivid colors, deeper contrast, and better viewing angles than standard LED panels
Sleek, modern design
Nvidia G-Sync technology for smooth, lag-free gaming
ThinQ AI, Amazon Alexa, and Google Assistant give you more options for voice control and smart home integration
If you're a serious home theater enthusiast on the hunt for some higher-end Black Friday TV deals, this is the one. The 55-inch LG C1 Series 4K smart television is unique in that it's equipped with an OLED TV panel. OLED, or organic light-emitting diode, is a newer screen technology (pioneered by LG itself) that utilizes organic particles spread across the entire display instead of a backlight. These particles are self-lit rather than backlit to create the brightest, most vivid colors and truest dynamic contrast currently available on a consumer-grade TV. Outer space and night skies will look truly black, for example, rather than a muddy dark grey. It also virtually eliminates motion blur and offers unsurpassed viewing angles — you no longer have to look at a faded, hard-to-see picture when you're not staring at the TV head-on.
Another nice touch is built-in Nvidia G-Sync, a vertical sync technology that mitigates picture lag and screen-tearing while gaming. The built-in webOS software gives you everything you need to stream all your media libraries from your favorite content platforms as well, while ThinQ AI, Amazon Alexa, and Google Assistant give you multiple options for voice control (via the included Magic Remote) and integration into your smart home ecosystem, if you have one. And if you're watching a movie that's not available in 4K yet, the TV will automatically upscale it to the current resolution to give you the best image quality possible.
Editors' Recommendations