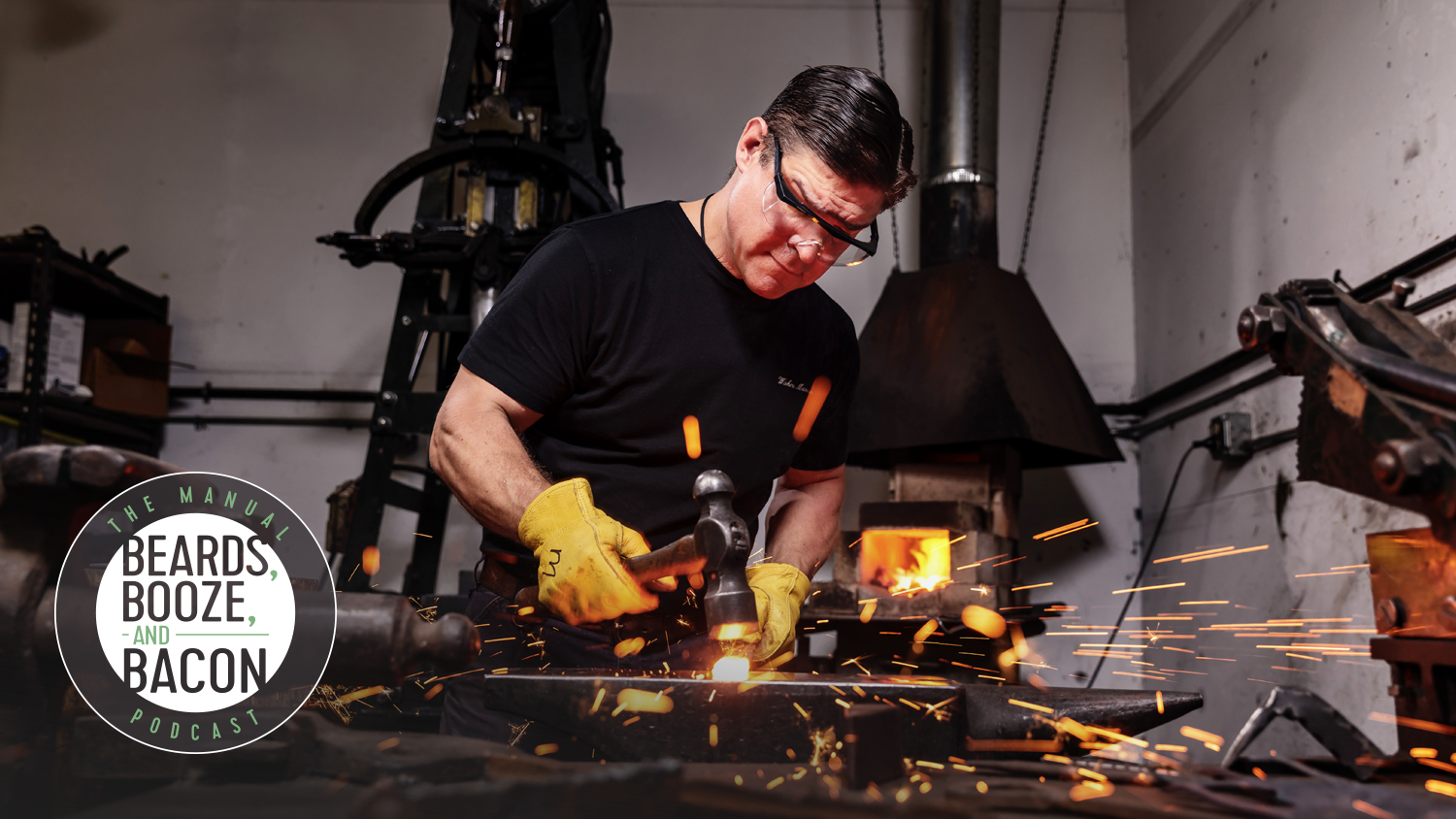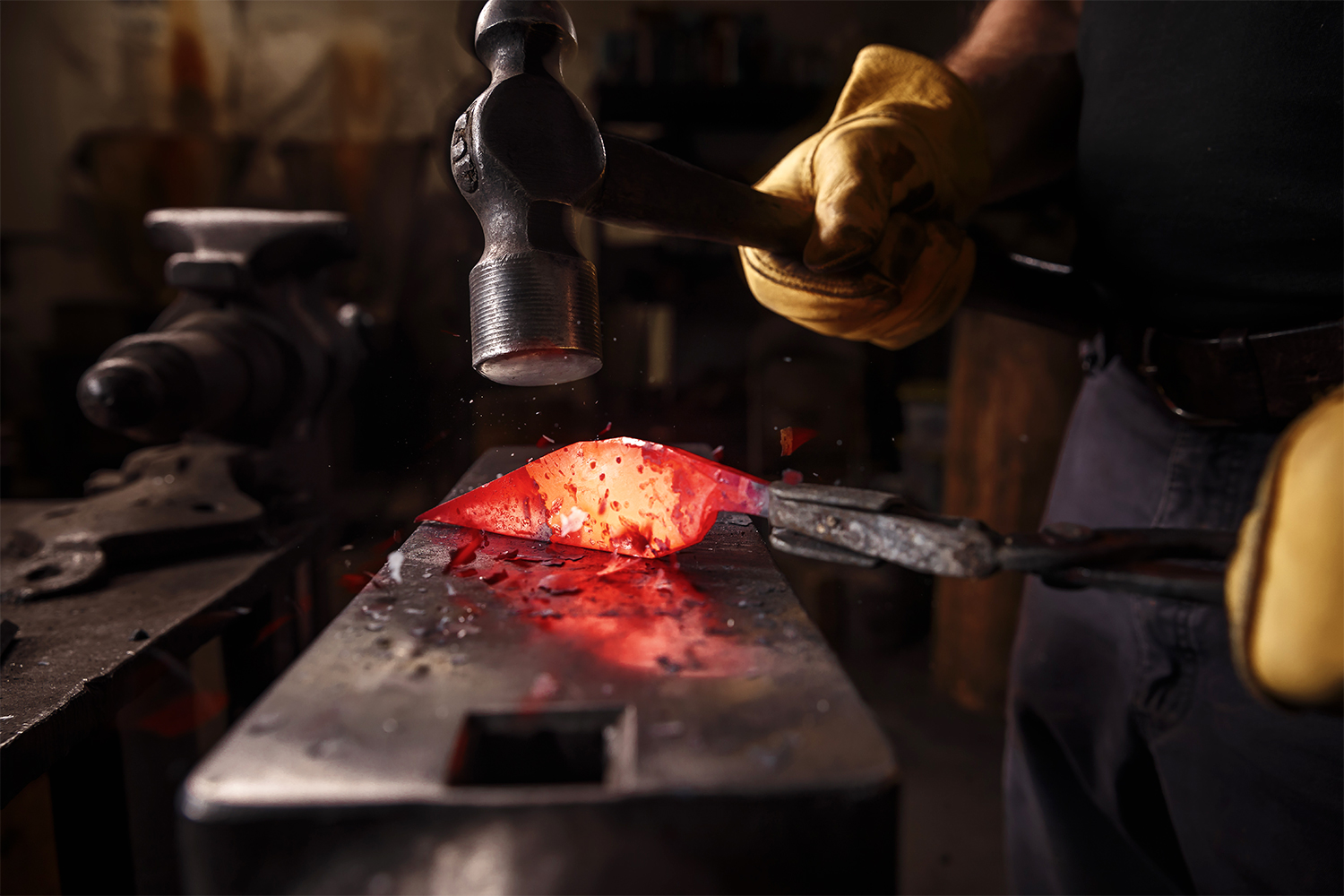 What new bourbon are we pumped about? Which hiking trail are we exploring? Why is the next supercar so cool? The Manual is dedicated to helping men live a more engaged life. Each week, our editors and guests get together for a round-table discussion about what's new, exciting, and unique in the men's lifestyle world. So pop open your favorite brew, step into your man cave, and start streaming.

For this week's episode of Beards, Booze, and Bacon: The Manual Podcast, the round-table — managing editor Nicole Raney and the nonpareil of a host Greg Nibler — engage in some razor-sharp conversation with 17th-generation Yoshimoto bladesmith Murray Carter.
Murray is the namesake bladesmith of Carter Cutlery, a knife forge and shop based in Portland, Oregon. He walks us through his origin story — how a deep interest in karate led him to Japan and a chance encounter introduced him to Sensei Sakemoto, the master bladesmith who would train him to become next in the Yoshimoto line.
Murray also explains the modern process of bladesmithing, what it's like to get into this storied profession in the 21st century, and how an everyday person can spot a quality knife. If you've always been fascinated by blades, you'll find Murray's story equally enthralling. If you view blades as kitchen utensils, you'll find some interesting nuggets to inform your next knife purchase.
The history of Yoshimoto bladesmiths is particularly fascinating and a lot more than we could pack into one podcast episode. If you want to learn more, you can hear from Sakemoto himself:
Have you ever made your own knife? Do you have an awesome profession? Let us know. If you ever have a question or comment for The Manual podcast folks, give us a shout at podcast@themanual.com — we're always around! Be sure to follow us on Facebook and Twitter and keep an eye out for podcast polls so you can join the discussion. Be sure to follow the Carter Cutlery crew on Instagram.
Further Reading