When you want to build a house in an area that averages over 200 inches of snow each winter, you'll need to get a little creative. Add to that the complication of housing three generations of one family, including all of their ski gear, and you have a pretty difficult project on your hands. But architectural firm Mork-Ulnes Architects was up for the task — and what they came up with is truly special: Troll Hus, an Alpine chalet style vacation home, inspired by Nordic mythology and set in the Northern California mountain town of Norden.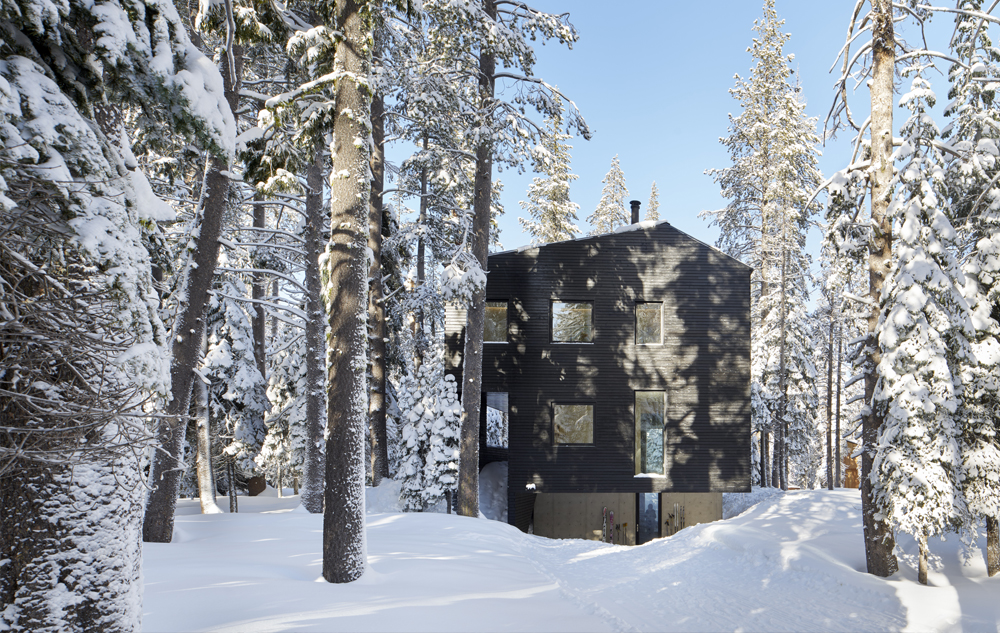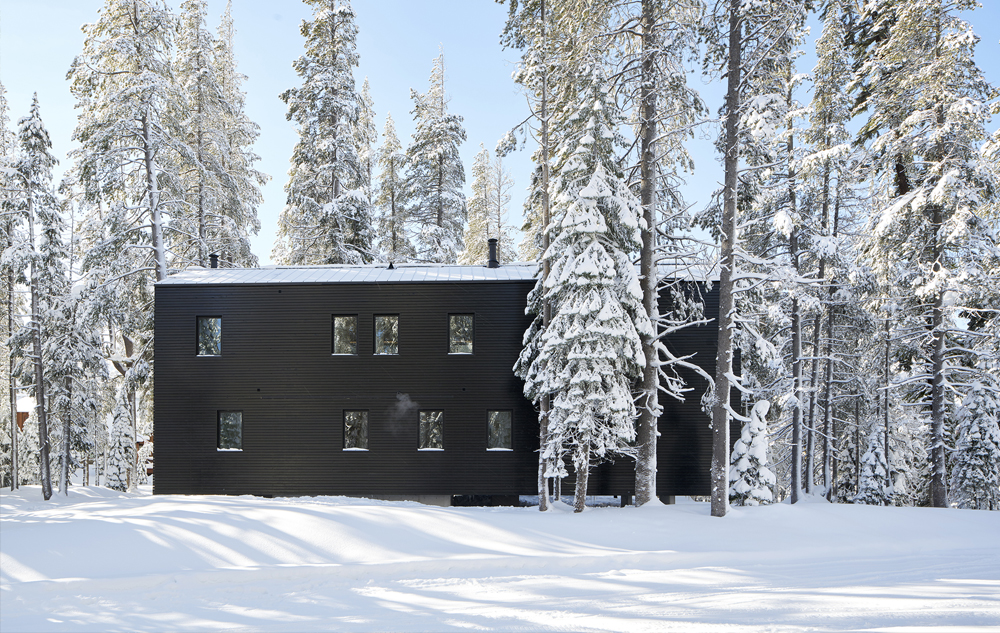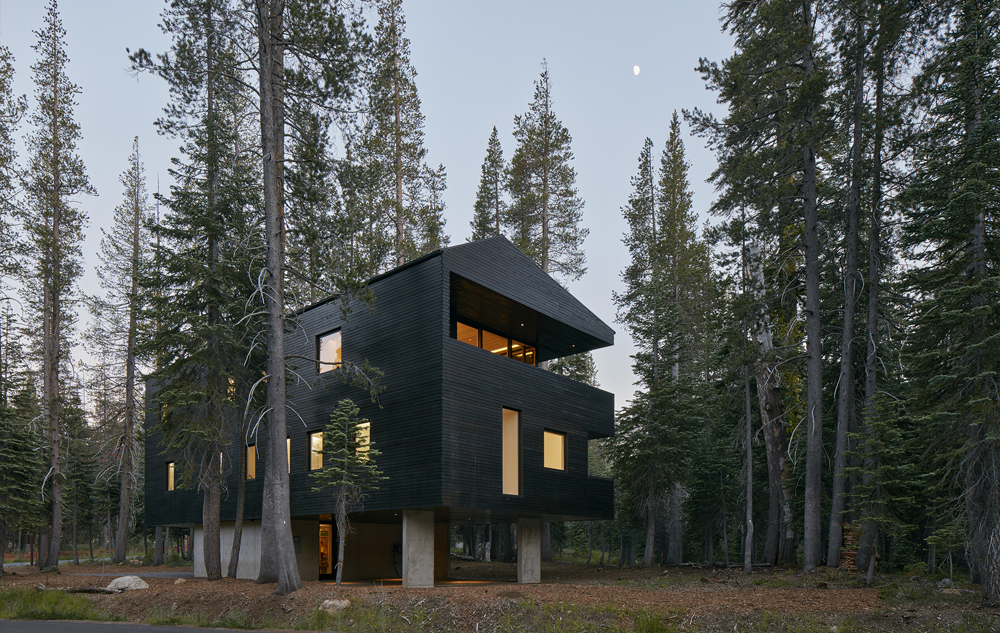 Architect Casper Mork-Ulnes was uniquely qualified to take on this project. Norwegian born, Mork-Ulnes lived in several countries before settling in the US. Drawing inspiration from his Norwegian heritage as well as style influences from his time in California, Troll Hus is a look into the past that resulted in a thoroughly modern design.
As the name suggests, the big inspiration for Troll Hus is the Norse mythology and Scandinavian folklore tales of trolls living in foreboding forests in the mountains. The dark exterior of the home is a reflection of this idea – everyone knows that trolls like caves and other hidden dwellings. Using this as the jumping off point, the team at Mork-Ulnes decided to wrap the exterior in timber that was then covered with black tar. A traditional, 1,000-years-old Norwegian building technique, this finish is perfect for the California elements: it's an insect repellent, is water resistant, and it absorbs solar heat, which helps to regulate the temperature inside.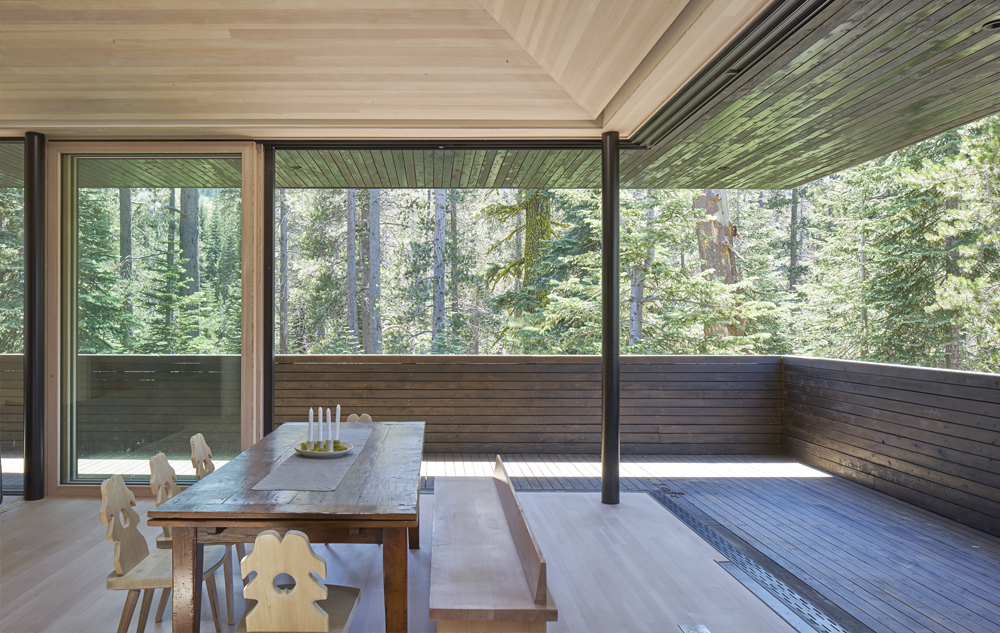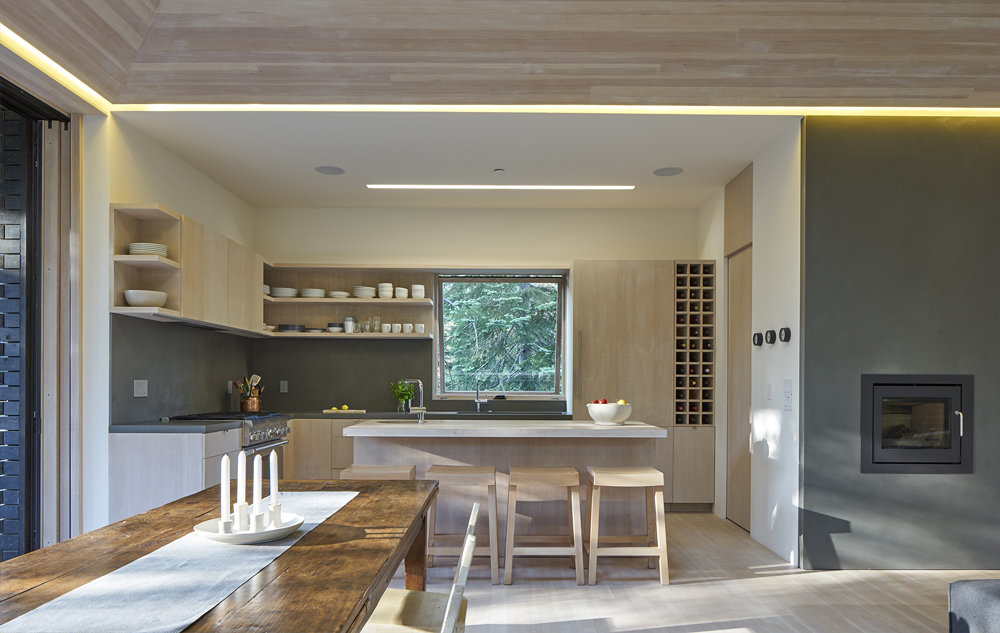 As for dealing with the sixteen feet of snow the region gets each winter, Mork-Ulnes had a clever solution. The home sits on concrete pillars that allow snow to accumulate underneath, essentially turning the chalet into a ski-in/ski-out during winter months. The building is also orientated to protect against strong winds with the living spaces on the southern side of the home to maximize exposure to the sun. There is also a massive covered porch to allow the family to take advantage of those (short) summer days.
Inside, the home is part Scandinavian simplicity, part relaxed California vibes. Blonde wood was used on the floors, ceiling, and kitchen cabinetry creating a bright and welcoming space – a sharp contrast from the home's dark exterior. Sliding glass walls surround the dining room, allowing the space to become open to the air on warmer days.
Let this stylishly thematic home inspire you on your next remodeling adventure.
Editors' Recommendations