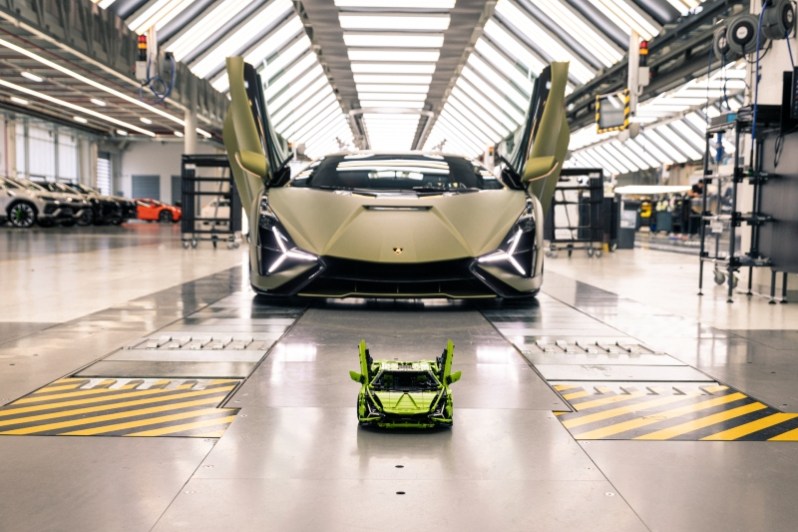 With the end of Black Friday come Cyber Monday deals, which is perhaps the last time of the year to land a major discount. If you love Lego, you shouldn't miss the discounts on more than 290 sets from Best Buy, as the retailer is all-in on Cyber Monday Lego deals. The Lego sets available at a discounted price range from the simplest to the most complex, so there's something for everyone in this ongoing sale. You're going to have to hurry with your purchase, though, as we're pretty sure that these bargains will not last forever.
What to buy in the early Cyber Monday Lego set deals
The cheapest Lego sets in Best Buy's ongoing sale are also the simplest to build — the , which is on sale for just $5 for $3 in savings on its original price of $8, and the , which is down to just $6 from $8 for savings of $2. There are also some affordable options for popular franchises like the or the , which you can get for $8 instead of $10 after a $2 discount.
On the other end of the spectrum, there are more eye-catching Lego structures like the , which is available for $170, and the at $15 off for $180 instead of $200. Meanwhile, for car lovers who like getting intricate with their Lego builds, there are the , which will be yours for $168 after a $32 discount on its ticker price of $200, and the , which is $450.
There's no shortage of Lego deals at Best Buy for Cyber Monday, so if you want to check out what else is available, just click on the link below and feel free to browse. We' recommend you complete your transactions as soon as possible, though, as we're not sure how long stocks will last, especially for some of the more popular Lego sets. Don't think twice — add your favorites to your cart and check out as soon as possible.
Editors' Recommendations