For five seasons, Beau Mirchoff led fans through Matty McKibben's teenage turmoil on MTV's Awkward, but after his recent energetic portrayal of fun-focused bartender Jonathan in Crackle's Party Boat and a darker twist as naive and dangerously curious Jonathan in this year's Flatliners, Mirchoff is beginning to cement himself as more than just that fresh-faced kid struggling to navigate the perennial weirdness of high school. Hop over to one of Mirchoff's active and engaging social media profiles and you'll find another side still: an avid traveler who decided earlier this year to pack his essentials into a van, scoop up his curly-haired, hike-loving dog, and set off to travel the West Coast. We caught up with the 28-year-old rising star to learn more about his work, his passions, and his new found #vanlife.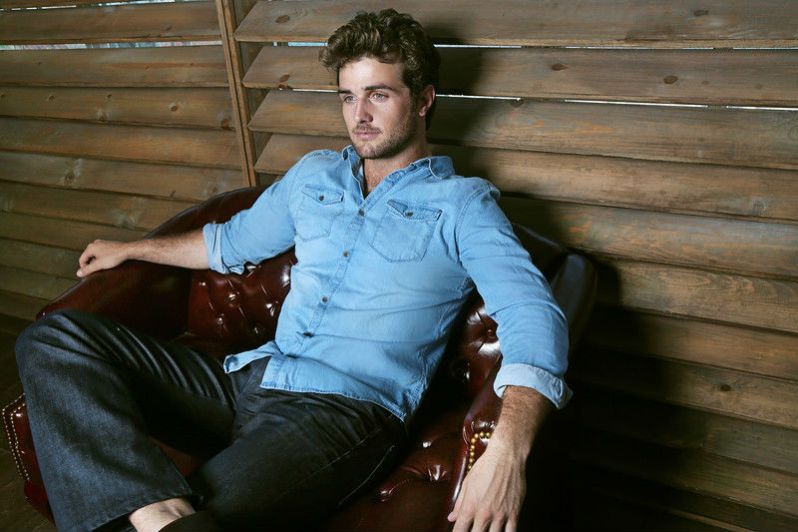 Perhaps it shouldn't come as much of a surprise that Mirchoff would hop a van and set out for adventure; after all, his globe-trotting was a regular feature on his social media feeds long before the new wheels came into the picture, and adventuring was no stranger in his upbringing. "I grew up on Vancouver Island…hunting and fishing and always being out in the wilderness," Mirchoff explains, "Living in Los Angeles, you're kind of divest of those opportunities…so when this little window opened up in my life…I wanted to go see some National Parks and just change my lifestyle up a little bit."
The lifestyle shift comes after a busy stint for Mirchoff. The finale of Awkward certainly didn't mean vacay for the young actor, who has been busy with a number of projects since the series ended, including this year's Party Boat, currently available to stream on Crackle. "It was a very fun, collaborative experience," Mirchoff says of the Crackle film, "I got to be unleashed and just kinda go for it." The hustle and bustle continued when Mirchoff joined the cast of this year's Flatliners, a project he was excited to jump into: "I was familiar with the [original] movie and I thought it was pretty cool to be a part of it." Still, with the cast and crew already halfway through shooting when he was cast as Brad, Flatliners certainly added its challenges to a busy year for the actor: "Jumping in halfway through the shoot…you don't have as much time to try things…so it's a little more pressure, I find." So when Mirchoff found his life settling into a rare period of quietude, he jumped on the opportunity to reconnect with the great outdoors.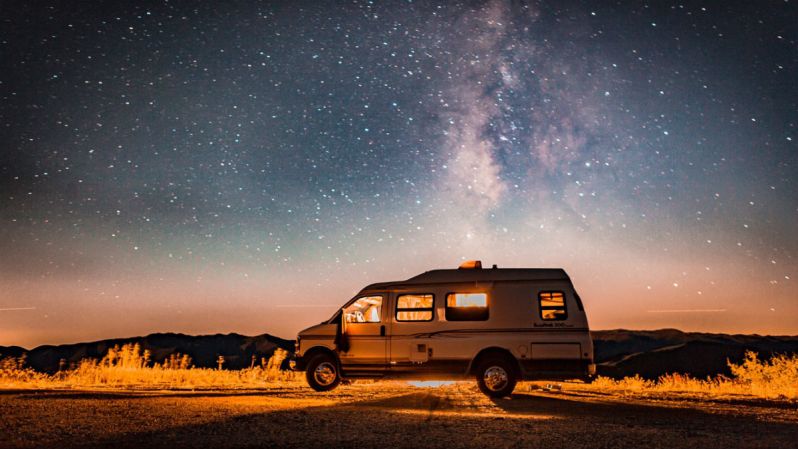 The change of pace has been refreshing for Mirchoff – who quips that "after you've been out in the bush for a while, once you come back to Los Angeles, you're happy to be here" – and swapping the lights, camera, and action for a simpler life has been less of a culture shock than he expected. "If anything, [the van life] is easier. Everything I have in my life is in here. You assume that you'd lack space or you'd feel a little…claustrophobic at times, but…on the contrary, I'm out in the mountains and the beach, and…have all the space in the world, quite literally." Mirchoff's passion for the great, wild outdoors is obvious to anyone who watches his Instagram feed, which is bursting with beautiful photos from his travels that let you practically ride shotgun from Pipe's Canyon to Joshua Tree to Mt. Rainier and Canyon Lands National Park. A quick scroll through will immediately remind you of the awesomeness of nature and may even have you ready to start camper van shopping, like, yesterday.
"I'm really loving the van life right now. When you have time off, it's like you feel the need to go abroad, or at least I do, but then you miss out on everything that's in your back yard and America is so fortunate to have incredible natural parks that you can take advantage of," says Mirchoff as he reflects on his west coast travels so far, "I mean, the coast is just spectacular…and it gets quite different from Southern California to Canada." The beautiful views aren't just Instagram-fodder for the young traveler, either – in the coming months, Mirchoff hopes to launch a website to sell some of his (and others') travel photos, with all proceeds going to charities that directly benefit the areas photographed, such as Heal the Bay, a Los Angeles environmental advocacy organization that Mirchoff works with.
Though Mirchoff will eventually have to put his vanlife in park to work on new projects, he has no plans to hit the brakes on his wanderlust any time soon: "I really want to do Argentina and Chile, I think that's next on the list. There's a lot more backpacking I want to do as well. There's a lot more to travel to and to see." You can keep up with Beau's travels, and keep an eye on his upcoming projects, by following him on Instagram, Twitter, and Facebook.