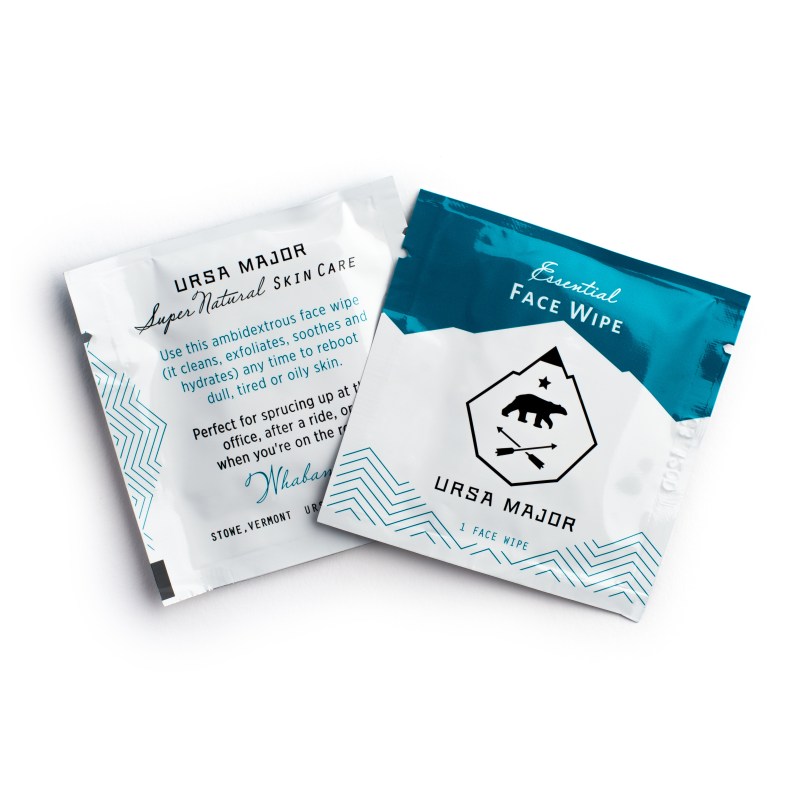 Oh, "Wipe." We dislike the word just as much as you, but since we live in a world filled with sweat, and you can't always use your T-shirt, we must also live with the reality of things called face wipes. Those of the individually wrapped ilk can be especially useful for guys on the go, like the new 98.5% all-natural face wipes from Ursa Major Men.
They're made from all natural bamboo fiber and infused with Ursa Major's popular 4-in-1 Essential Face Tonic made with ingredients like aloe-leaf juice, witch hazel, willow bark, rosemary, lemon extract, and green-tea leaf. The mixture disinfects and cleans without stripping, removes dead skin cells, shrinks pores, and hydrates, all while leaving you with a glisten-free, matte complexion.
Stuff'em in your gym bag for when you have no time to shower, keep them in your desk at work for a mid-day refresher, stash them in your carry-on while flying to clean your neighbor's cold off your face and take them camping—it's not cheating to wash your face…or anywhere else…first thing in the morning or right before bed.
$24 for 20 wipes at ursamajormen.com
Editors' Recommendations