Most people unfairly think that only red wines are worthy of significant cellar time. Not so, as a rather large number of varietals from Oregon to Portugal suggest.
Patience, they say, is a virtue. It's undoubtedly enjoyable to drink a lot of these wines in their youth, taking in their glowing pizazz. But it can be transcendent if you give them their due time. You'll find that they'll take on new flavors, color shades, textures, and heightened states of balance when you simply store them away for a while.
The following five types will evolve beautifully with some added years and a few gray whiskers to their name. Also, make a note to age at least some of your best sparkling wines, along with sweet dessert styles like Sauternes, Tokaji, and noble rot wines. The added sugar will help their maturation.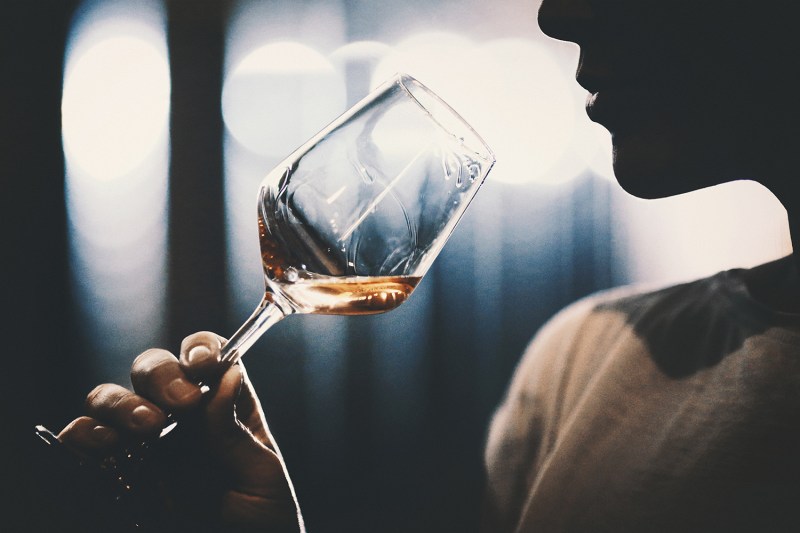 If you haven't set up your home wine cellar yet, here's how.
Chardonnay (8-10 years)
They've known in Burgundy forever what we're still figuring out in the states: Chardonnay can go the distance. As one of the most planted wine grapes on the planet, you'll run into a lot of it. Much of the best work comes out of France, Canada, the American West Coast, and Australia.
What's especially nice about Chard is that the big and buttery version made popular by California giants in the '80s and '90s is pretty much in the rearview mirror. Today's producers are stressing its purity and oft-overlooked fruit flavors, which can mesh beautifully with the structure of the wine over time.
Look for great emerging examples coming out of places like New Zealand and Oregon. While the experts tend to play it safe at around the decade mark, Chardonnay has proven to go much, much longer if aged properly.
Sémillon (5-20 years)
Sémillon is responsible for some of the most famous dessert wines out there. Its delicate skin makes it an easy target for noble rot, which many careful producers tout as having a flavor-enhancing effect. It hails from Bordeaux and is one of only three approved white varietals allowed in the region (for now, as climate change is shuffling up the mix).
Much of it comes from places like France, Australia, and South Africa but a growing number of producers in Washington state, Texas, and more are working with this fruit. While the dry styles are interesting, the late-harvest and dessert-style takes often change more when put aside for many years.
Arinto (5-10 years)
Calling Portugal home, Arinto is known to be a zippy, high-acid wine with citrus flavors. Typically, it's consumed young as vinho verde, one of the country's most famous exports. But it can become more sophisticated when left alone, showing more in the way of minerality.
For a lower-alcohol wine, it ages pretty well (partially because of that acidic backbone), generally taking on some nutty and honey-like components or stone fruit flavors.
Riesling (10-25 years)
Maybe the granddaddy of age-able whites, Riesling does interesting things over time. The hero of the Rhine region is now a force to be reckoned with in places like Austria, Croatia, Italy, and some cooler pockets of the New World.
It's an extremely aromatic white, often blooming with the unmistakable "petrol" element (which some love and others despise). Stories of German rieslings going well over the century mark and still tasting great are common. With such an expansive spectrum of flavors, it's a fun and capable one for the cellar. Get a half-case of something you really like and crack a bottle every two years to see how it has grown.
Alsace
Riesling is big in Alsace but the region is also responsible for floral and sometimes spicy Pinot Gris, Pinot Blanc, Gewurztraminer, and more. With so much enological history here, the wines tend to be masterfully dialed-in and brimming with character.
Because it was the darling of the wine community a while back, you're likely to stumble into some interesting older options on the bottle list of your local wine-loving restaurant or bottle shop. If you want to see what they become before you cellar some of your own, sniff around for an older bottle.
Editors' Recommendations