Black Friday is still a month away, but there are several deals already available. If there are any deals you should capitalize on early, it's appliance deals. After all, wouldn't you rather have your smokeless grill, air fryer and Ninja Foodi before you start cooking Thanksgiving dinner, instead of buying it a few hours after you've feasted? We've collected some early Black Friday deals on our favorite kitchen gadgets. Some of these are luxury items, and some are kitchen essentials you should grab while they're cheap.
Bella Pro 4.2-Quart Air Fryer — $40, was $80
If you haven't tried an air fryer yet, here is the one to buy so you can get a good idea of what they're like before plopping down a ton of money on a more expensive model. At just 4.2 quarts, you might consider this a small air fryer, but it still has enough room inside to store 3.6 pounds of food, enough for medium-sized families and small Thanksgiving get togethers. Just be sure to preheat it. We particularly like how it is easy to clean. On the inside, this is due to its safe non-stick pieces, and on the outside, due to its stainless steel finish.
Keurig K-Mini Coffee Maker — $89, was $100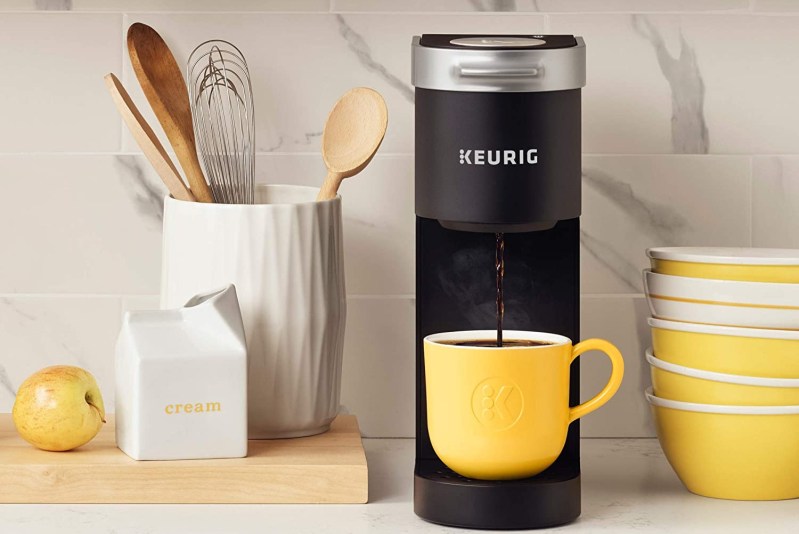 They could've called it the "Keurig Bookshelf" but went with K-Mini instead. This single-serve coffeemaker brews K-Cup pods between 6 and 12 ounces and fits mugs or travel cups up to 7-inches tall. The best bonuses for this type of coffee are the ability to get a single, high-quality cup of coffee easily, the high level of convenience that comes with it, and its small size. At less than 5-inches wide and under a foot tall, it's like an oversized book. Stick it on your bookshelf for the perfect coffeeshop reading experience at home!
Ninja Programmable XL Coffee Maker — $98, was $100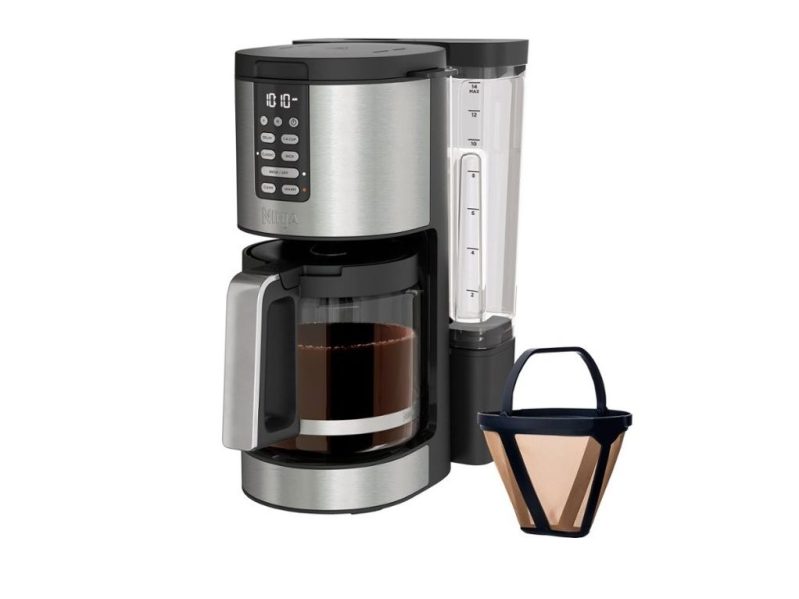 There's nothing like coffee in the morning with breakfast. And at lunch to get you through evening. And the afternoon. If this thought pattern sounds normal (or you have a large family) this coffeemaker from Ninja will make your day brighter. With a pot that can be filled with up to 14 cups of caffeinated goodness on your schedule, you'll be super delighted with your caffeine intake throughout the day. And, it has an environmentally-friendly reusable filter to help you undo the damage caused from your K-Cup days.
Ninja Sizzle Indoor Grill — $130, was $140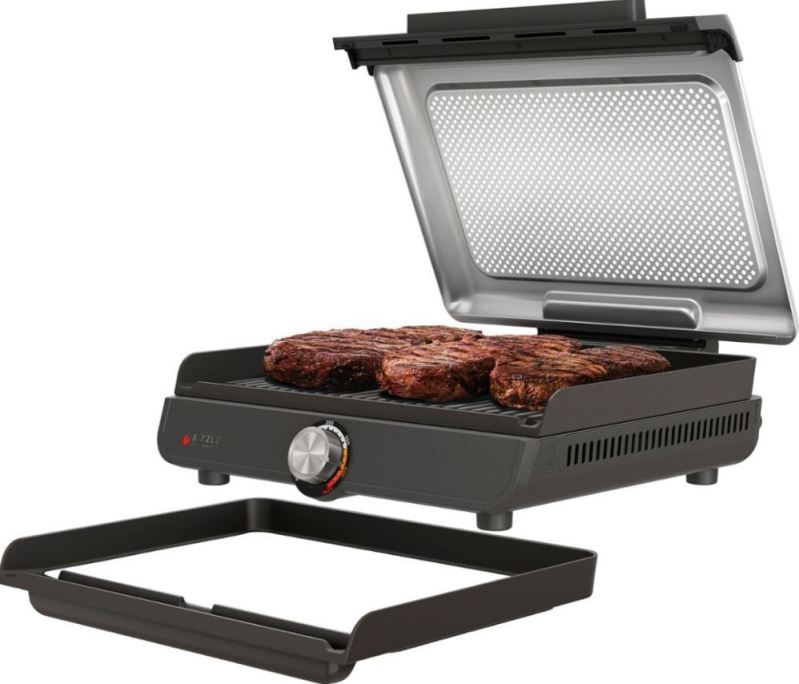 Fall will soon become winter, and outdoor barbecues will have to end. That doesn't mean you have to stop grilling. The Ninja Sizzle Smokeless Countertop Grill allows you to bring the party inside. It can reach temperature of 500 degrees, so you can sear and char much better than on standard stovetop. It's able to eliminate smoke because of its perforated top lid. You may still need to turn on your kitchen fan, but you won't be setting the smoke alarm off.
Ninja Foodi 14-in-1 Pressure Cooker — $150, was $280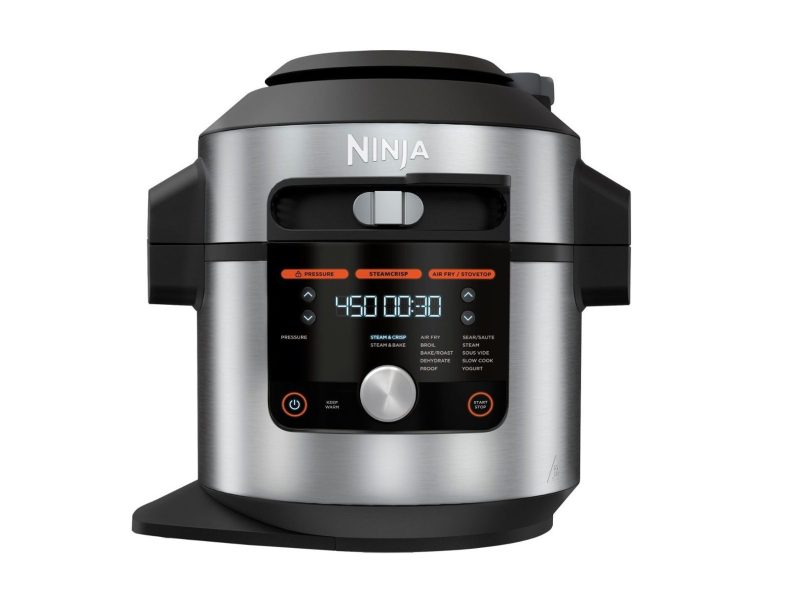 This is a pressure cooker that uses a variety of technologies to create a unique cooking experience that you'll likely love. It can pressure cook, steam, sear, sauté, work as a sous vide, steam, crisp, air fry, and more. A lot of that has to do with its adaptable SmartLid, the rest the interior and a little bit of Ninja magic. The options can almost be overwhelming — imagine making yogurt and bread in the same device — so Ninja has an included, chef-created recipe book and cooking charts to help kickstart your imagination.
Ninja Mega Kitchen Blender — $160, was $200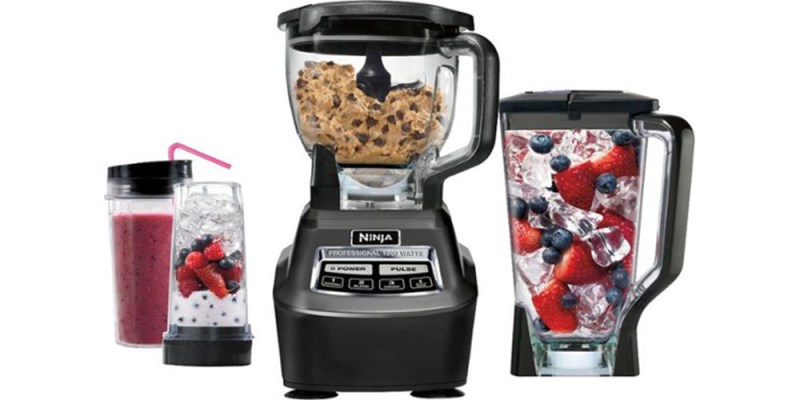 If you think of a blender as a "smoothie maker" you should seriously rethink the capabilities of the device. The Ninja Mega Kitchen Blender does a whole lot more. It can mix dough, chop veggies, mince, grind, and juice. And, no matter what cooking knives you use, at 72 ounces, that's going to take a lot of work off your hands. The Ninja Mega Kitchen System 72-ounce Blender is made of BPA-free plastic and has six stainless steel blades. It operates at three speeds.
Ninja Foodi 6-in-1 2-Basket Air Fryer — $180, was $200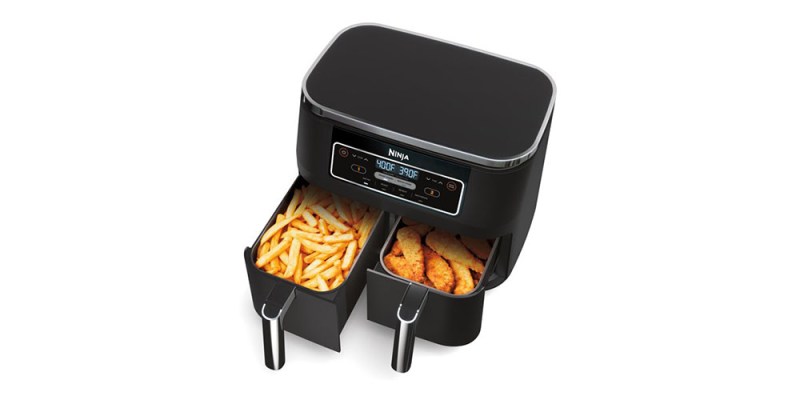 It's increasingly common to have at least somebody in the group that's vegetarian, vegan, or has some sort of food sensitivity. In the past, this often meant somebody getting left out of the best parts of the meal. With Ninja's dual zone air fryer, you can get your food in one half and theirs in the other half. Who knows, maybe you'll like what they're getting as well? You can experiment with these plant based protein sources or, if everybody is on the same diet, go for a more classic chicken and fries. It is your choice!
Anova WiFi Precision Pro Sous Vide Cooker — $280, was $400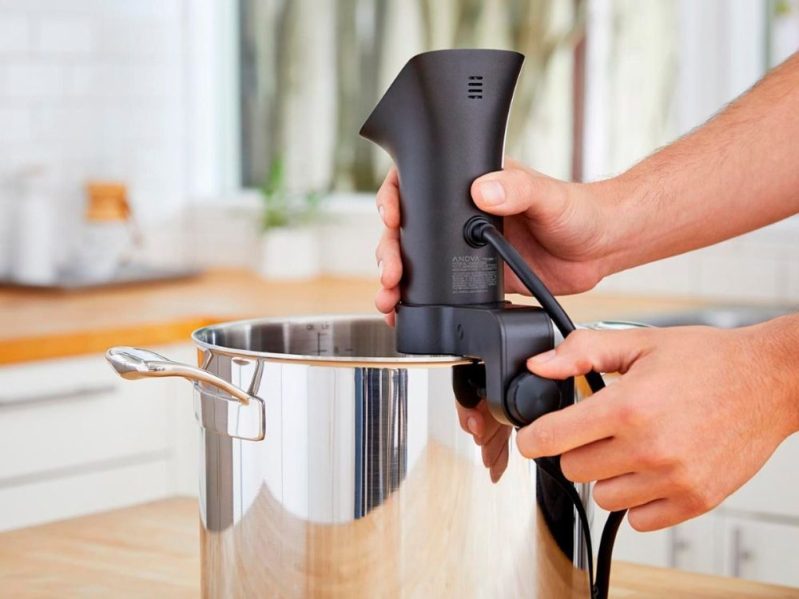 For large batches of food that need to be heated to a precise temperature, the Anova Wifi Precision Cooker Pro will suit your needs well. It can heat up to 100L of liquid to a precise temperature (within 0.09 degrees Fahrenheit) up to a scalding 197 degrees. Once you've got it in the pot, you don't have to hover around it, either, as there is a WiFi connection that will help you take a digital peek at your dish's progress. But what we really like about the Anova is how durable it is. For one thing, it uses a brushless motor. If you've got all the tools you need, you probably know just how long brushless motors last. You'll likely be even more impressed by the head, however, which can handle a fall off the table or even being dropped into your soup. In other words, this is a one-time buy for perfect liquid temps for years and years to come.
KitchenAid K45SSOB Stand Mixer — $286, was $330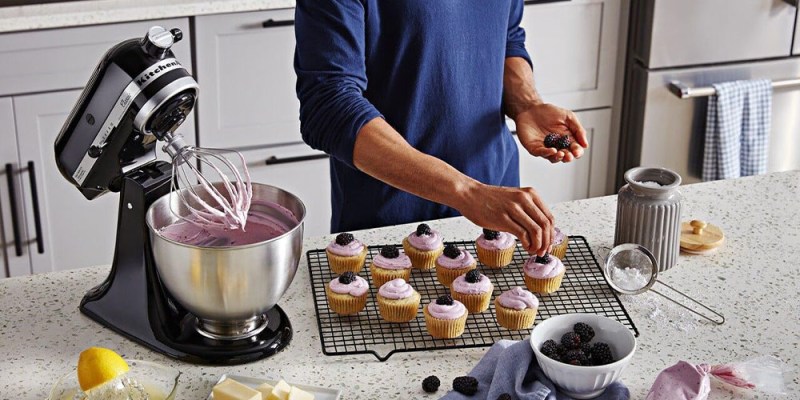 The KitchenAid K45SSOB (aka the KitchenAid Classic Series 4.5-quart Tilt-Head Stand Mixer) is a great way to start the baking process for your large groups. The 4.5 quart bowl is big enough to make approximately 100 cookies! Plus, the KitchenAid K45SSOB has 10 speeds and can do things like grind chicken and even make pasta. Its tilt-head design allows for easy ingredient adding as well as bowl removal. No more tilting the bowl and spilling the goods!
Editors' Recommendations