Search and State, a luxury activewear and clothing company, makes you look damn good on and off a bicycle.
And now, they've expanded to include the Sustainable New York line that provides high quality garments with low impact on the environment.
Daniel Golden and Devin O'Brien are the guys behind Search and State: Golden is a Fashion Institute of Technology graduate/professional motorcycle racer and O'Brien is the man responsible for Target's first ever sports marketing department. It was actually through Target the two men met: Golden was designing Target's boys clothing line for Shaun White. Not long after meeting, Search and State was born.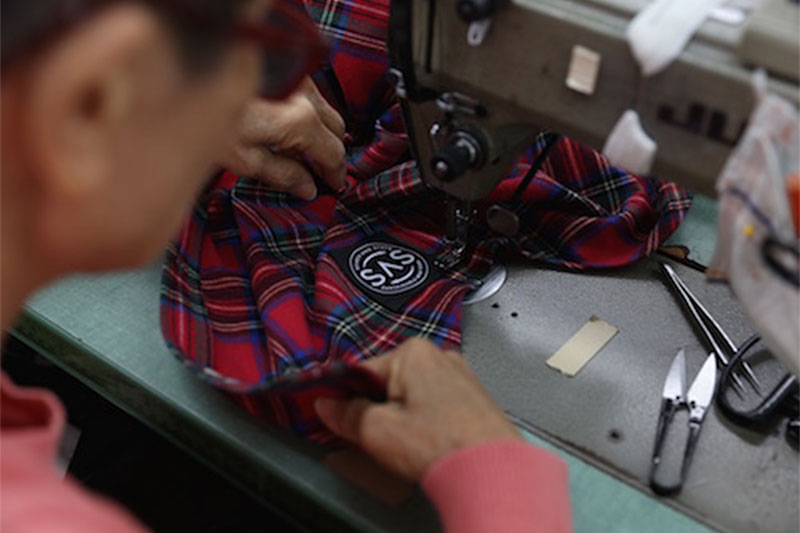 The main line of activewear, geared toward cyclists, is already impressive. You can feel the influence of Golden's love of technical gear and military uniforms. The pieces are sophisticated and stylish without sacrificing functionality. Take their Merino wool long sleeve jersey, which not only looks great off the bicycle, but also has natural antibacterial properties that will keep you smelling fresh. Plus, Merino wool is some sort of nature magic that helps keep you the perfect temperature; important when you're exercising. As if all that weren't enough, every one of their pieces are made in New York.
And now Search and State is getting in the sustainability business. Their new line, Sustainable New York, uses up-cycled and deadstock fabric from all over New York. Deadstock fabrics are out of season fabrics or fabrics that may have slight, almost-impossible-to-see defects, color matching issues, limited quantities, or otherwise rejected fabrics. Deadstock fabrics can be a huge source of textile waste. The Sustainable New York collection starts with flannel shirts, sourced from these deadstock fabrics in the Big Apple. Priced at $165, that may sound higher than your average flannel, but it ain't your average flannel. These are shirts all unique, made to last (in the US), and have great details like elbow patches. It's the kind of shirt that looks perfect on a hiking trail or under a sport coat.
If you want to see deadstock shopping and the process for yourself, check out this video. The Sustainable New York line will also soon add an activewear collection, so keep an eye out for that, active, stylish people.