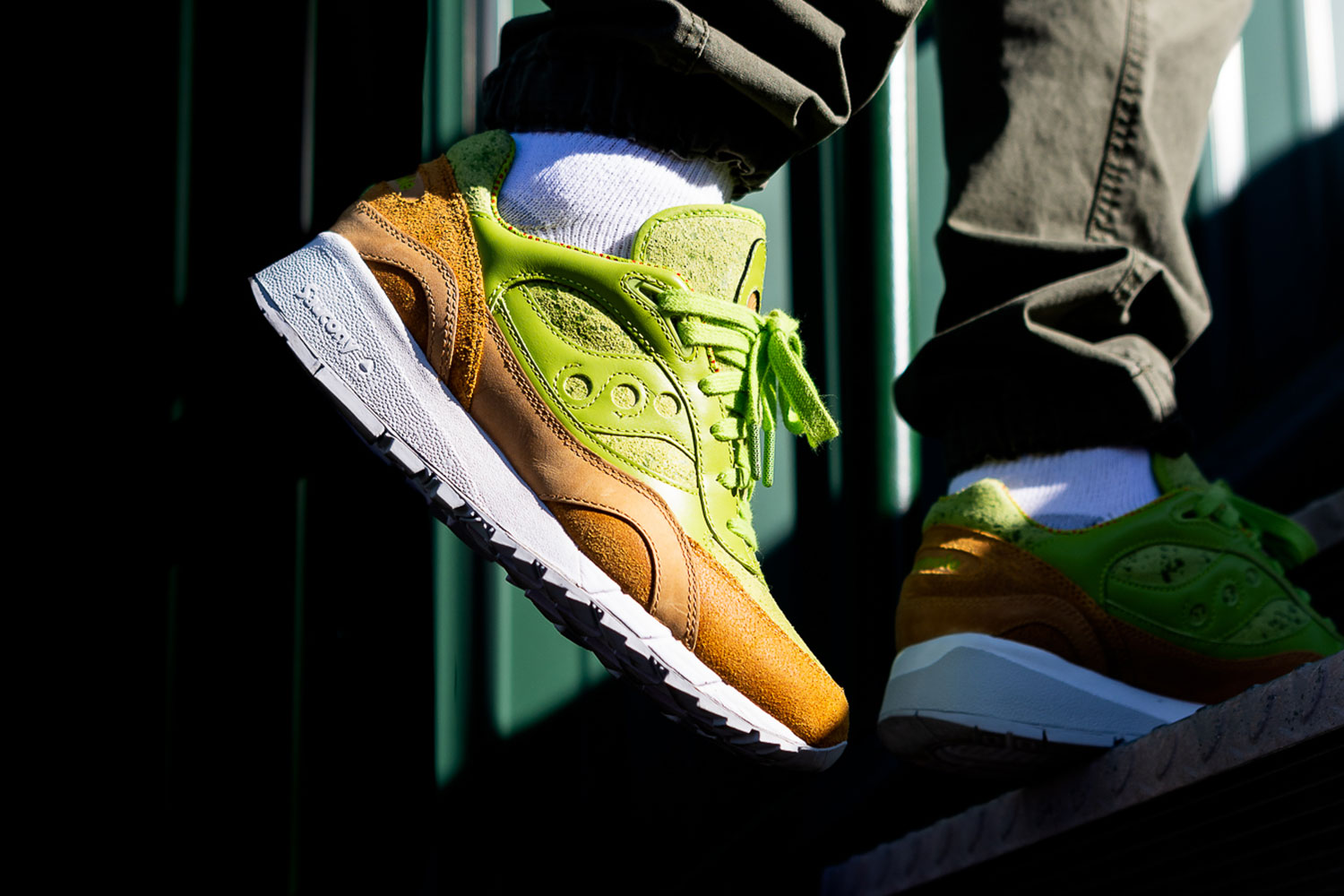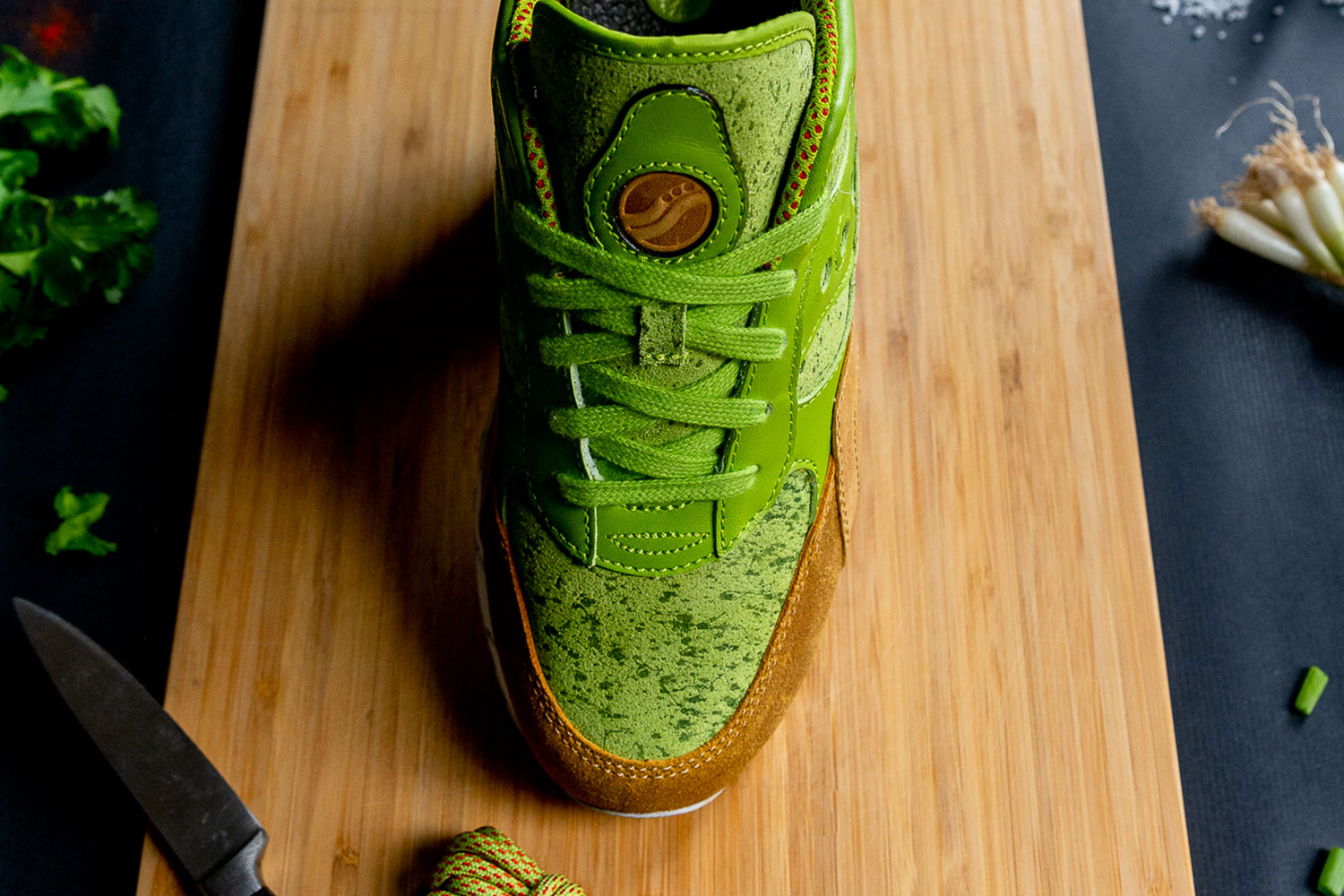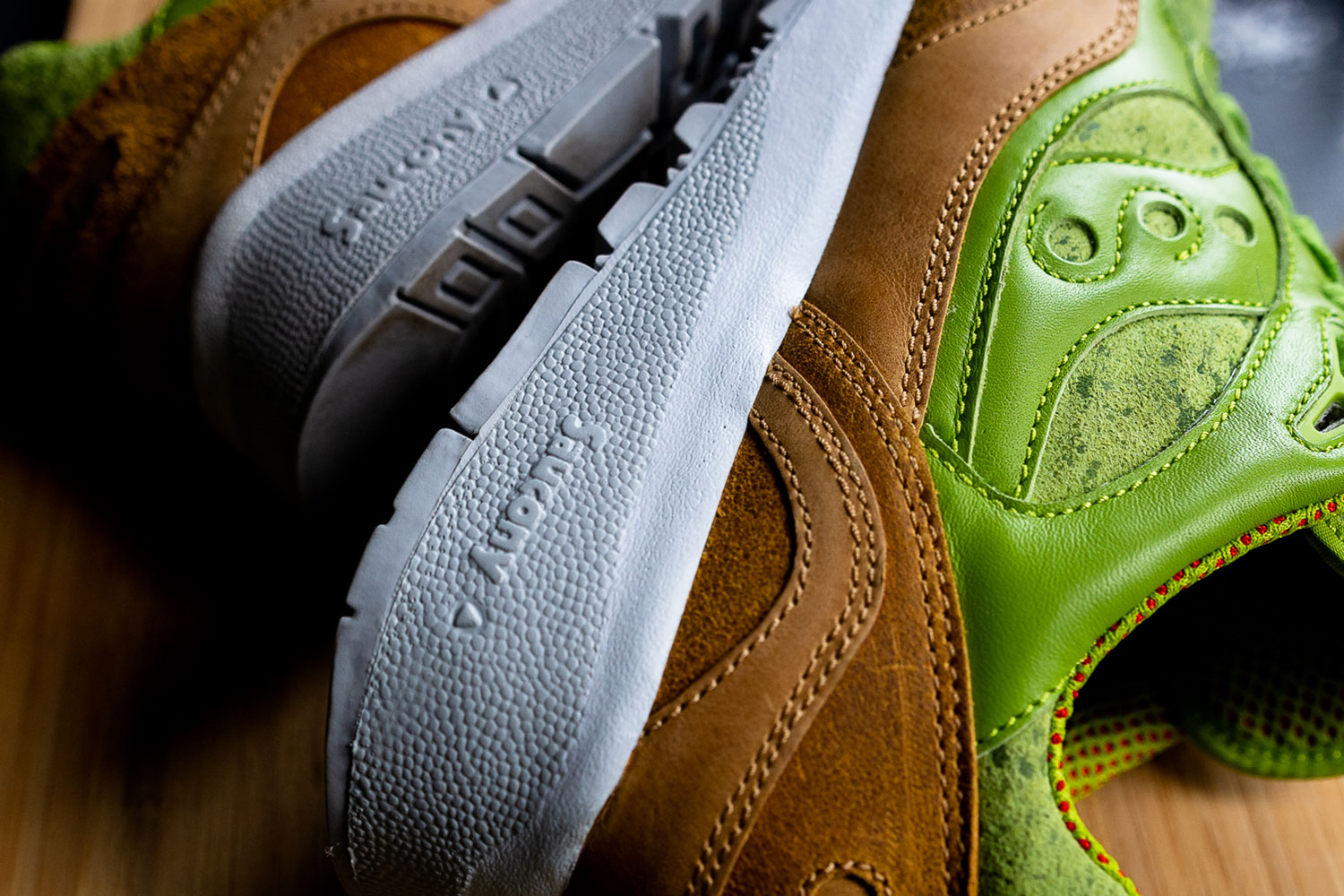 First came Dunkin' Donuts sneakers and Ramen tennis shoes that looked like they were made of Chinese-style wheat noodle s(or Justin Timberlake's N'SYNC hair, depending on who you ask), and now Saucony has released Avocado Toast sneakers. Yeah.
One of our favorite running shoe brands for their deep roots in the sport, Saucony dropped their playful "Avocado Toast" colorway on February 26 for the not-so-serious athlete… and the shoes sold out in less than two days.
Which leads us to ponder: Does our avocado obsession know no bounds? Not only have we created a global shortage of the good-fat fruit and turned #avocadotoast into a lifestyle, but now we're wearing avocado sneakers?
Yep. And we're not even mad about it.
What the company is calling a "treat for your feet," the keto-friendly avocado remix took Saucony's Originals Shadow 6000 model and 'cado'd-out the colorway, with a rich green upper and toasted brown wraparound. There's also an avocado-shaped logo on the tongue and spicy red pepper flakes hidden on the insole. The salt on top of these avo-sneakers is the marquee "Saucomole" that splashes across the heel.
These limited-edition shoes remind us of the epic plantain-inspired Converse designed by Ray Polanco Jr. and we're going all-in on green footwear in 2019 (in time for St. Patties Day).
While the Shadow Original model is Saucony's staple silhouette first introduced in 1985 and still a neo-retro favorite among streetwear connoisseurs, the brand's Shadow 6000s are a puffed-up version of this OG performance trainer. With a triangular lug outsole for traction and durability and smooth Nubuck leather, the 6000s are the perfect everyday sneaker with enough class for the office.
Saucony's "Avocado Toast" retailed for $130— "or 102 avocados," says a rep for the brand— and were available online and at select retailers. This is roughly double the price of standard Originals Shadow 6000 models but hey, avocados ain't cheap.
There's no word yet on when or if the sneakers will be back in stock, but keep your eyes glued to your hype-feeds on the Insta and you're sure to see them pop-up again if they come back to the market.
Editors' Recommendations